There's a distinct atmosphere at any holiday destination – one you won't normally find at home. It can be exotic, inspiring, or simply relaxing.
What if we told you these feelings can be recreated at home? We've found 7 homes that'll make you feel like you're on a never-ending holiday, so you can hold onto those vacation vibes a little longer.
1. African Style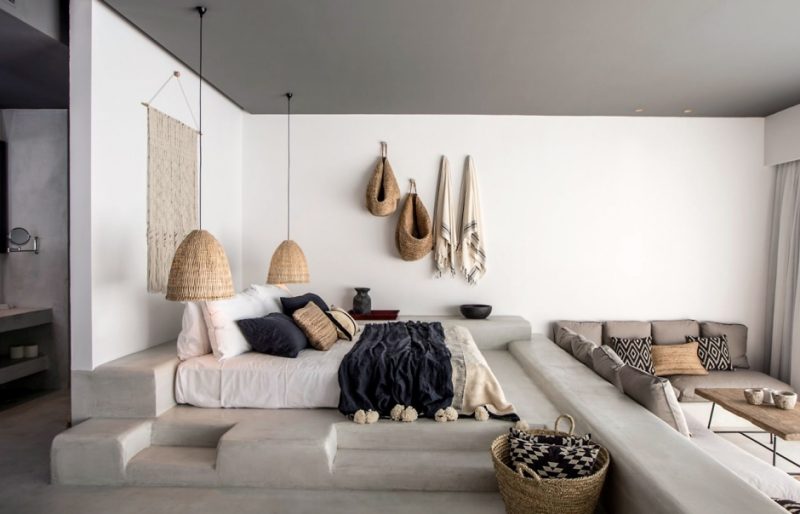 Credit: trendsplustravel.com
Throughout the African continent are raw and natural colours that flow between fields and homes. With intricately woven baskets and striking patterns, this home has reinvented the character of African style, while maintaining its own individual touches. The safari tones and simple setup makes the space feel like a traveller's escape.
2. Greek Clouds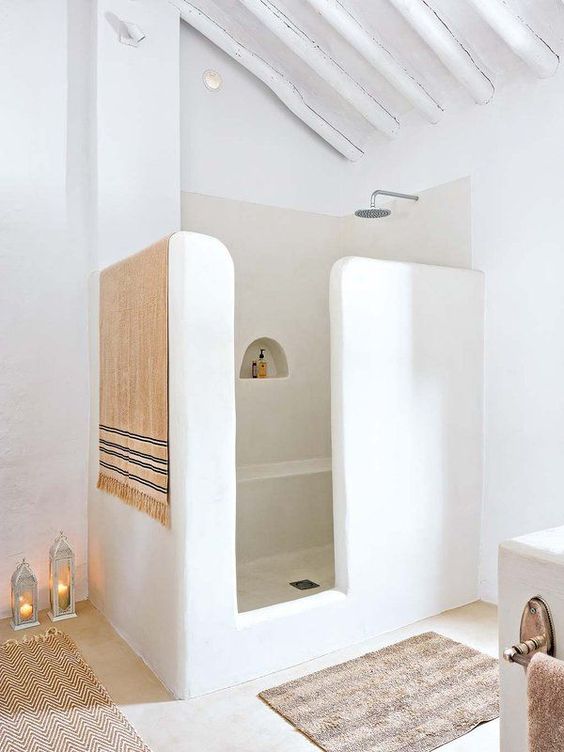 Credit: decordemon.blogspot.com.au
Along the coasts of Greek islands, white buildings soak in the sun. Their domed roofs and walls with curved edges are an incredibly beautiful site for travellers and locals. This home has seized the soft-edged walls and textured white that Greece features. This design can easily find its way into any home.
3. Bali Resort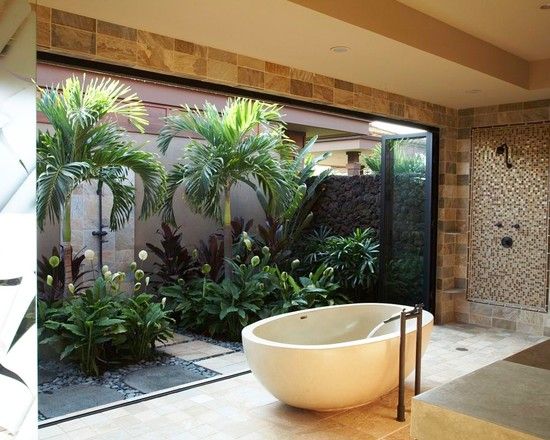 Credit: houzz.com
The beach resorts of Bali are at the peak of luxury. Every large space is designed with the finer details in mind, allowing you to indulge in your surroundings and really relax. This resort style finds itself in many modern homes that utilise big spaces with tropical trees and a centrepiece – like an inviting bathtub.
4. Japanese Dreams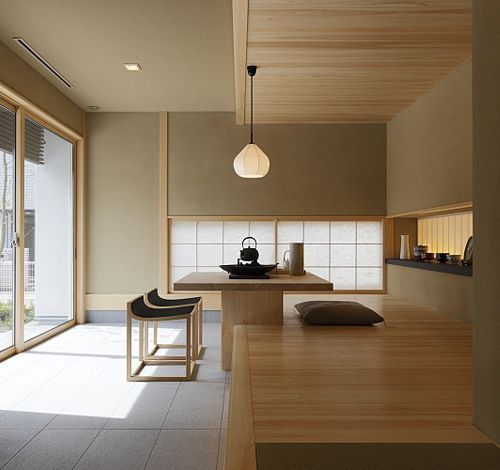 Credit: indigoplazadeco.wordpress.com
Japan has mastered the art of stunning simplicity – especially throughout their hotels and homes. This home embraces the same modern minimalism with traditional Japanese styles. Each room seems to hold its breath and savour each moment, making it the perfect holiday-like space to clear your mind and relax with a green tea.
5. Beach Days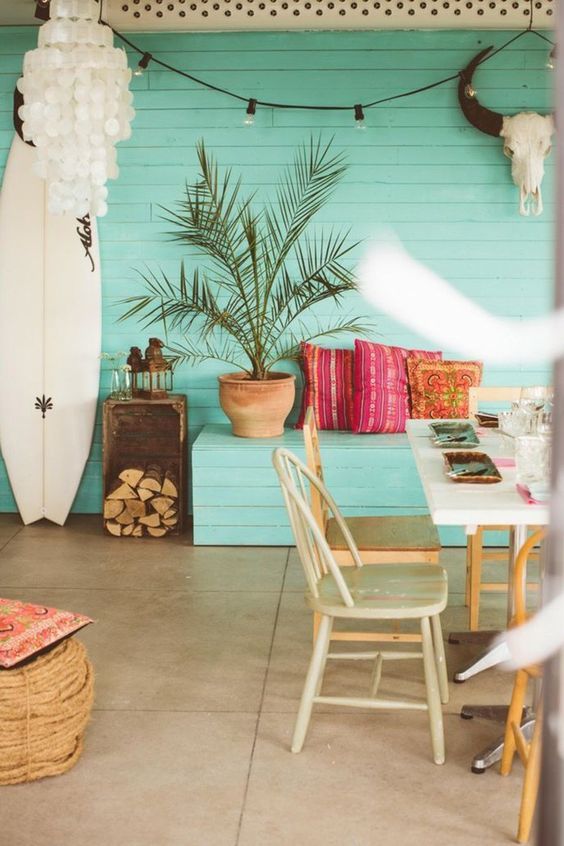 Credit: loombrand.com
The beach is at the top of many lists for a great getaway, so why not bring the beachy style to everyday life? All you need are fun tropical colours, sandy-tone wooden furniture, natural plants and some fresh air.
Holiday home tip: Pools aren't just there for a swim; the still body of water sets the perfect holiday tone.
6. Lodging in the Alps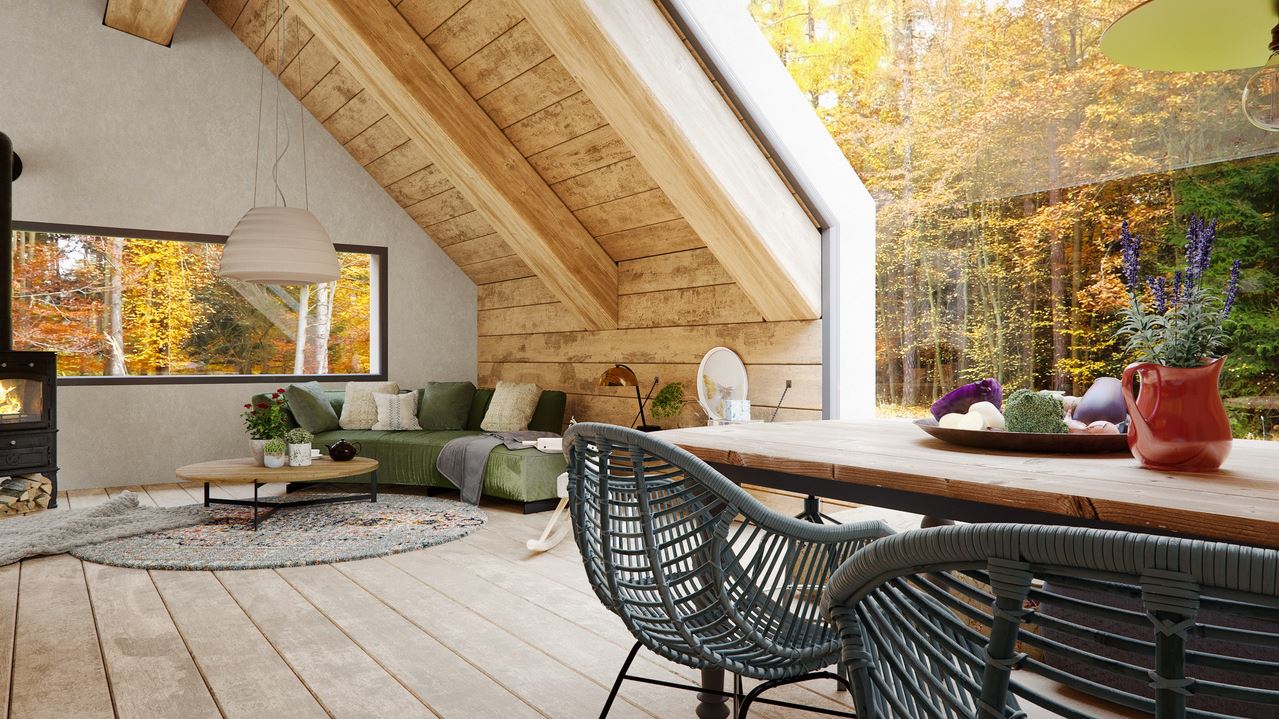 Credit: community.foundry.com
If you've ever had a ski holiday in Europe or stayed at the edges of a Canadian forest, you'll know the raw charm of a lodge. Natural wooden beams lift up the roof as bare walls hold you in their cosy arms. The house above has each of these features, making it a holiday retreat in its own neighbourhood. Don't forget the large windows to invite the outside in.
7. Hotel Heaven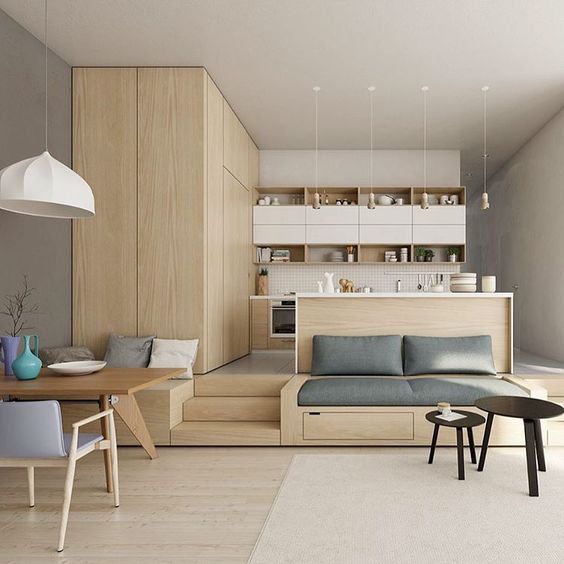 Credit: houzz.com
Sometimes the best feeling during a holiday is coming back to your hotel room after a long day of travels. But normal work days can be tough, too. This house offers the refuge of a luxury hotel with its minimalistic style. Home clutter is reduced and the space is economically refined and clean.
Holiday home tip: If you live in a studio apartment, creating the divine appeal of a hotel room is easier. Keep your possessions stored away and your furniture to a minimum.
The easiest place to capture the holiday mood in your home is with your outdoor space. Discover some holiday-fresh Outdoor Dining styles.