It's the age-old question "what are better, curtains or blinds?". When it comes to choosing the best window treatment to suit your home and your family's needs, it can get a little overwhelming when you start hearing jargon like 'outside mount', 'blockout' and 'ball chains'. But there is nothing to worry about; the expert team here at Amart Furniture has you covered.
To make it easy, we've broken it down into the three most important questions you would ask when buying window treatments:
Functionality: Which one will achieve what I need?
Style: What will match my homes' style?
Price: What costs more?
Just like anything in your home, blinds and curtains can completely change the look, feel and value of a home - when done right. We also know that blinds and curtains are great for keeping out light and heat. They should also blend seamlessly into your home and add personality to any room. Whatever you're looking for there is a blind or curtains to suit!
Benefits of Curtains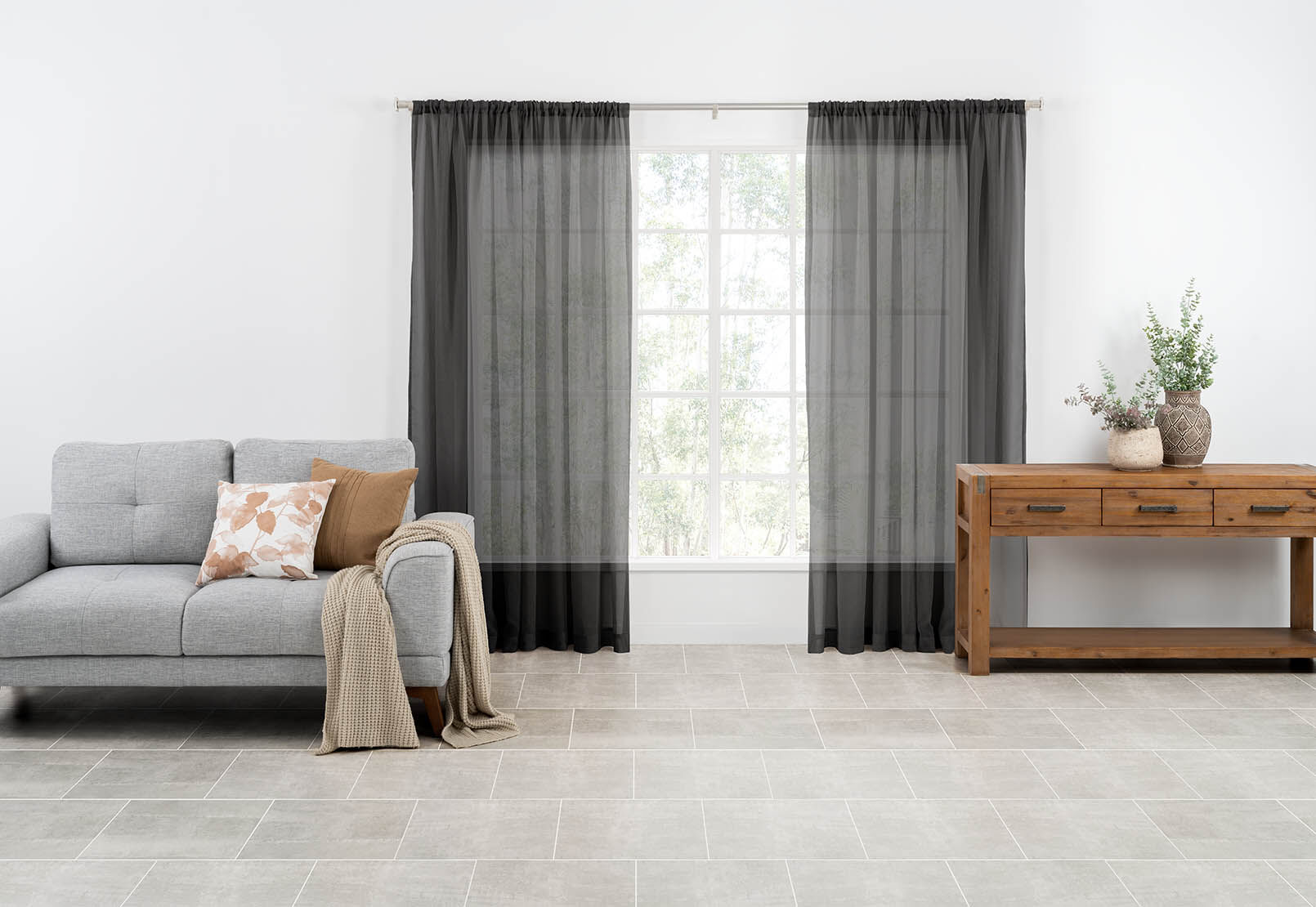 Curtains have always been the traditional choice – with many of the homes we all grew up in having them. But with the popularity of blinds growing, are curtains still a good choice? Yes, of course! Curtains are a timeless piece that can bring a touch of elegance and an eclectic style to any home.
Coming in sheer, room darkening and blockout means that no matter what type of room you are wanting there is a curtain that can match.
Functionality
As mentioned, curtains come in many styles, so here is a quick breakdown:
Sheer curtains: Reduce harsh light and adds privacy without blocking your view completely.
Room darkening curtains: Thicker than sheer curtains and blocks the majority of light with high privacy.
Blockout curtains: Made from a thick and heavy material that completely blocks light and are the best for insulation.
Style & Design
Curtains inherently have a classic feel to them, bringing an air of elegance to any room. But this doesn't mean that have to be dated or overbearing. Curtains come in a huge range of colours, materials and patterns so you can find that piece that complements the rest of your home perfectly. A few tips:
Hanging curtains higher than your window can add height to a room.
Adding additional panels to a rod gives the curtains a more elegant feel.
Pooling curtains (touching the ground) creates a luxurious look while flush curtains can blend better with the room.
Price
Like everything else in the world, price can vary depending on the type and quality of curtain you buy. Traditionally, sheer curtains are less expensive than room darkening, and room darkening are less expensive than blockout. This comes down to the material the curtains are made out of, with blockout blinds being made from a heavier material than the lightweight material of sheer curtains.
Generally speaking, curtains are cheaper than blinds, but again, this isn't the hard and fast rule with quality, style, and material affecting the cost. Check out our Curtains & Blinds range to get a better idea of prices.
Benefits of Blinds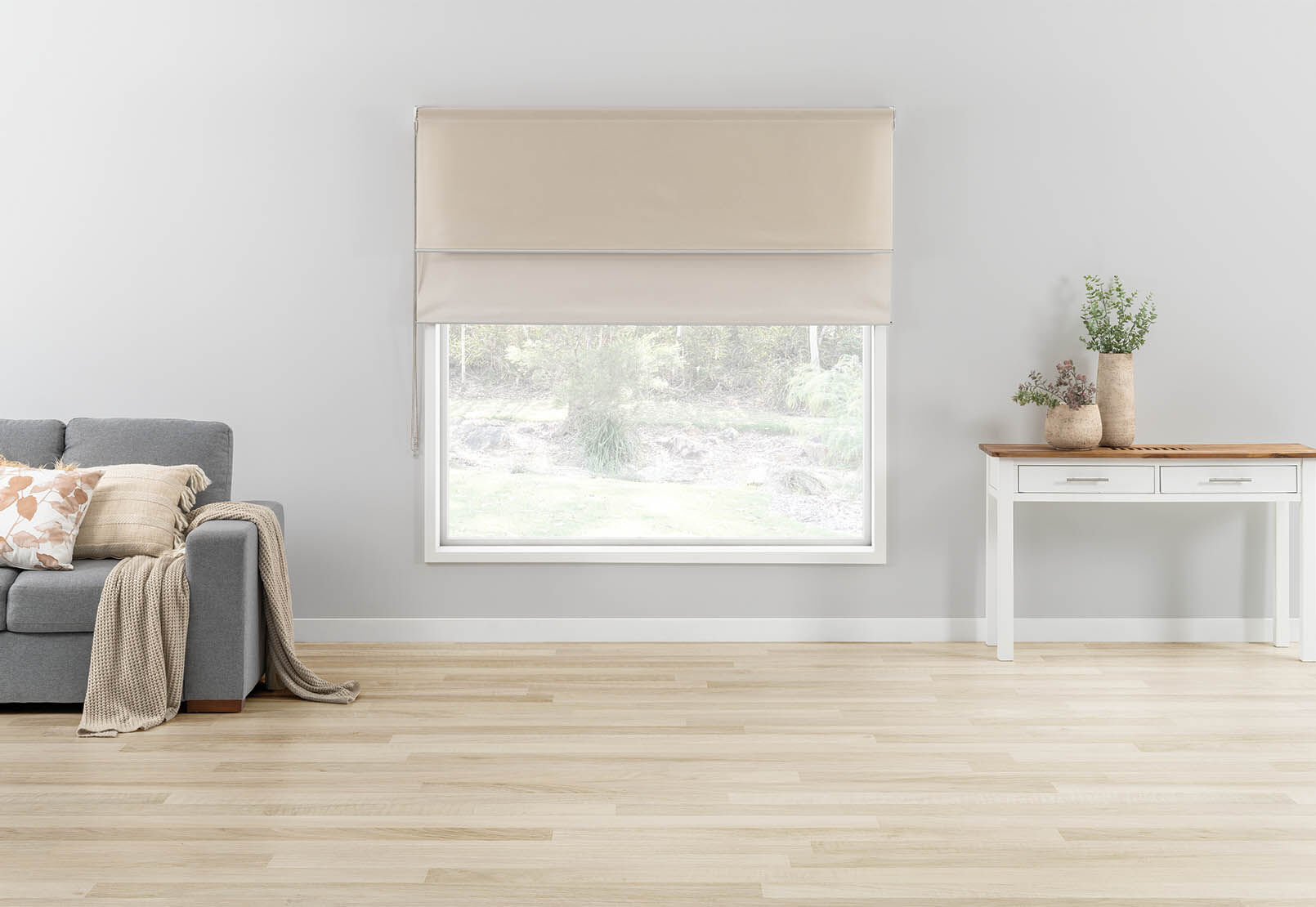 With amazing styles and simple designs, it is obvious why people have fallen in love with blinds. Just like curtains, there are many options when it comes to blinds with options including the classic single roller blinds, duo roller blinds and venetian blinds. Each comes with their own pros and cons, but the modern styling and versatility of blinds means that there is an option for every home.
Functionality
The ease of use and lasting quality of blinds is one of the biggest selling points. Weather it's made from fabric, synthetic material, solid PVC or mesh, blinds have a long lifetime and are excellent at blocking out harsh sun rays. But what are the benefits of each? Let's break it down.
Roller blinds: The traditional style of blinds; easy to install and maintain.
Duo-Roller blinds: A sunscreen blind and a blockout blind in one window frame.
Venetian blinds: Being able to adjust the slats allows for excellent light and privacy control.
Style & Design
Coming in a variety of colours, patterns, and materials it is almost impossible to put a limit on the use of blinds. With the increase in minimalist homes it is clear why blinds are becoming so popular, but don't let that fool you, blinds can compliment every home style. A few pointers to help:
Natural monotone roller blinds have great longevity, and allows for you to change the feel of your home throughout the years.
Duo-roller blinds allow you to set the ambiance of a room throughout the day with the sheer UV layer.
White venetian blinds combine modern styling with a classic feel – giving an edge of sophistication.
Price
Blind prices are never set, with style, material and size (just for starters) dictating how much you need to pay. Naturally, single roller blinds are the most cost effective when compared to duo-roller and venetian blinds, with the latter coming with additional control and benefits.
Traditionally blinds have been more expensive than curtains, though this is never set in stone. With such a long lifespan and versatility blinds are an investment well worth it.
Conclusion
Both blinds and curtains come with their advantages and disadvantages – though between the two you can find a window treatment that will compliment your home and help with making you and your family comfortable. If you're still wondering which option is better for individual rooms, the team at Amart Furniture is here to help with anything blinds and curtains. Check out our Curtains & Blinds range today or come into your closest store!