Many people experience trouble sleeping or some form of back pain at some point in their lives. Given we spend about a third of our lives in bed, it makes sense to be sure our mattress isn't the cause of a less-than-heavenly night's sleep every night.
If you're a first-time mattress buyer or you're duly replacing your mattress at the end of its 8-10 year average lifespan, there are a few key aspects to consider when buying the perfect mattress for you.
Some of those relate to your body weight and your preferred sleep position - side sleeper or back sleeper? Others relate to 'mattress feels' – specifically the design features that provide both comfort and spinal support.
With so many leading mattress brands offering a wide range of designs, buying a good mattress can involve a lot of decisions. Should you buy a memory foam and latex mattress? Are pocket springs the way to go? Do you need a pillowtop? Is a firm mattress better for your back than a plush mattress?
Discover the answers to these key questions when you follow our buyer's guide for finding the best mattress brand and the best mattress for YOU.
Our key tips to help with the decision-making process:
Sleep on it – so to speak - because buying the right mattress for you does take some careful thought.
Take plenty of time to test each potential mattress in the show room – just try not to fall asleep when you find the comfiest one!
Do your homework. Familiarise yourself with different mattress types, comfort levels, sizes, types of bed bases, mattress features, prices, brands and warranty periods.
Types of Mattresses:
Pocket Spring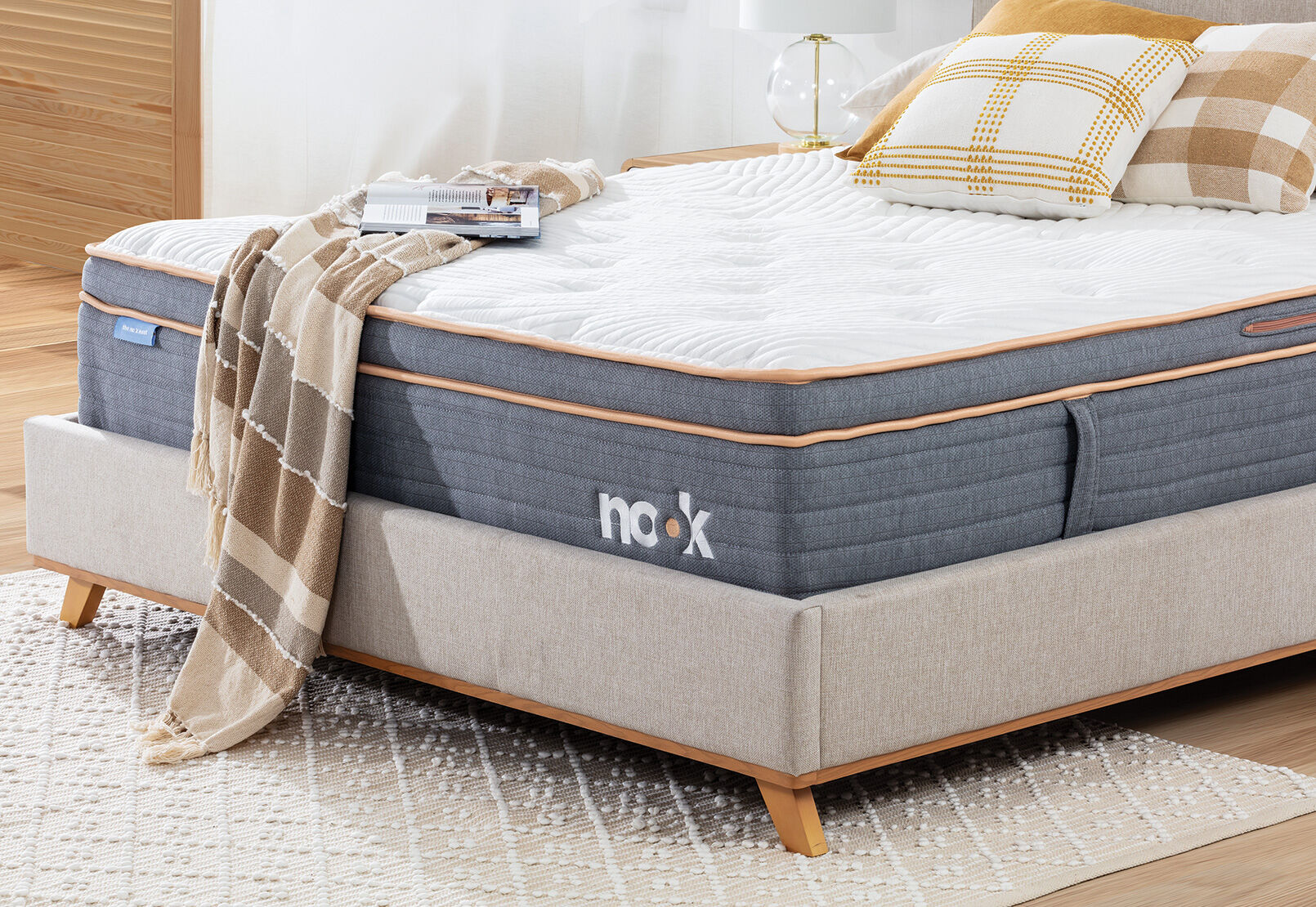 One of the most widely used mattress types
Each spring works individually to provide consistent support
Good for couples sleeping
Even body weight distribution
Choice of spring density
Memory foam
Reduces pressure points
Anti-microbial
Minimises partner disturbance
Good for side sleepers
Soft yet supportive
Gel Infused Memory Foam
Contains a gel-infused comfort core
Ideal for hot sleepers
Increased air flow
Latex
Natural latex is a by-product of the rubber tree
Relieves pressure and adapts to the body's contours
Cooling
Breathable
Eco friendly
Durable
Often incorporated into memory foam and pocket spring designs for added benefits
Adjustable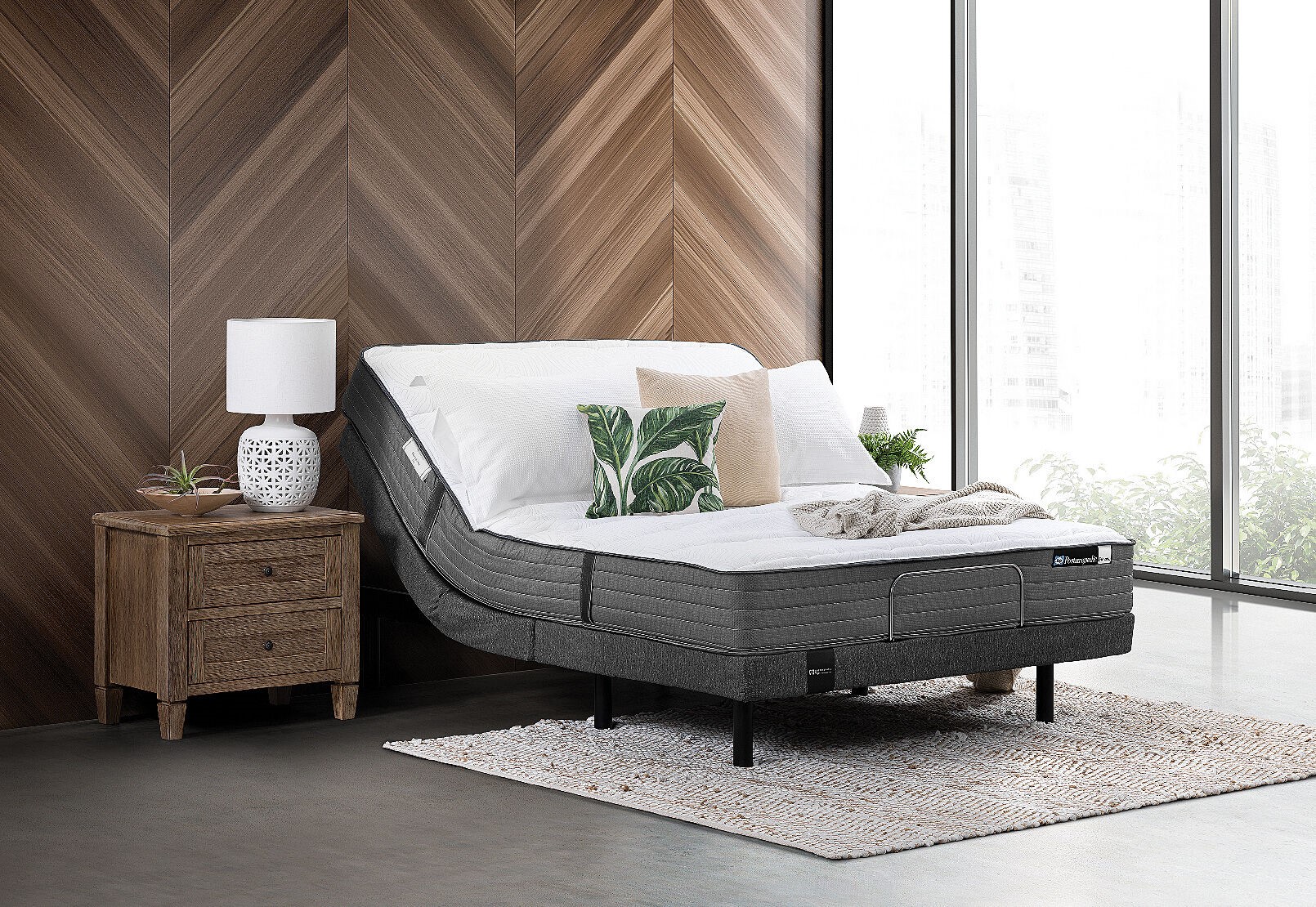 Adjustable mattresses are made of memory foam for greater flexibility when being elevated or reclined on adjustable motion-control bed bases.
Comfort Levels:
Mattress feels can range from extra firm through to ultra plush. The comfort level is determined not only by the top layers but by the density of the springs, memory foam or latex, with pure foam mattresses such as the Dunlop Posturefoam also varying in comfort due to the thickness of the foam.
Firm or Extra Firm
A firm or extra firm mattress doesn't mean 'hard', it means it provides a firm level of support with less 'give' than a plush mattress. Firm mattresses are ideal for back or front sleepers as they give good support to the body's midsection. A firm mattress is also the best choice for people with heavy body weights.
Popular firm mattresses include the Dream Elegance 1000 and the Orthokinetic Octavia Support.
Medium
The 'Goldilocks' level of comfort is a medium mattress, potentially neither too firm nor too soft, yet what is defined as hard or soft is highly subjective. Medium mattresses combine good support with cushioned comfort levels. Medium or medium-firm mattresses are a popular choice with some medium-firm mattresses considered the best mattress for alleviating back pain.
Amart buyers love the Sealy Perfect Balance Haven Medium and the Orthokinetic Apollo Medium.
Plush or Ultra Plush
Plush or ultra plush mattresses generally have a deeply cushioned surface provide a high level of soft and luxurious comfort which moulds and contours extensively to your body.
Ideal for side sleepers, a plush mattress will provide the greatest level of pressure-point relief with good quality mattresses in the plush category offering highly supportive base layers. People with low fat distribution find excellent comfort in plush mattresses.
Super soft and luxurious comfort is provided by the Dream Elegance 5500 Comfort and the Sealy Perfect Balance Elation Deluxe.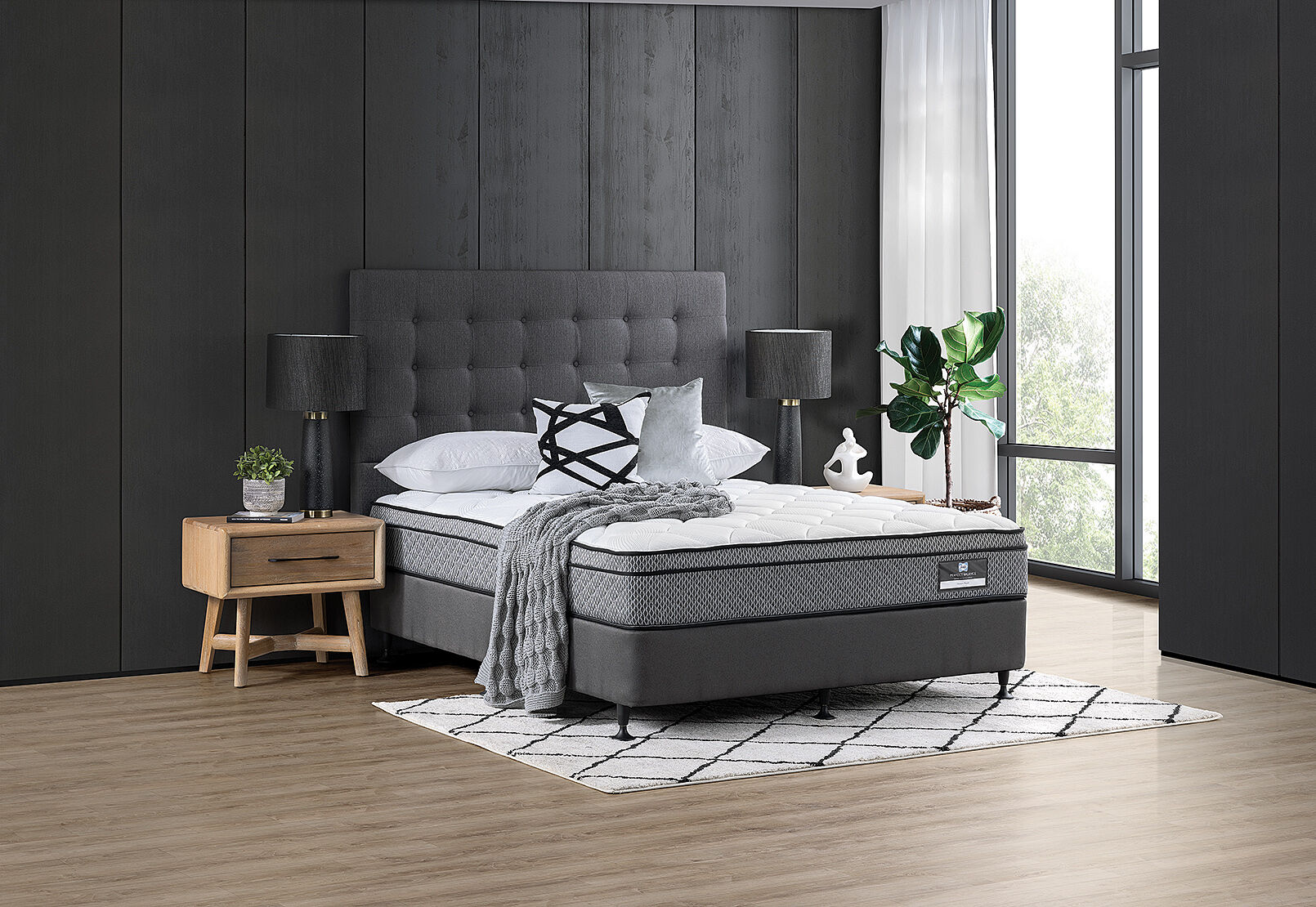 Bed Bases:
One of the first things the helpful team at your local Amart store will ask is what type and what size bed base you have.
Some mattress types are better suited to certain bed bases than others. If you're shopping for the best mattress for bad backs for example, a supportive ensemble bed base and mattress with endorsements from Australian Chiropractic Associations is a good combination.
The size of your existing bed base will either be:
Single
King Single
Extra Long Single
Double
Queen
King
Super King
It is imperative that you purchase the same size mattress as your existing bed base, or a new bed base and mattress together.
Adjustable bed bases with motion control allow you to elevate the head and the base or just the head of the bed from the normal reclined position. The benefits include:
Ease of getting in and out of bed for people with injuries or back problems.
Improved posture and comfort while reading or watching TV in bed.
Elevated support providing relief for particular medical conditions.
Memory foam mattresses such as the Pure Form range are the best choice for using with adjustable bed bases as they provide the required supportive flexibility for the range of motion from elevated to reclined positions.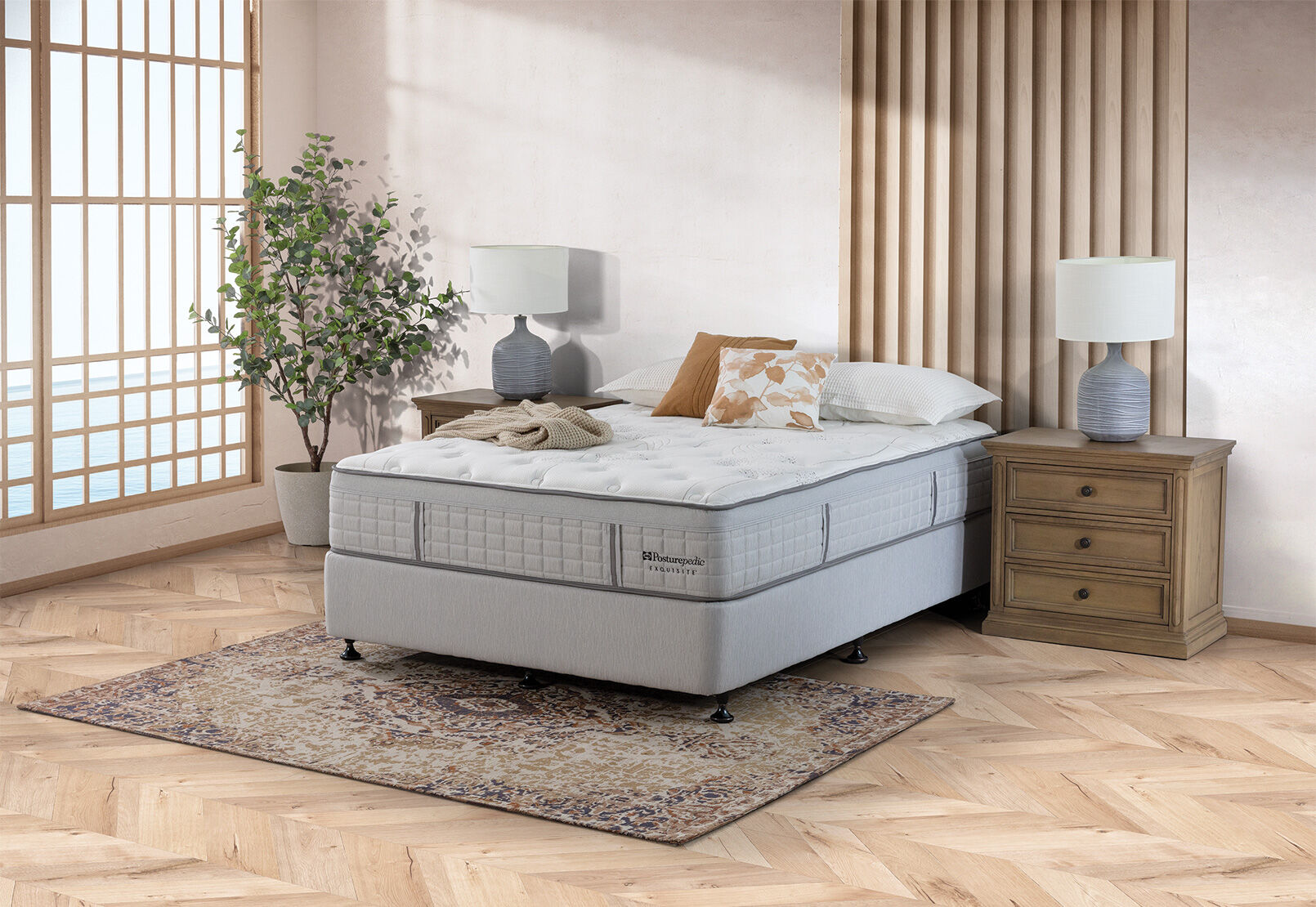 Mattress Features:
When buying a new mattress, specific mattress features to consider in addition to mattress type and comfort level include:
Edge support – a key component in mattress longevity, edge support is integral to the stability of the entire mattress, preventing sagging and deterioration of the perimeter of the mattress.
Outer casing fibres known as 'ticking' – these include premium poly/wool blends, silk/damask combinations, bamboo and cotton and a range of other fibres. Some outer casings are health-guard treated for anti-dust mite, anti-fungal and anti-bacterial properties while others of excellent breathability.
Quilted pillowtop layers and the best mattress toppers – are ways to enjoy additional comfort adding plush top layers to firm or medium mattresses with pocket coil springs.
Price:
The cost of a new mattress can range significantly from hundreds to thousands between brands and models.
Mattress size affects the price as well, with a single mattress costing far less than a king size mattress of exactly the same brand and model. So, if you're thinking of buying a king size bed, remember that a king size mattress and the bedding will cost proportionally more than a queen, double or single size.
While you could pay several thousand dollars for what some people might deem to be the best mattress in Australia, that may in fact not be the best mattress for you.
Searching within your budget, base your choice on the type of mattress design, construction and comfort level which provides you with the best quality sleep and support.
Brands and Warranties:
Leading mattress brands in Australia have a good track record. Brands featuring high quality designs with up to 10-year warranty periods are available from Amart Furniture, including trusted industry leaders such as:
Sealy
Orthokinetic
Dream Elegance
Pure Form
Dunlop
Including brands with mattresses endorsed by the Australian Chiropractic and Osteopathic Associations, you'll find the best mattress for back pain, the best mattress for side sleepers or back sleepers, and the best mattress for you and your budget within this extensive range.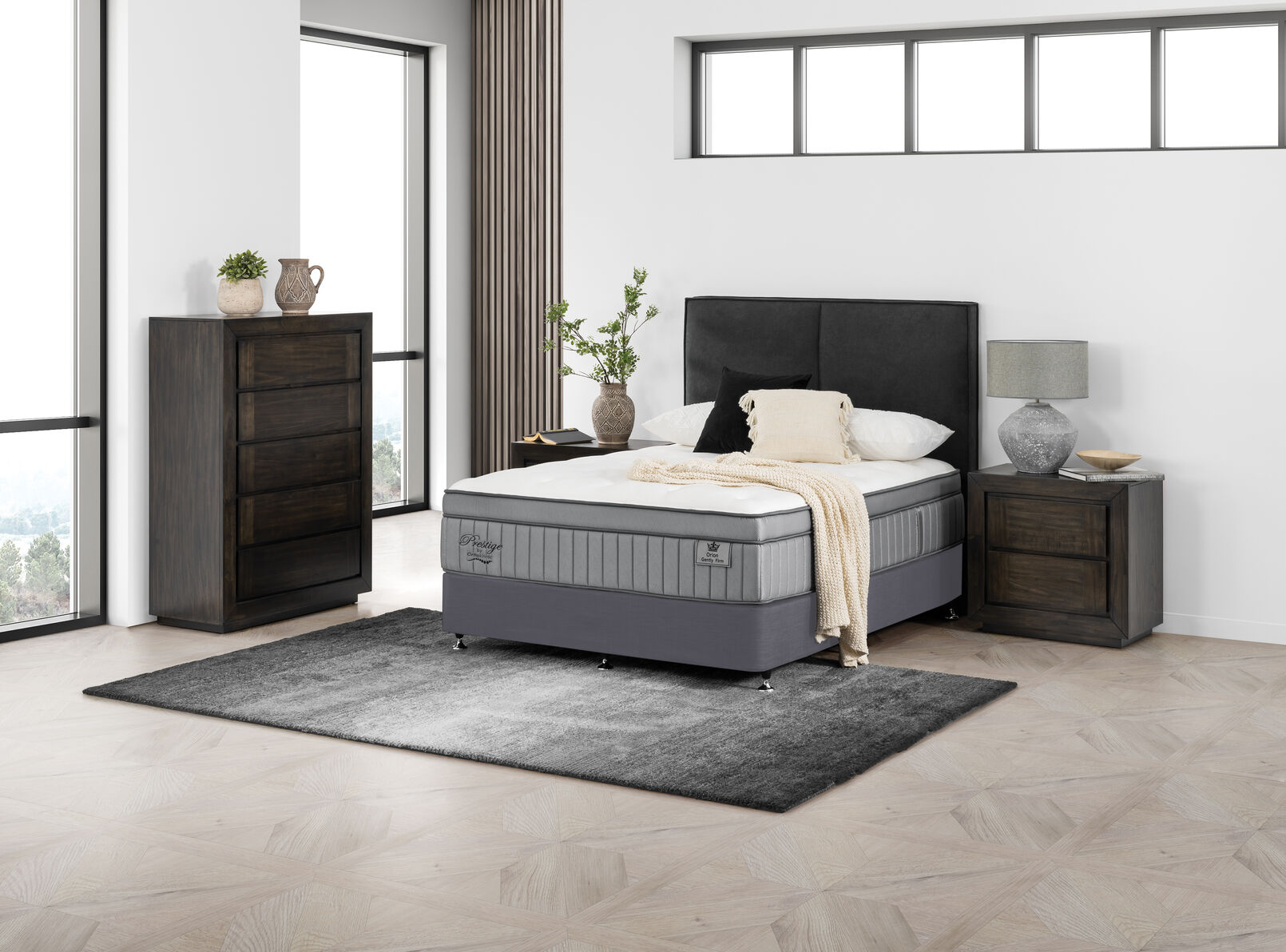 Tips To Increase the Longevity of Your Mattress:
Rotation:
Mattresses should be rotated and/or flipped where possible on a regular basis to prevent localised sagging and deterioration of the support systems. How often should you flip your mattress? Experts suggest flipping or rotating your mattress approximately every 3-6 months.
Invest in the best mattress protector: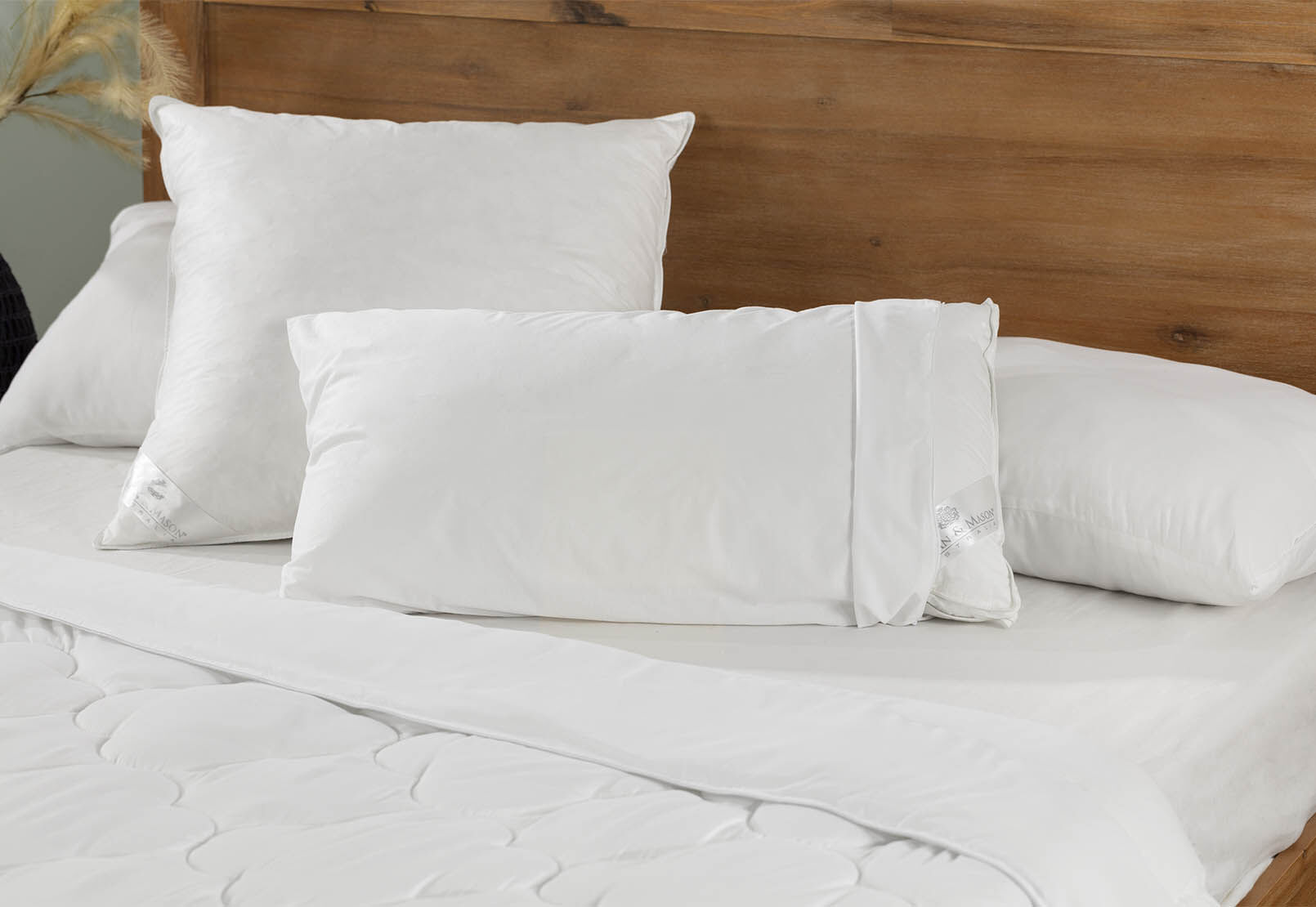 A mattress protector is a worthwhile investment and an excellent way to increase the longevity of your mattress. Mattress protectors and gel infused memory foam toppers provide a barrier between the mattress and your body, reducing the amount of dead skin cells and bodily fluids absorbed by your mattress. They also help to reduce stains and provide an easy way to keep your mattress fresh, clean and hygienic.
Vacuum:
Even with the inclusion of a mattress protector or a mattress topper, dust and a build-up of dead skin cells can accumulate within the fibres of your mattress over time. A regular vacuum to remove built-up dust will help to preserve the condition of your mattress in the long term.
When you've done your homework and researched these key factors, you can rest assured that you've found the right mattress to provide you with many nights of high quality, blissfully restful sleep.