As more and more people choose to work remotely, having a home office or study is a sensible approach to creating a conducive environment for a productive workspace. Whether it's updating your current workspace or starting from scratch, choosing the best desk for your home office or study can be a daunting task. With so many options available, it can be challenging to know what the best option is or even where to begin with making a decision.
With that in mind, we've pieced together an informative and detailed guide covering everything you need to know when buying the best desk for you.
How to Choose the Right Computer Desk
The right desk for your office or study is one which optimizes your workspace design while enhancing productivity. It should be comfortable to work on but effective enough to contain everything you need to streamline your workflow, thus making your work process smoother.
When shopping for a desk, you should consider:
How you'll use your desk
First and foremost, consider what you'll be using your new desk for. Are you working from home and is this your dedicated work space for a good part of the day? Or is it for the occasional work from home option while you catch up on emails and pay your bills? Will your kids be using the desk and computers for their screen time? Perhaps you run a small business and this is your office set up. Your new desk should accommodate your work needs and these are important factors to take into consideration when choosing the best desk for your space.
The size and layout of your office space
Quite possibly the most important factor when choosing your desk is taking into account the size and layout of your office space. Before heading to the store to grab the latest desk that tickles your fancy, take a moment to measure out your workstation. The size and layout of your work area will impact how big your desk is, allowing you to get a fitting desk which also suits your office furniture. If you want to factor in necessary storage, consider things like a hutch, minimize wasted space and ensure there is plenty of room for maneuverability around your bookcases. Just as important as your office desk is your office chair. Making sure you have the right back support is key to a productive working environment.
What design and style of desk best suits you
As with most things we love, the design and style you choose for your desk is highly subjective and boils down to personal preference. Whatever style you choose, remember to make it your own. Just because it may be your workstation, it doesn't have to be boring. Create a look you love with a style that suits you. A warm and inviting workstation makes for an enjoyable space which increases productivity.
Your budget
It doesn't hurt to have a ballpark figure in mind when shopping for your desk. Bear in mind, splurging a little extra on that higher end quality now could ensure it will last longer which makes it more economical in the end and better for your pocket. Grab a sensational deal to suit all budgets with our office furniture sale
What To Look For In a Desk
Ergonomics and Space
The desk you choose should be high enough to provide clearance for your legs. Most standard desk heights are 29 to 30 inches from the floor. When positioning your desk, ensure there is at least three and half feet of space behind your desk and between your desk and another piece of furniture. This will provide plenty of space for maneuverability. For those who use computers, some may prefer choosing a desk that comes equipped with a keyboard platform, optimal storage spaces and keyboard tray.
Surface Material
Gone are the days when office desks were designed to a standard one size fits all approach. Choose from a number of stylish designs and materials to your liking and preference.
Wood or Veneer: The best desk choice for those who prefer the sturdy appeal of wood. Veneer gives the appearance of solid wood without the added cost of owning one. Solid wood desks like the Settler and veneer desks have a rustic charm compared to desks manufactured from other materials. The downside, they are usually more expensive and because they nick more easily, are not suited for rough or heavy use.
Laminate: Ideal for offices. Laminate is an affordable option, easy to assemble and as such a highly popular choice of desks for offices. It's designed to give the appearance of wood with a plastic finish that is applied to a wood core. Not only is it cost effective, the great advantage of laminate is it's more stain and scratch resistant making it ideal for daily use. White laminate desks like the Stratten offer a clean and modern finish to any workspace.
Metal or Steel Desk: Made of high quality steel chassis, metal or steel desks have come a long way since they were first manufactured. They are reasonably priced and rate quite highly, on par with wood and laminate desks, making them an ideal choice for your workstation. Steel desks come with steel legs for added durability and support for your computer and all its trimmings.
Tempered Glass Desks. Modern and sophisticated, the office desk with tempered glass is a wise choice for one choosing to have a simple desk that won't scratch easily. This desk is resistant to cracks and nicks, helping to preserve its appearance and durability. Choose a tempered glass desk with reinforced steel legs for a futuristic office look.
Types of Desks
There is a plethora of desks designs, styles and sizes available on the market today. We've compiled a list of the different types of home office desks so you can choose the best desk for you.
The Standing Desks
Although the details are a bit sketchy as to the invention of the standing desks, it's a well known fact that Leonardo Da Vinci was one of its earliest users. Standing desks are almost an oxymoron, given that desks were originally designed for sitting, there are numerous health benefits to having a standing desk. As the name suggests, it's a desk that allows you to stand up comfortably while you work. This in turn helps with better posture, reduction in back aches and possibly managing blood sugar levels. It's also linked to lowering weight gain and obesity. That's a lot of good reasons to stand as you work.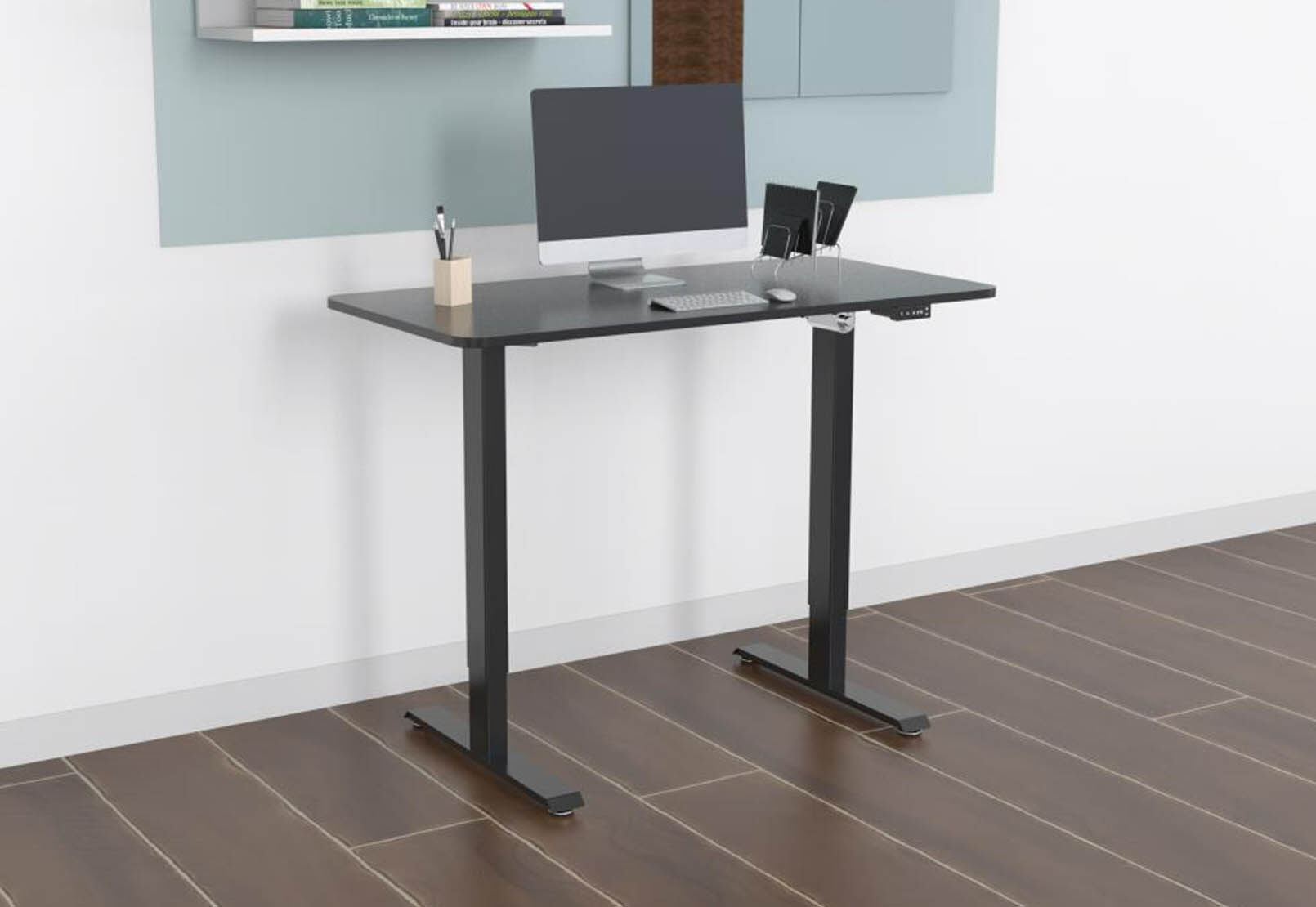 Computer desk
Possibly the most common option for school going children and students, the computer desks have been around since the computer trend first took the world by storm. The computer desk has everything you need for a functional work space. A little bulkier than writing desks, the computer desks are large enough to store desktop monitors, hard drives and cables. Created to facilitate an organized space, computer desks are essentially the best desk for small home businesses. From having multilayer shelves, sliding drawers for files, and allocated space for printers, the computer desk is the ideal choice for many.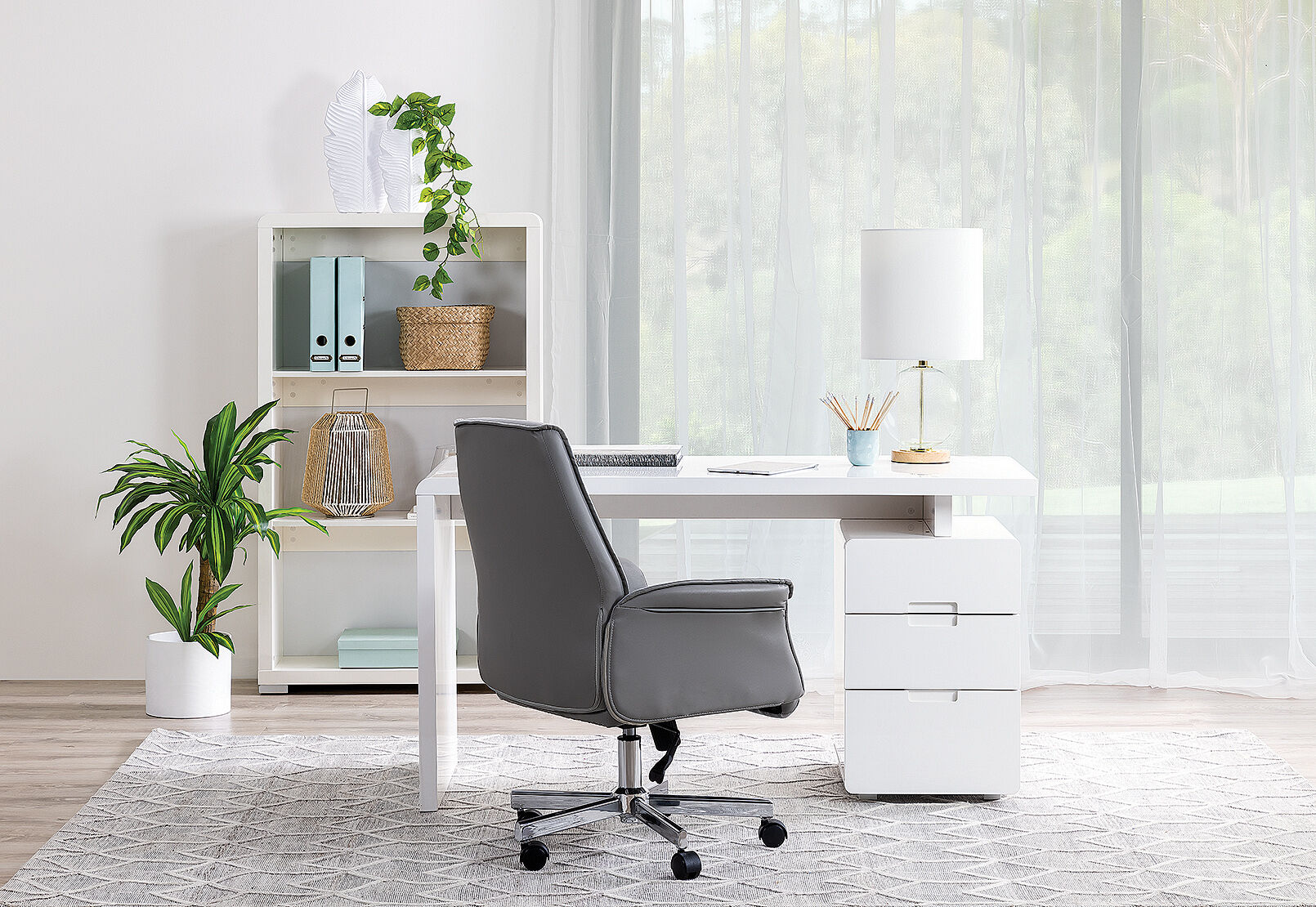 Gaming Desk
As the name suggests, the gaming desk is designed specifically for gamers and when it comes to playing online games, it is one serious business. Gaming desks are different from your regular run of the mill desks. Main aspects:
Appearance: They are often elegant, bold and attractive and consist of different finishes to create a sporty look
Not Space Saving. They often come in large rectangular and L-shaped designs to accommodate large computer monitors and gaming gear. Gaming chairs for gaming must be comfortable to accommodate the long hours of sitting in front of the monitor.
Durability. Gaming desks are made to withstand a huge amount of gear from multiple monitors, CPU, speakers and gaming accessories. Gaming can be quite intense so a durable and long lasting table made from hardwood and PVCs are often the right choice for a gaming desk.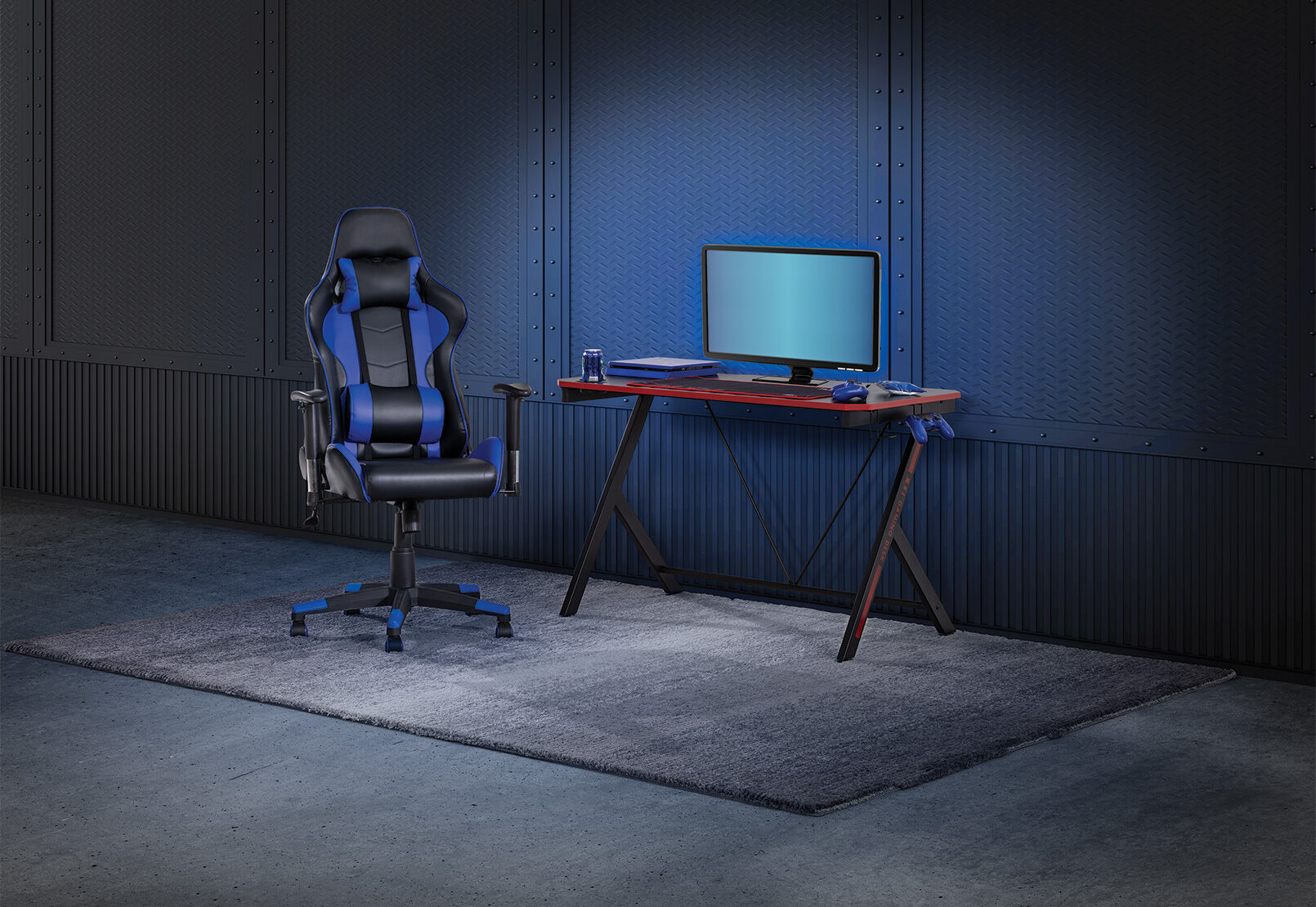 Floating Desk
Unlike the name, a floating desk does not float. It is, however, the perfect choice for small spaces. A floating desk is uniquely designed to be mounted on your wall so that the desk can be dropped down when you need to use it. This great space saving tool is the best desk option for tiny homes and other small living spaces or for when you don't need a permanent office set up.
Shaped Desk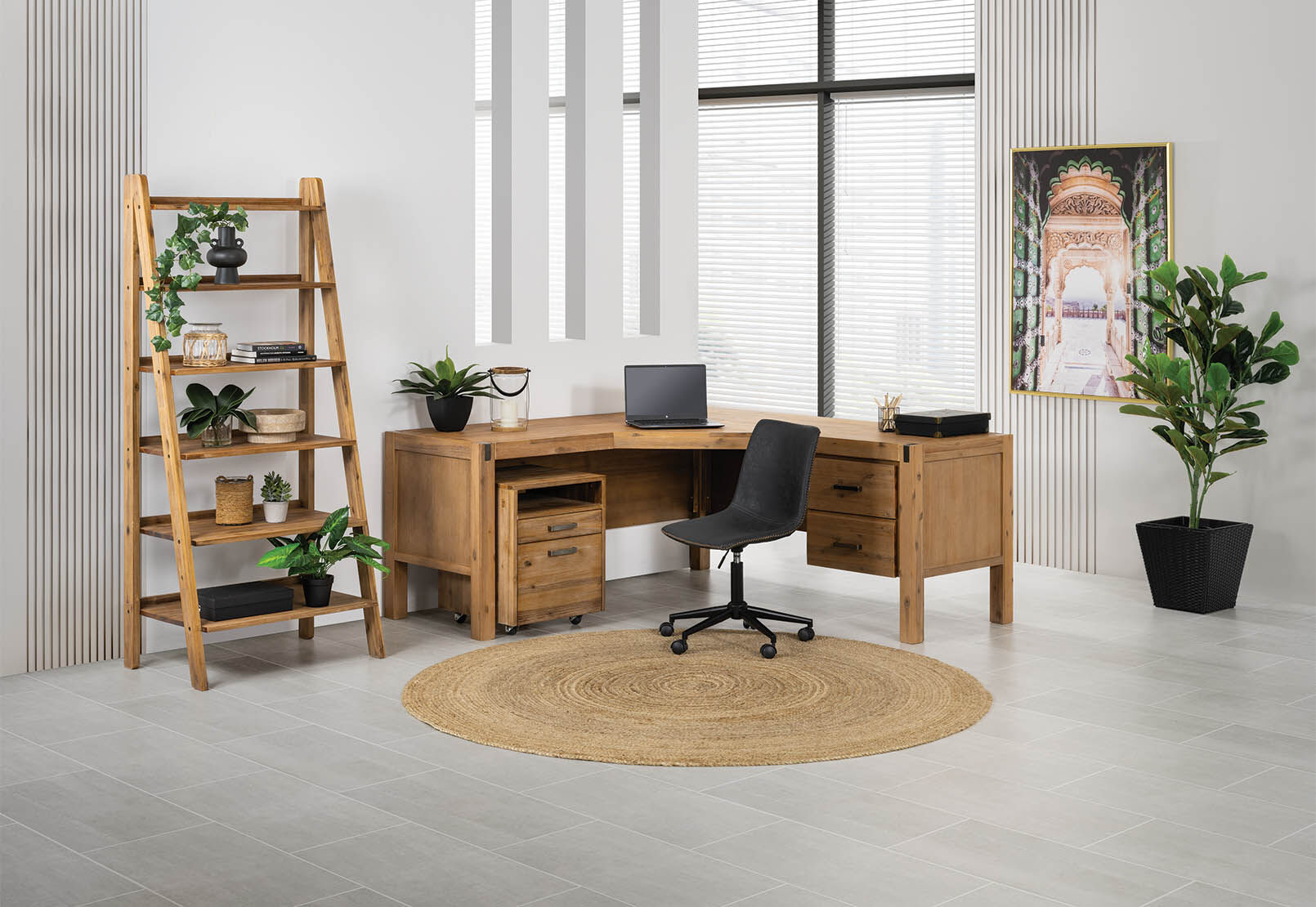 The shaped desk is a great way to make the most of different angles of your home space.
The corner desk. This is an effective way to utilize the corner of your room with a functioning desk. The only downside is the little amount of dead space behind the monitor and the wall behind it.
The L shape desk. A game changer when it comes to your home office needs. It employs the use of your corner thus automatically equipping you with two desks for increased productivity. It allows you to be more organized with its increased storage area and impressive cable management.
The Wave Desk. This highly popular desk is lightweight while offering you all the trimmings of a traditional computer desk. The wave desk has a curved front so that the desktop is deeper on one end than on the other. This allows you to place more equipment on the desk or suitable for providing extra support for your favored hand when using a mouse.
Writing Desk
The writing desk has been around for eons. They are beautifully crafted pieces of well designed furniture. They were traditionally manufactured with the sole purpose of providing a space to write and they often came with drawers and sometimes hutches. The modern writing desk can support the laptop but they aren't built to support big monitors, CPUs and numerous cables and printers. Apart from the simple laptop stand for working in bed, the writing desk is a sensible option for a stylish workspace requiring only a laptop and minimal accessories. Fashion yourself a savvy study with the integration of gorgeous side tables to complement your work station.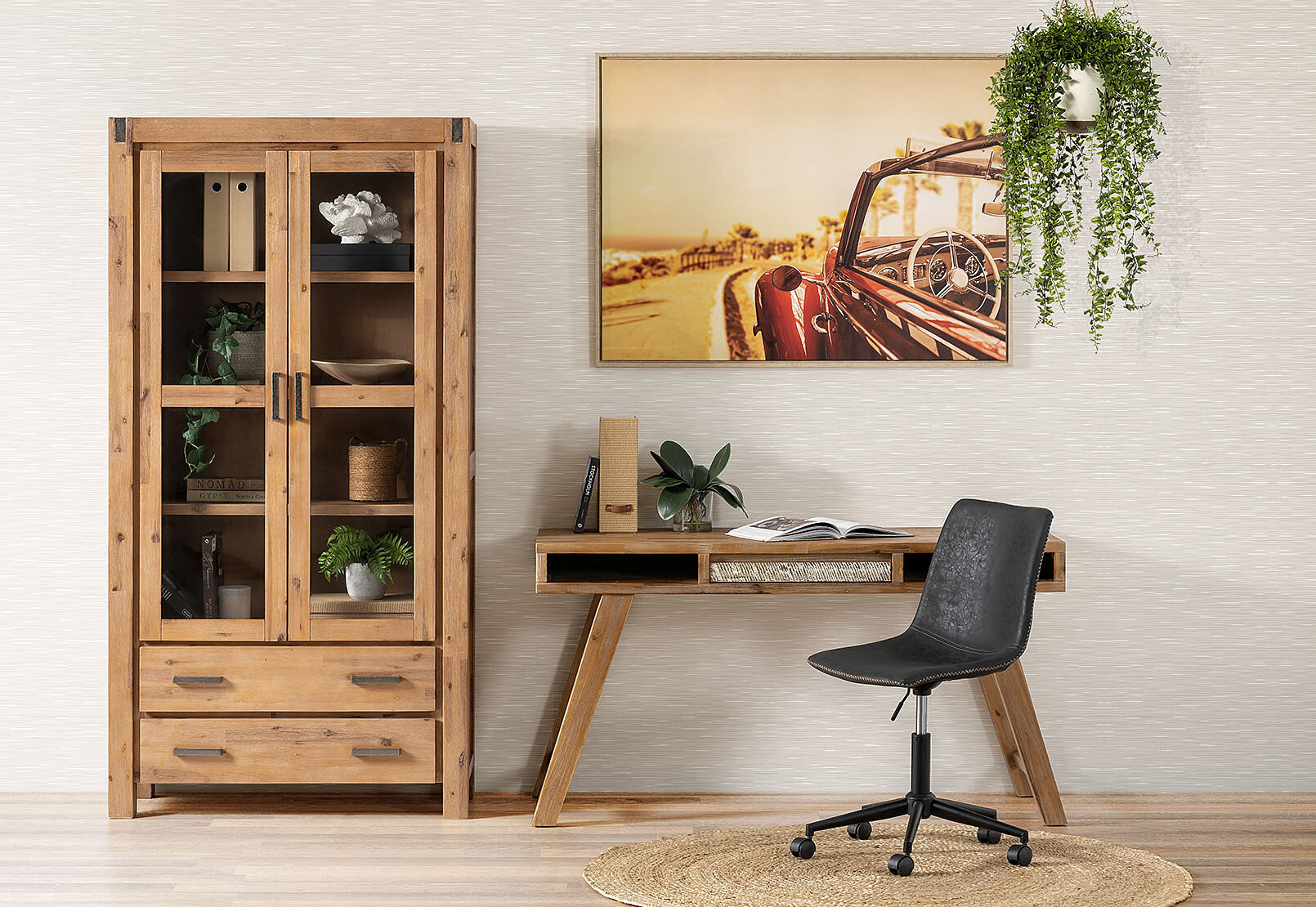 Creating a stylish and functional work space at home is a breeze with Office desks from Amart Furniture. Head to your nearest Amart to complete your dream home office and more.