We love to give our bedrooms and living areas a stylih makeover, but do you feel your study area or home office is always left out? That maybe there isn't much to do with a desk and a computer? Hold that thought.
There are plenty of ways to glam up your desk! With a few simple tricks and a bit of ingenuity you can customise your computer desk to the styling of your choice. And what better way to spark a bit of productivity than with a freshly beautified workspace?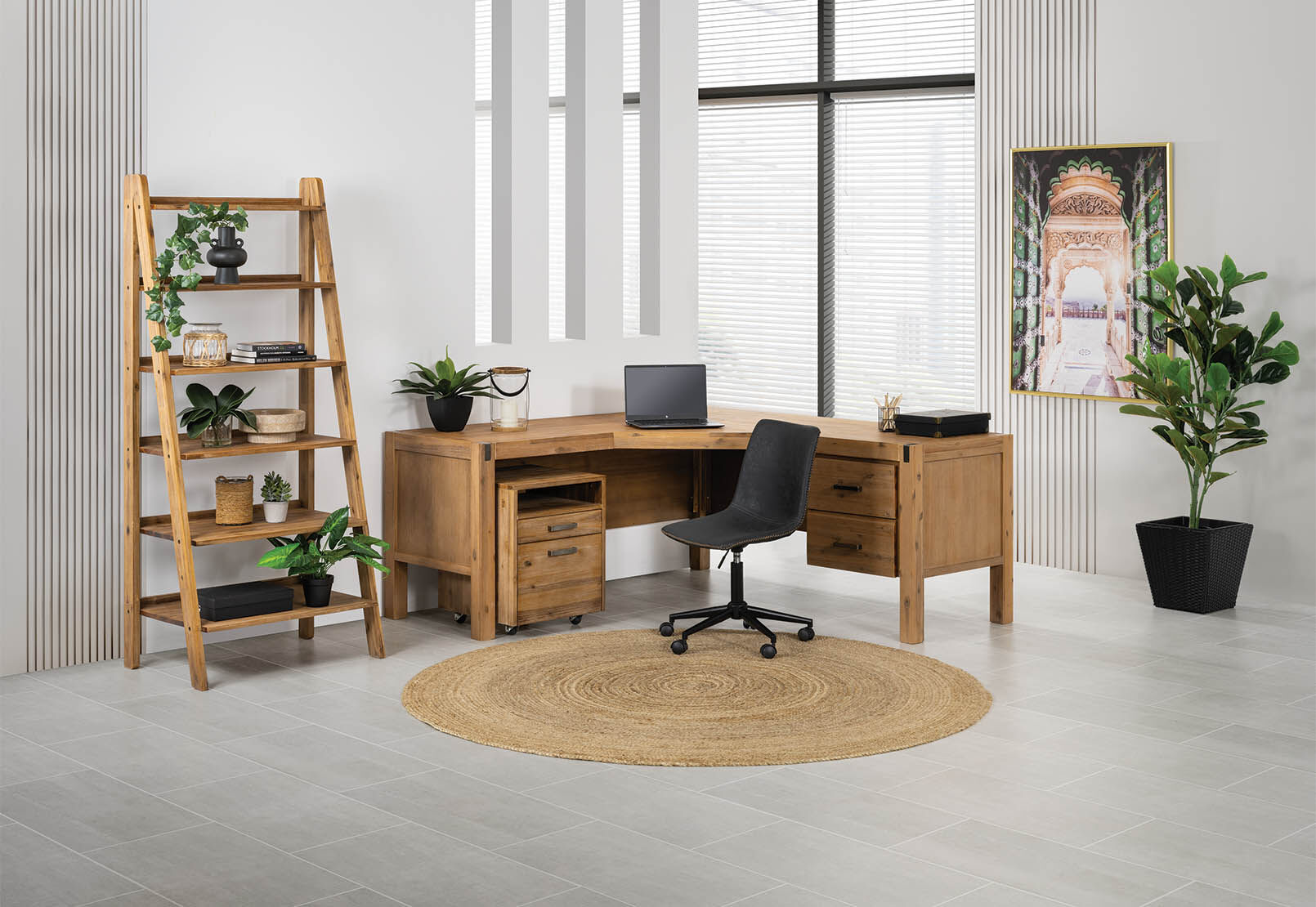 A Forest Oasis
Add some natural greenery to your desk with a few well-placed plants. The leafy theme adds a splash of vibrant colour, plus if you go the artificial route they'll never wilt or look less than garden-fresh.
Rustic and Minimal
Your desk doesn't need to be overcrowded to look good. For those who work best with no distractions, a minimalist space can be aesthetically pleasing as well as help you concentrate. This rustic timber desk is accented gorgeously with a few simple black-toned decors.
Fairy Lit Magic
An easy but creative idea for adding some style to your computer desk: stringing some fairy lights along the wall or around the shelves will provide lovely warm lighting and a cosy atmosphere.
Colour Popped
Accessories are a top way of adding colour to your home office, without needing to go to much effort. Using clear jars to fill with coloured pens, scissors and other stationary, and storing brightly coloured folders on your desk, you can coordinate your accessories to colour-match and stand out.
Wall Art Wonder
With a little DIY that doesn't call for nailing anything into the wall, you can create a wall of framed art to feature above your desk for some flair. You can easily tailor to your tastes and choose a theme that vibes with your personality, such as floral or animal inspired art.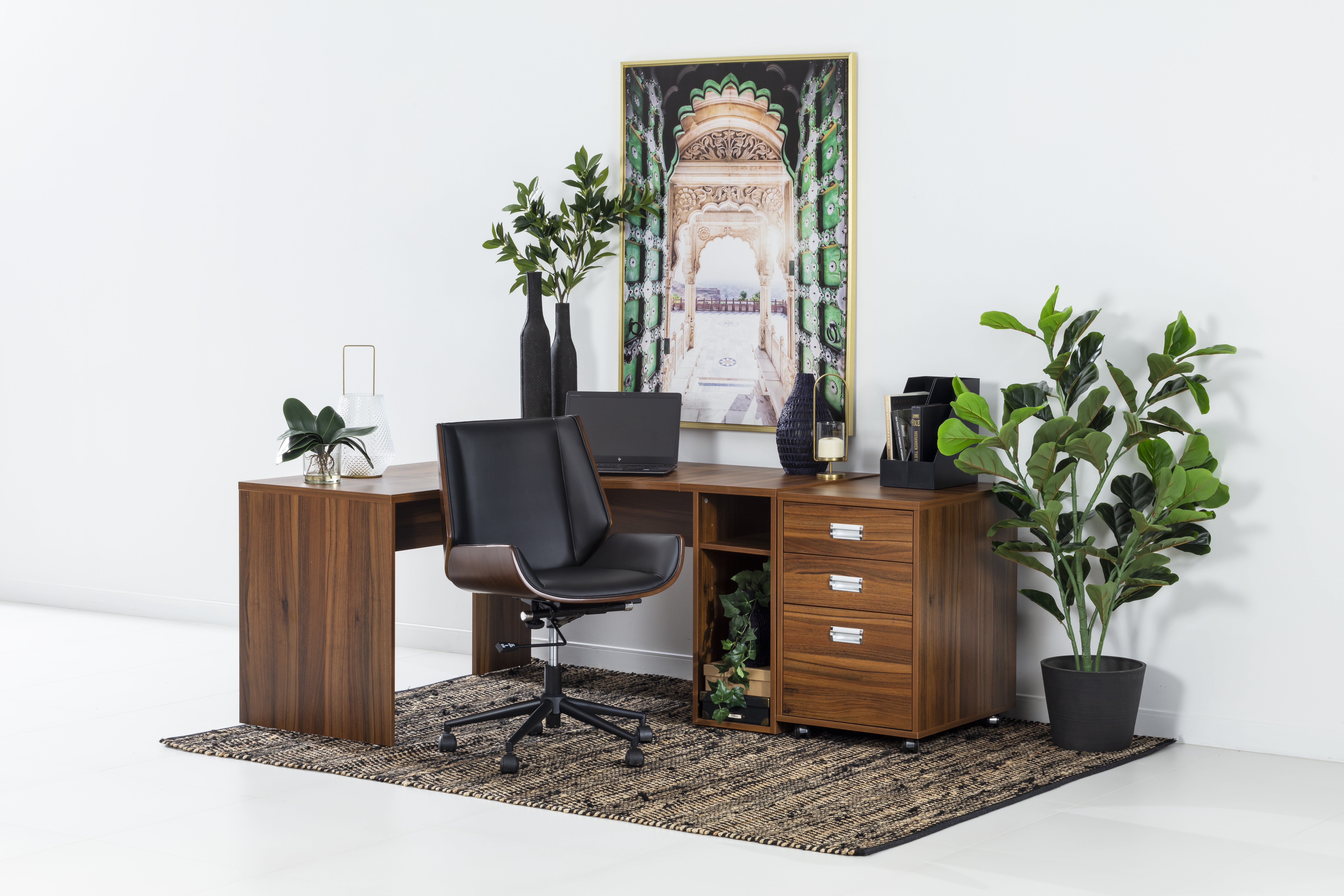 Rose Gold Glam
Copper and blush tones are in for 2018, and it's not hard to see why when the affect is so visually appealing. A rose gold scheme overlayed on some neutral tones will pair together delightfully. The look can easily be created by adding copper coloured décor to the desk and some pale pink trimmings, such as a chair cushion or rug.
Ocean Breeze
Who doesn't love to feel like they're at the beach? These cool, coastal tones create a summery and relaxing vibe. A simple palate of blues and cool neutrals will achieve this look – along with a couple of nautical themed accessories.
Collage Chic
Making a collage is a fun, DIY way of personalising your desk without the big price tag. Create a vision board for yourself to aspire you while you work; you can include absolutely anything at all – inspirational quotes, favourite images, magazine cut outs and photos of loved-ones are a great place to start.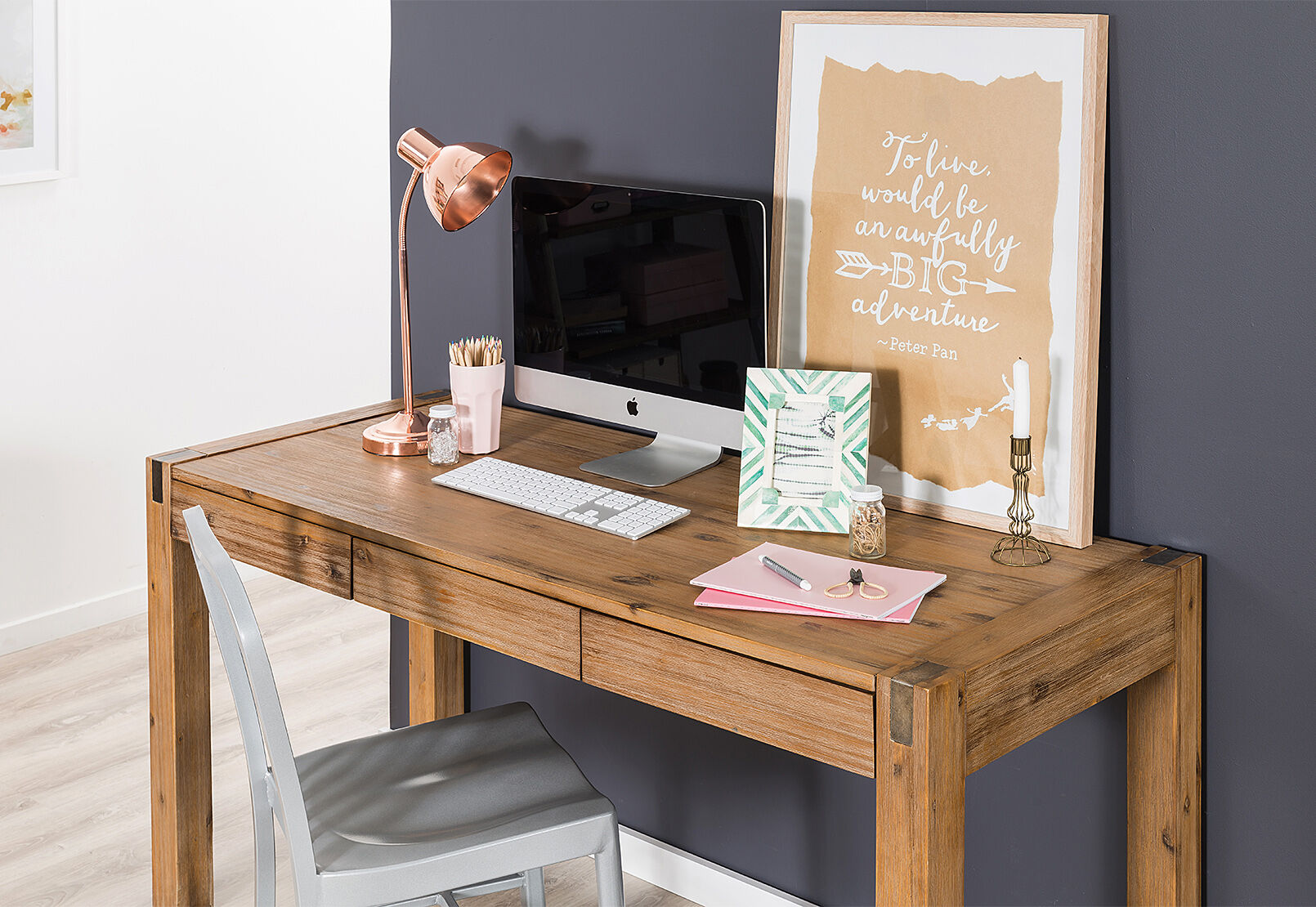 Think your computer desk is ready for a makeover? It's easy to do with our fabulous range of Office furniture and Homewares!