A good night's sleep is a key ingredient for a healthy lifestyle. Not only does a restful sleep boost your mood and help you heal, it can even improve your memory and reduce your risk of disease.
The comfort and support of a mattress play a crucial role in your quality of sleep, and choosing the right mattress is especially important if you're prone to back pain.
A couple of things to consider when choosing a mattress for back pain include:
Position – Whether you sleep on your back, side, or stomach
Feel – Whether you prefer a soft mattress, medium mattress, or firm mattress
Brand – Some brands offer mattress designs specifically for people suffering back pain
Another thing to keep in mind when looking for the best mattress for bad backs is whether it's approved by an official organisation. Some manufacturers will label their mattresses as 'orthopedic' without the certification of a medical organisation, and you should be aware of these gimmicks when shopping for your mattress.
Amart's new Orthokinetic range is proudly endorsed by the Chiropractic and Osteopathic College of Australasia. Some of the mattresses in this range are backed by a best-in-market 20-year warranty, giving you years of restful sleep.
Sleeping on the wrong mattress can put stress and tension on your spine, worsening your back pain. Follow this guide to choose the right mattress for a supportive and comfortable sleep.
How can a bad mattress cause back pain?
If you have a bad back, your mattress could be to blame – especially if you toss and turn throughout the night, or your pain generally occurs first thing in the morning.
A mattress can cause or worsen back pain if it's too soft or too firm. A mattress that is too soft allows your body to sink into the bed, encouraging bad posture, leading to pain. A mattress that is too firm can put stress on your pressure points and lead to misalignment.
Much like Goldilocks, you need to find a mattress that's just right to provide proper support for your spine and its associated muscles and ligaments.
Things to consider when choosing a mattress for back pain
Shopping for a mattress is a big deal, and you shouldn't just choose one that feels comfy to lie down on for a few minutes, especially if you suffer from chronic back pain.
There are several factors to keep in mind when choosing a mattress to ensure you find a design that alleviates stress on the spine and supports proper posture.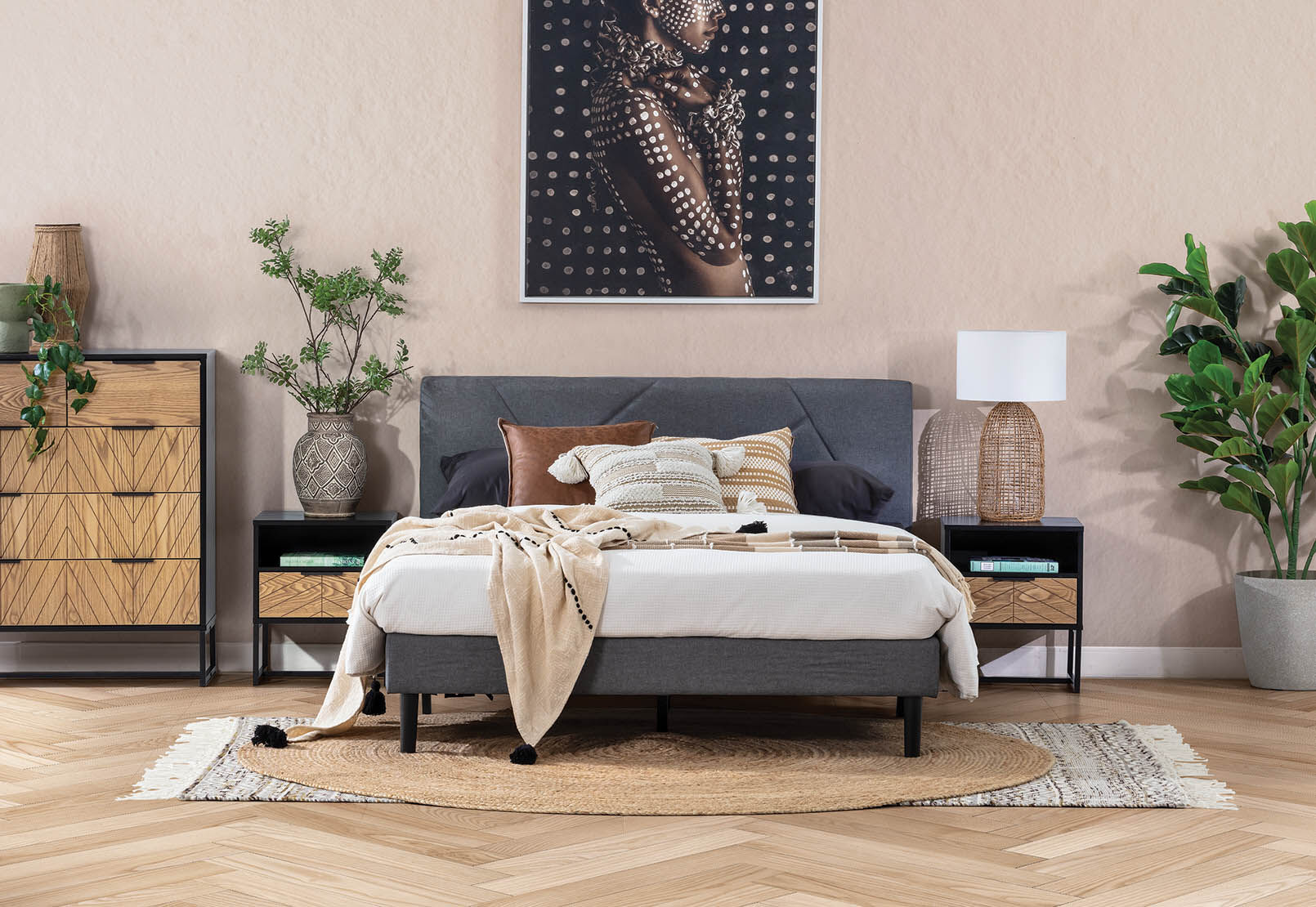 Sleeping position
Whether you sleep on your back, stomach, or side, your sleeping position should be taken into consideration when choosing a mattress. There's no one-size-fits-all solution for back pain, and how you sleep should have a significant impact on your choice of mattress.
Back sleepers – Generally, a medium-firm mattress is best for those who sleep on their back. The mattress needs to be firm enough to support the lower back without pushing against the spine, and soft enough to contour to the natural curves of the body.
Stomach sleepers – Firmer mattresses are usually best for stomach sleepers, as this position requires more support to prevent the spine from curving. If you're a stomach sleeper, keep in mind this position is considered the worst for back pain as it can cause the most strain on the back and neck.
Side sleepers – Side sleepers will generally be most comfortable on a softer mattress. Opt for a mattress with a bit more softness to cushion the shoulders and hips.
Combination sleepers – If you're prone to changing sleeping positions throughout the night, you might be most comfortable on a memory foam mattress. Memory foam conforms to the natural curves of the body, supporting spine alignment no matter your position.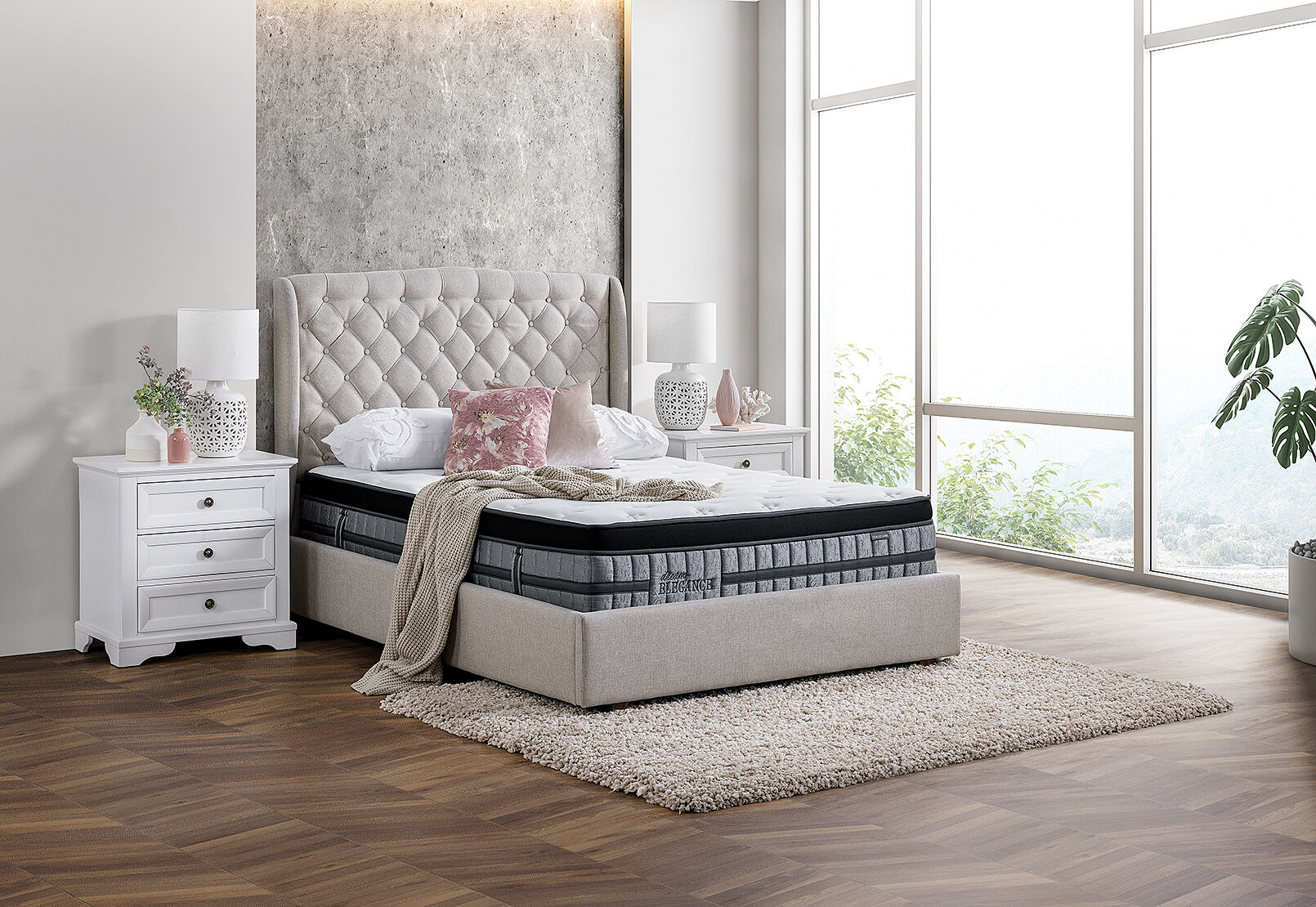 Mattress materials
From foam and gel to springs and latex, there are endless mattress materials to consider. With so many different types of mattresses on the market, it can be overwhelming trying to choose the right material and support technology for you.
Our new Orthokinetic range of mattresses offers market-leading technology. The materials used in these designs have been specifically chosen for their superior support and comfort.
Air-pocket spring system – Air spring technology allows better travel in the pocket spring for increased conformance and less tension on the shoulders.
Gel-infused latex – Offers superior comfort and support.
Visco elastic memory foam – Conforms to the shape of the body, displacing pressure to relieve joint pressure and body aches. Also helps to maintain a comfortable sleeping temperature.
Dense Micro Coil layer – Provides more flexibility and resilience than foam to reduce body impressions.
High-density foam encased edges – This increases the usable sleeping surface of your mattress so you can say goodbye to saggy, unsupportive edges.
Micro Tencel fabric – Offers superior moisture-wicking over standard cotton/poly blends to avoid night sweats and discomfort.
A combination of memory foam, latex, springs, luxury sheet foams, and quality anti-pill and anti-microbial fabric allows this range to provide unsurpassable support and comfort.
These mattresses are available in a range of feels to suit everyone's sleeping position and preferred firmness.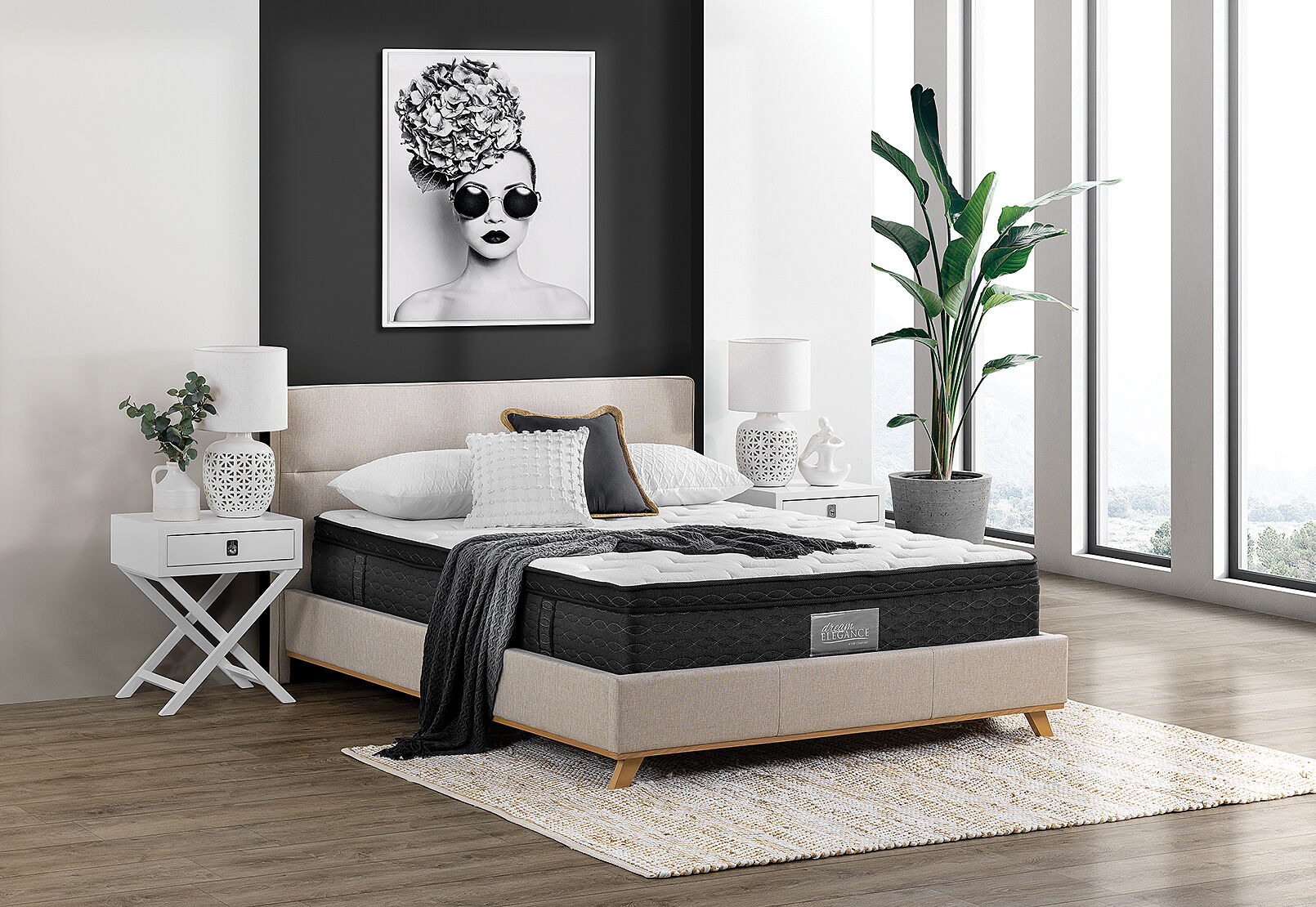 The Best Mattress For Bad Backs
At the end of the day, your perfect mattress will depend on your personal preferences and circumstances. It should:
Provide maximum spinal support
Conform to the shape natural of your body
Accommodate your preferred sleeping position
Be comfortable as well as supportive.
Discover the exclusive range of Orthokinetic mattresses to give your back the support it needs and wake up on the right side of the bed every morning.