Winter is the time of year when we swap our swimsuits for sweaters, our sandals for socks and retreat to the warmth and comfort of our home from the chilly weather outside. With a shift in season, there's no better time to change up your home decor as well and create a warm, inviting space for you, your family and guests to enjoy.
The lounge room is often the first area you see when you visit somebody's home, and it's a great place to first introduce a new style for the season.
To get started, here are 5 easy and affordable ways to create a cosy winter escape for your living room:
1. That's rich.
Creating a mood in an existing space can be as simple as introducing different tones to change up the overall feel of the room. Deep, rich colours are perfect for winter as they instantly evoke a warmer environment visually. Using dark colours makes the room appear cosy and intimate, as opposed to clean, bright colours that can make the room appear more open and less inviting in Winter.
Start small by adding accessories like cushions, throws and floor rugs in rich colours like deep purples, blues and pinks with a mix of grey tones. Also invest in some dark wood furniture, like a coffee table or lamp table, to add some depth and you can even paint a feature wall in a rich colour to complement the space.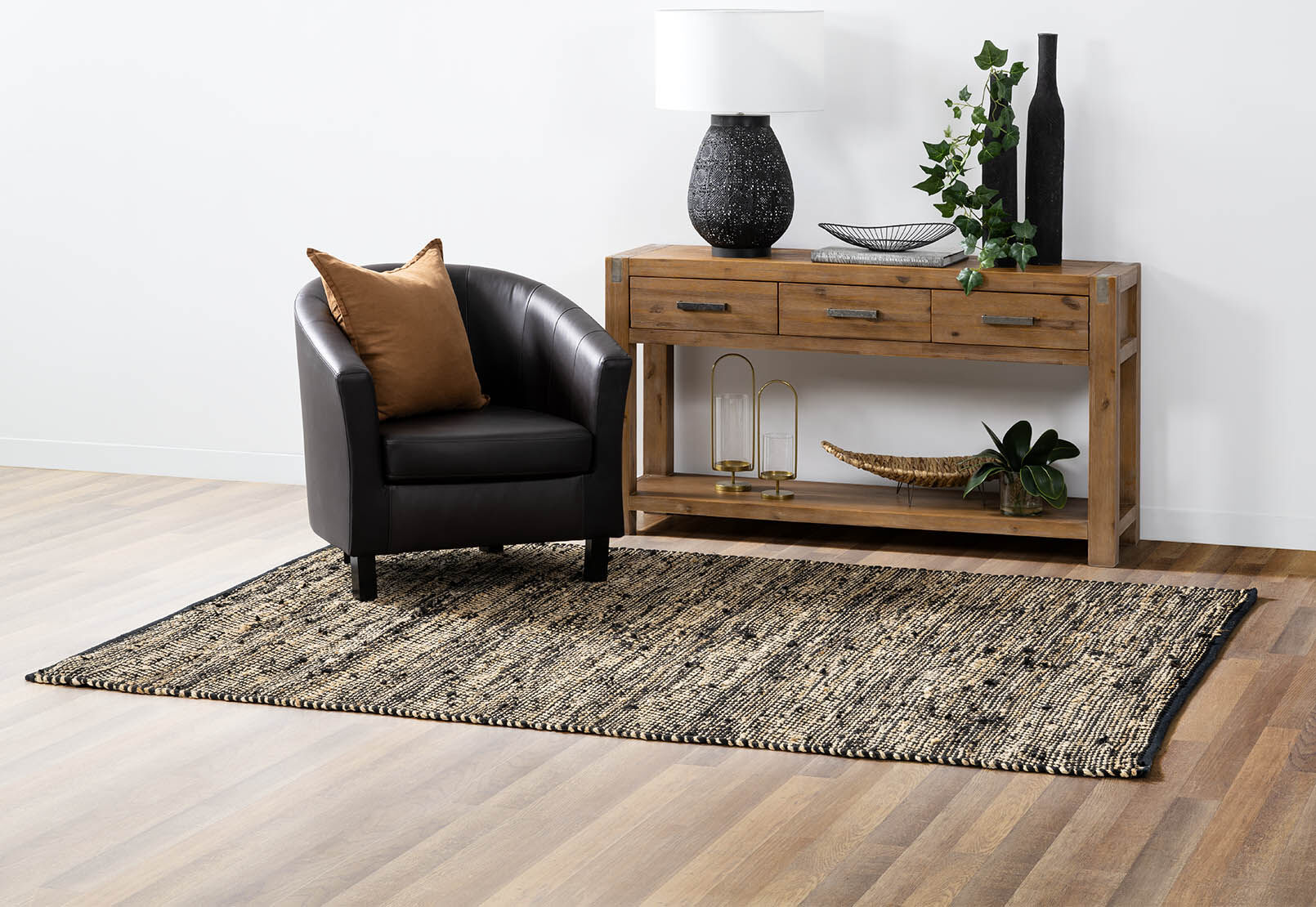 2. Get a feel for texture.
Introduce texture to your lounge room using fabrics like velvet, faux fur and heavy knits to give the room a lavish, but homely feel. Rustic looks work very well when it comes to styling for winter, so think about adding distressed wood, dark timber or paneled walls to emulate the idea of a cosy cabin.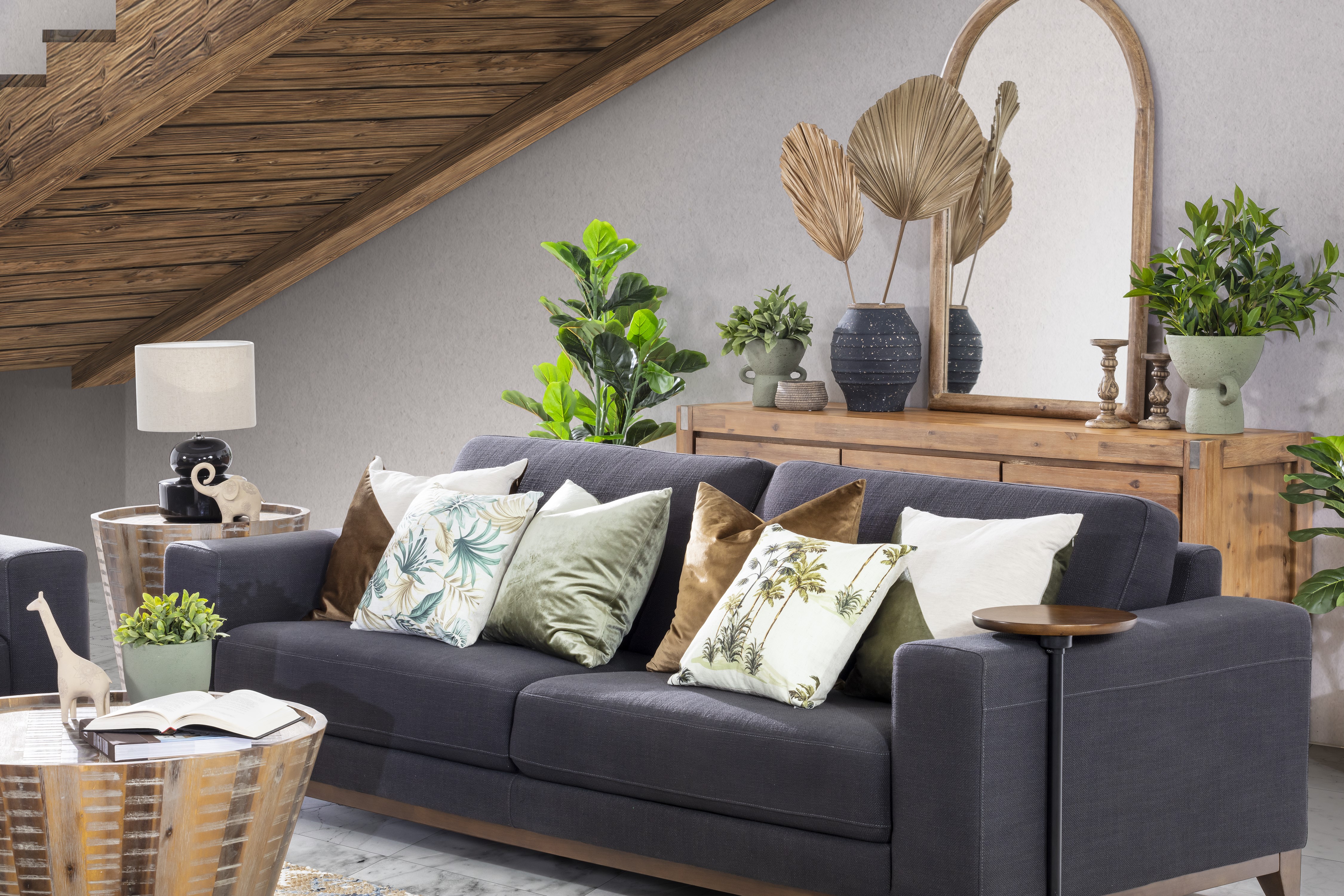 3. Sit pretty.
Winter is all about cuddling up and keeping warm, make sure your seating is inviting and practical. Opt for a fabric linen lounge and look at options in charcoals, light greys or creams to establish a neutral base. Accent chairs are the perfect winter accessory and work beautifully with this theme, not only do they add a touch of sophistication to the space but they are perfect for snuggling up with a good book and a cup of tea.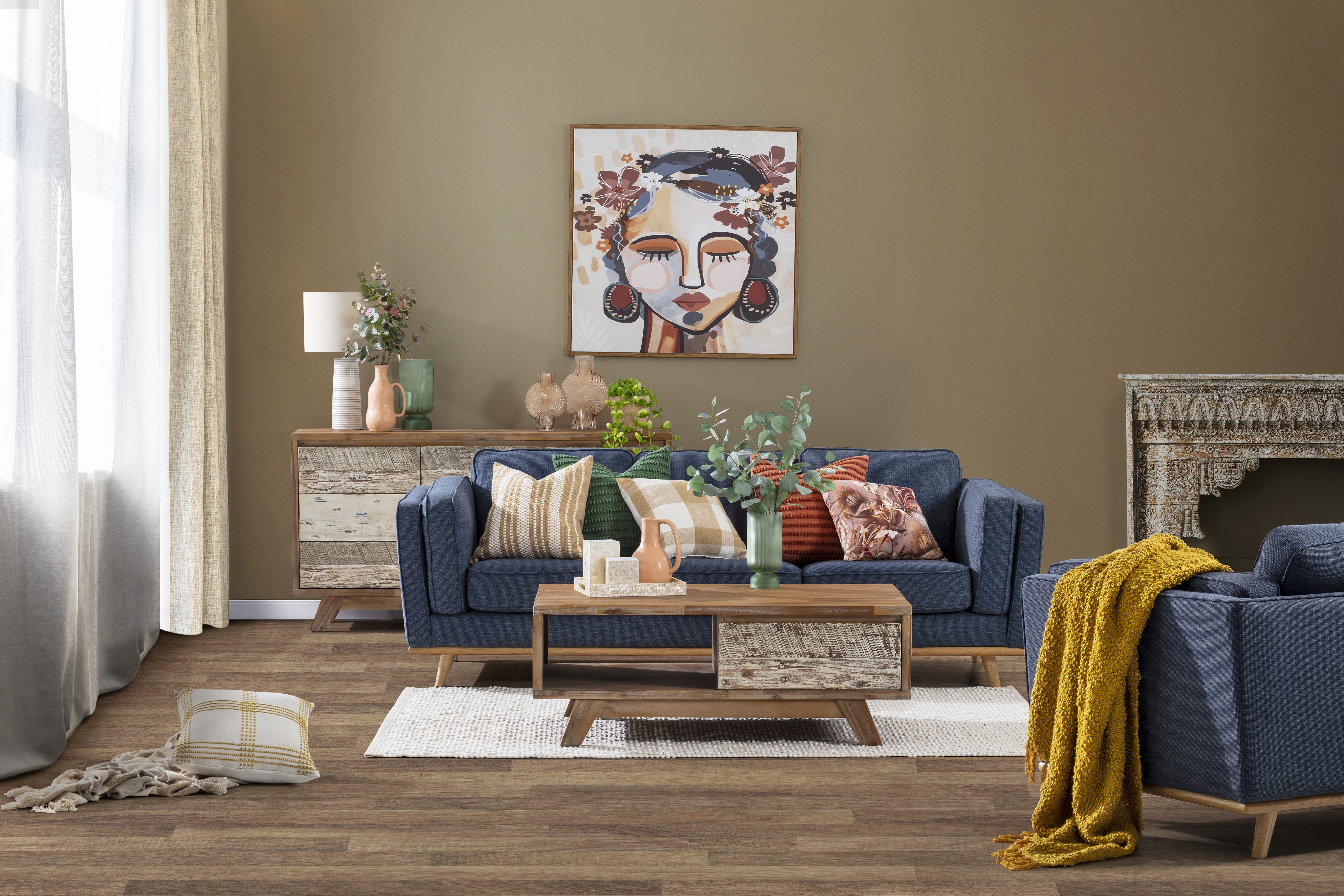 4. Let there be light.
Nothing changes the mood of a room quite like lighting! Bright lights can often make a room appear stark and less inviting. In winter, the goal is ambiance! Introduce lamps and candles to the space as opposed to using the overhead lights, or swap your light bulbs to warmer toned ones.
5. Adorn the walls.
Give your living room a cosier feel by hanging curtains and adding artwork that ties in well with your colour scheme. Curtains not only give the room a homely feel, but also work to insulate and keep the room warmer.