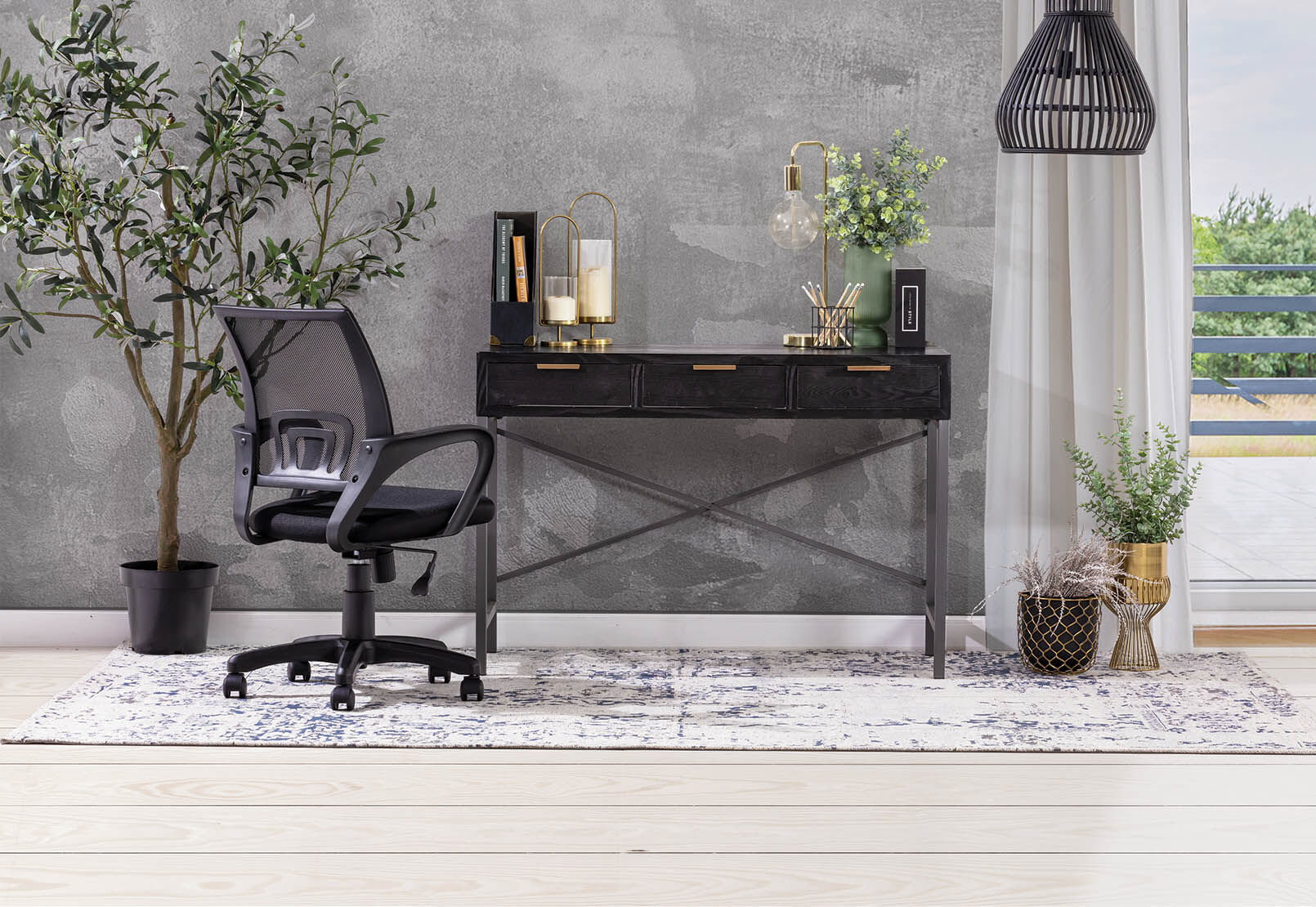 Ergonomic Office Chairs
Ergonomic chairs that support more than just your weight
Do you work long hours sitting on an office chair in front of your computer? Are you a gamer who needs to focus in order to win? There are lots of office chairs out there, but only the best will have the features you need to succeed in your environment. If you suffer from bad posture or back pain caused by your chair, it's probably time to upgrade to ergonomic.
What are the best ergonomic office chairs?
A good ergonomic office chair should support your back, arms, buttocks and legs. It can also improve your posture and overall physical alignment. The right ergonomic chair will reduce stress and exertion, and here are 7 important feature benefits your new ergonomic chair should have.
Height: Your chair seat should provide adjustable height to at least 40cm off the floor. This will allow you to place your feet flat on the floor and help to prevent slouching.
Backrest: A good ergonomic backrest should be approximately 30-50cms wide and include lumbar support. The chair should feel natural with the curve of your spine.
Armrests: Although not always essential or practical, comfortably positioned armrests will allow your arms and shoulders to rest, so you don't lean awkwardly.
Seat Depth and Width: An ergonomic office chair with appropriate seat depth will stop you from leaning forward. The chair width should be 45-50cms to accommodate you.
Lumbar Support: Lower back pain can be debilitating and is a big issue for office workers. Choose a chair with lumbar adjustments for the proper fit and better posture.
Padding and Material: Your chair cushion should have supportive and comfortable padding so you can sit for an extended period of time. The material should be breathable.
Swivel and Wheels: Although not always essential, these features will make it easier to move around the workspace and reach around without stretching or straining.
How do you choose an ergonomic office chair?
You're not alone if you find selecting office chairs confusing. There are lots of options and knowing what makes a workplace or home office chair better or more ergonomic isn't always straight-forward. A lot will depend on your specific work environment or gaming environment. However, the most important consideration is finding a chair that best supports you when you sit down to work or play.
Here's what to look for in ergonomic office task chairs for your work environment, study, or gaming:
The right support so stresses on the body are reduced. Every area of the chair should suit the sitter's body and encourage comfortable movement. Comfort is a big part of the equation, so look for a chair that's breathable with quality cushioning.
The right fit with adjustments that are easy to use for maximum support benefits. Your thighs should be comfortably supported and approximately parallel to the floor. The angle formed by your thighs and torso should be roughly 90-105 degrees.
The chair mechanisms should make your chair easy to 'drive'. This is a feature that gamers are looking for in an ergonomic chair. Choose chair mechanisms that allow you to move freely to access office furniture and equipment.
The ultimate test is the sit test. If possible, visit your nearest Amart Furniture store and try out a range of chairs. Select a variety of job tasks and practice using the chair as if in a real office environment. Make sure to consider long-term comfort.
When testing out ergonomic computer chairs or ergonomic gaming chairs for the home or office, remember to consider body support, comfort, fit and movement. Get this combination right and you have found a good ergonomic chair.
Are ergonomic chairs worth it?
The best ergonomic office chairs aren't something that gets replaced every year. These are high-quality comfortable office chairs that should be considered a good investment. If you spend a lot of time sitting for work or play, an ergonomic chair is worth it.
You're investing in your physical health, posture, and stress-relief. The long-term benefits of a comfortable ergonomic office chair will outweigh the initial one-off cost. The benefits may not be immediately noticeable, but the difference will be noticed over the lifetime of your chair.
What are some ergonomic chairs worth considering?
This is where the Amart Furniture collection comes into the picture. Here are some great office and gaming chair options that provide a high degree of ergonomic support.
Classic chair construction with breathable mesh
High-back ergonomic design
Adjustable head, armrest and lumbar support
Swivel motion plus wheels for easy access and movement around the office
Sycro tilt and three-position locking mechanisms
Comfortable cushion seat
Cooling black mesh back support
Sturdy base, armrests and hydraulic seat height adjustment
Can safely hold a person up to 120kg
Designed to comfortably accommodate long periods of sitting
Curved 2D padded armrests and a footrest
Special fabric upholstery for increased ventilation
Stylish base and 3-stage height adjustment
Can support a person up to 180kg
What is the best type of chair for your back?
The best ergonomic office chairs for sale are specifically designed with enhanced features for back support. Whether you are looking for a student chair, work chair, gaming chair, or home office chair, ergonomic chairs are highly recommended. If the backrest is separate from the seat, it should be adjustable in angle and height to support the natural curve of your spine and lumbar region.
If the backrest and seat is one piece, the backrest should have forward/backward adjustment with a locking mechanism to secure it. As more people are working from home, or for long periods in front of a computer screen, ergonomic chairs have become a significant office feature. They are worth paying a little extra for, and your back will thank you.
Explore the great collection of office chairs, gaming chairs, office desks, gaming desks, standing desks, and office storage at Amart. You can buy ergonomic office chairs online, or visit us in-store at your nearest Amart store for a personalised fitting of your perfect ergonomic chair.
Contact details
Get in touch and let us know how we can help.