Clean lines, functionality, and minimalism come together to create one of the most loved looks in interiors: Scandinavian style.
So, what is Scandinavian style, and how can you create this simple yet sophisticated look in your own home, you may ask?
If you're looking to get on board this effortlessly stylish décor trend, it's important to know where this popular design came from, where it's heading, and the principles to follow to make it work in your spaces. Things to consider include:
What furniture to use
The right colour palette
What materials to look for.
Not sure where to start? How about right here, with our guide to Scandinavian style.
What is Scandinavian style?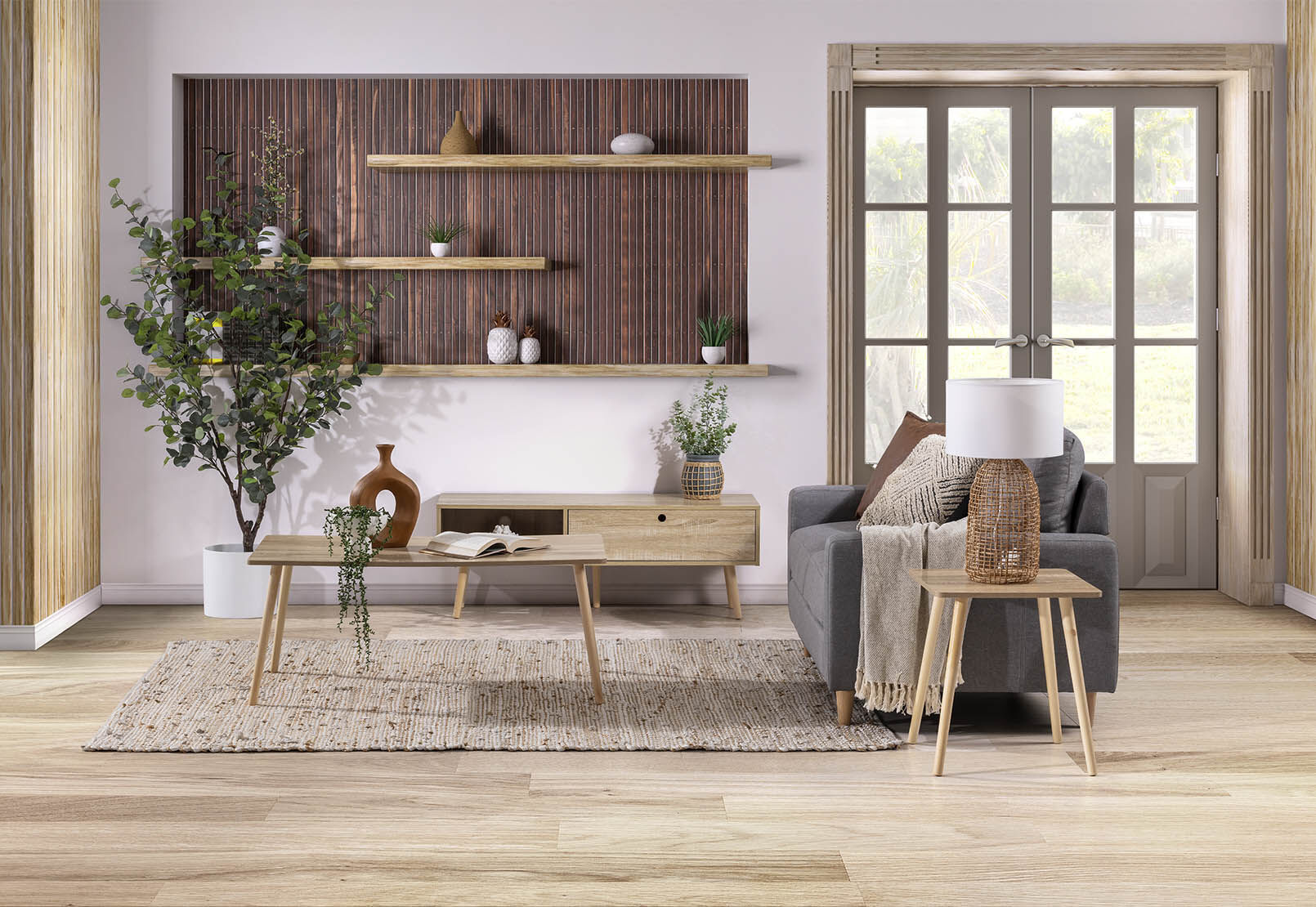 Scandinavian design encourages fuss-free minimalism, using clean lines and neutral colours, to get back to basics and bring light into a space.
With a strong focus on simplicity and function, interiors are bright, airy, and practical. The aim is to look great while accommodating – and improving – daily life.
What it is:
Open spaces uncluttered by furniture or accessories
Light, muted colours and plenty of natural light
Practical and efficient furniture that serves a purpose
A celebration of nature, with a strong focus on timber and greenery
What it isn't:
Cluttered with excess furniture and accessories – negative space and blank walls are encouraged
Dark and moody
Bulky and heavy furniture
Wall to wall carpets
History of Scandinavian style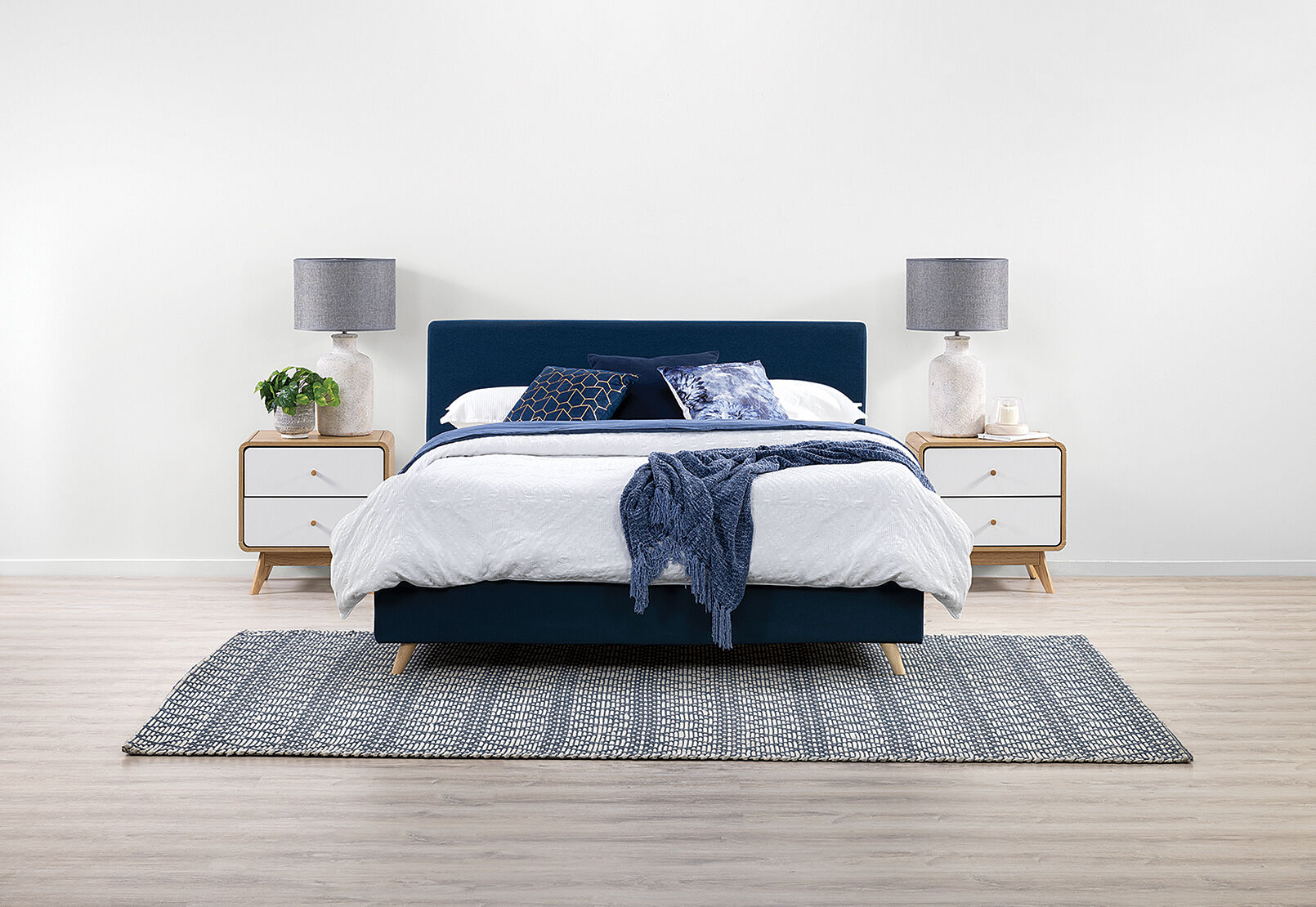 Scandinavian design is a modern favourite with an interesting history. It started in the five Nordic countries of Denmark, Finland, Iceland, Norway and Sweden in the 1930s, and made its way to America and then the rest of the world in the 1950s. Because this style emerged in the same era as mid-century furniture, some of the design elements, such as slanted legs, cross over.
Originally designed to suit the Nordic climate and improve the functionality of the home, Scandinavian style is now enjoyed in countries all over the world for its minimalist and sophisticated appearance.
It works well in Australian homes thanks to its simplicity and versatility. As Aussie homes vary in age, style, and architecture so much, the timelessness of Scandi style is a great fit for everyone.
Scandinavian interior design principles
Less is more
Scandinavian style is all about simplicity. You won't find any clutter or excess furniture in these minimal spaces – just the bare necessities.
Scandinavian colours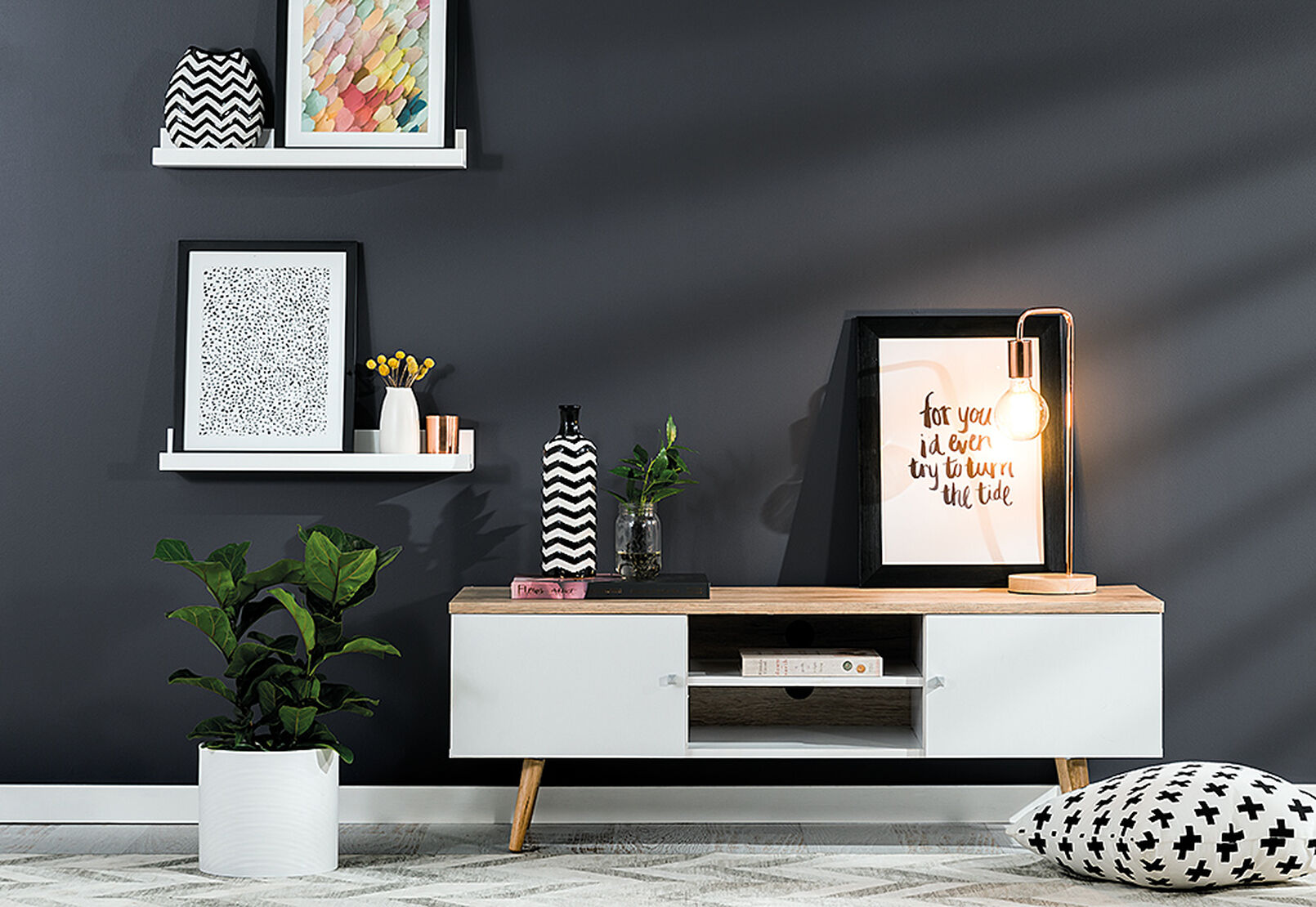 Clean lines
Scandinavian furniture always features simple, clean lines, and doesn't take up more room than it needs to. Long slanted legs are a common feature.
Natural materials
Natural wood is a strong feature of this design. It celebrates nature, bringing the outdoors in with timber accents and indoor plants. Scandinavian flooring is generally timber.
Layer with textures
While Scandinavian décor is minimalist, it encourages layering with different textures to add a bit of interest. Natural materials such as wool and cotton are popular, and rugs are welcome in every room of the house.
Let there be light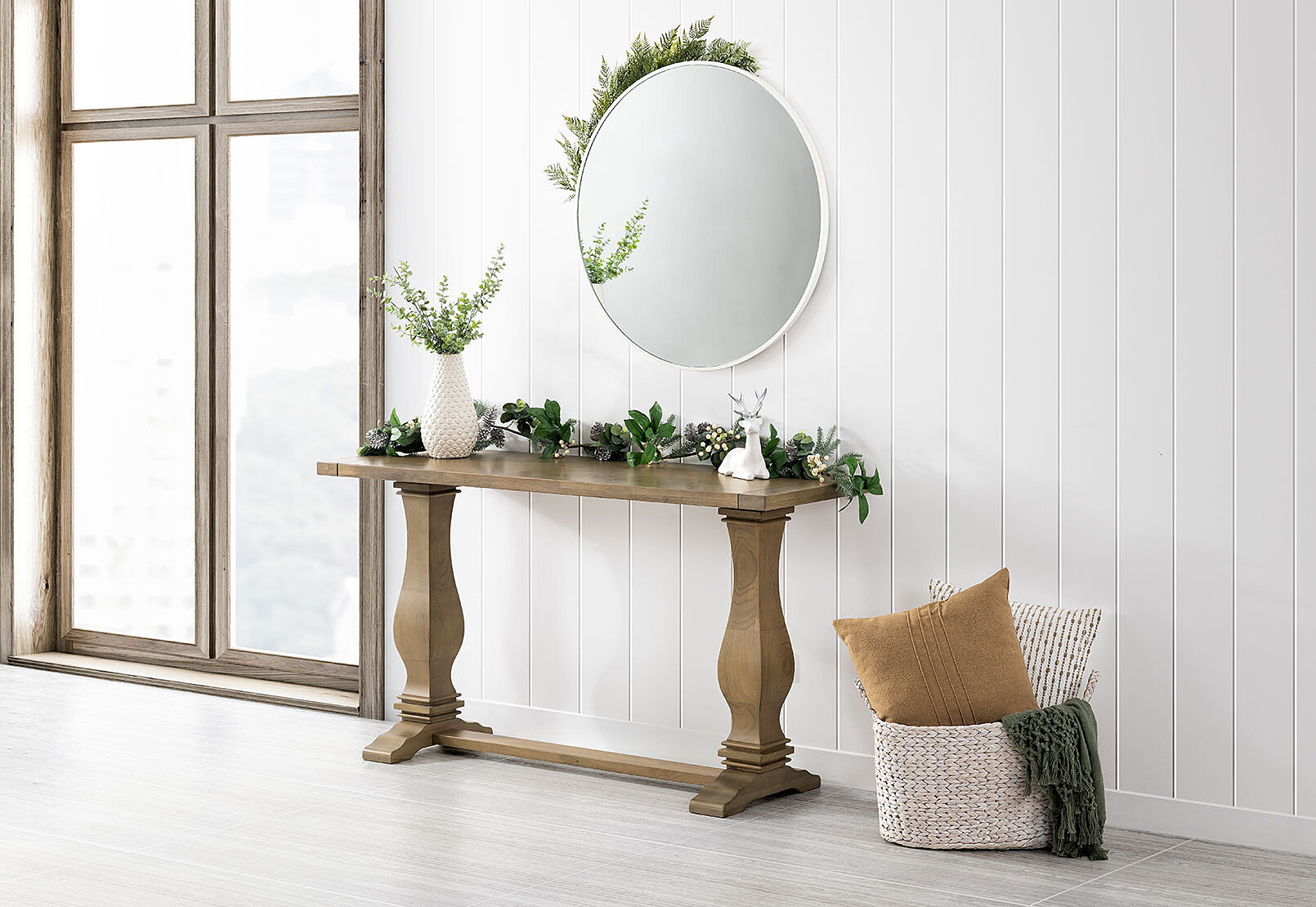 Large windows allow natural light to flood in, while floor lamps add ambience when the sun goes down.
Mix it up: Scandinavian and industrial styles are a surprisingly perfect pair. By adding a few industrial elements to your space, such as raw timber, exposed pipes, and metal accessories, you can create a unique Scandinavian/industrial interior design.
How to create a Scandinavian living room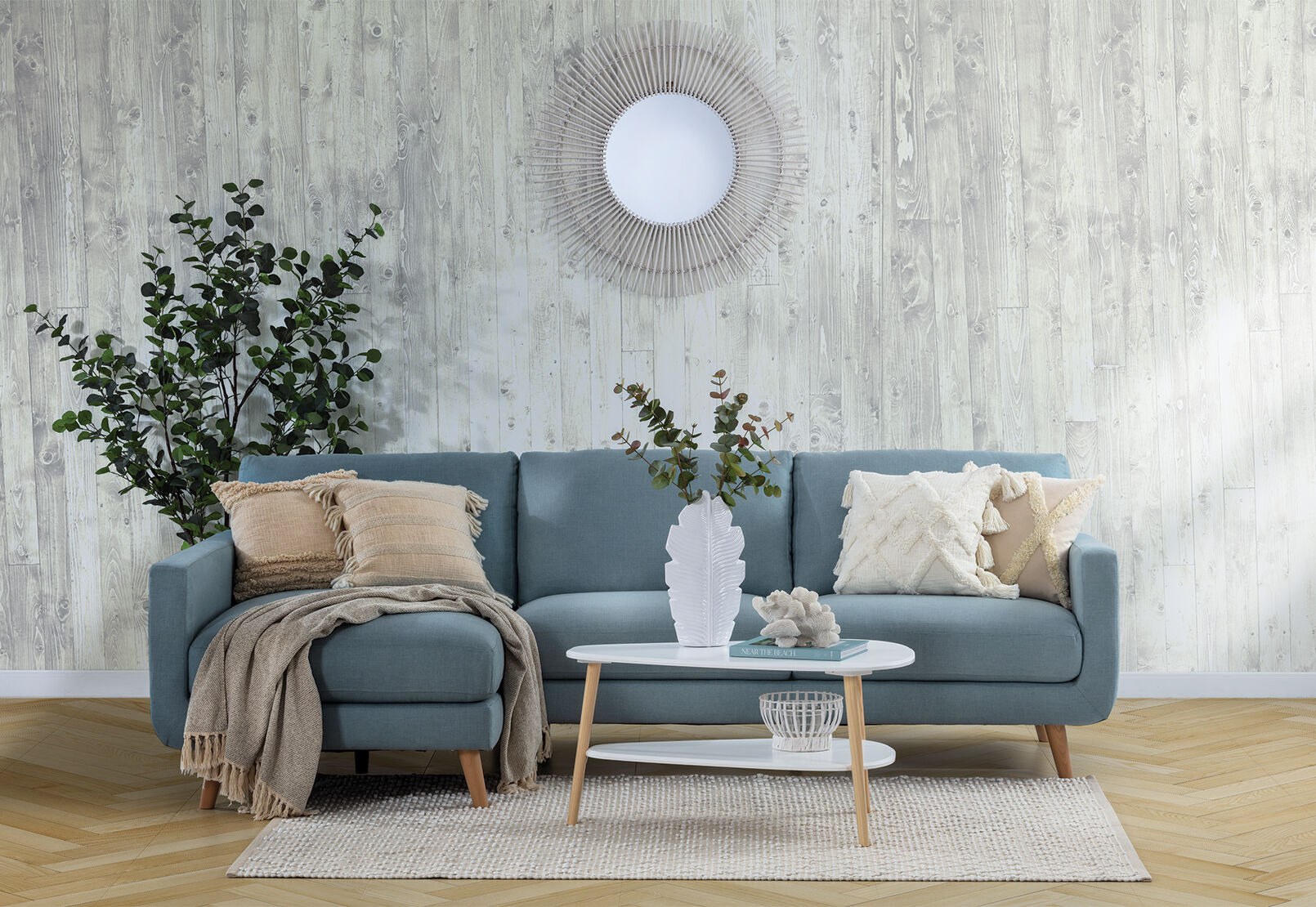 A Scandinavian lounge room is all about comfort. Think:
A lounge with clean lines – corner lounges are great for their simple square lines
A textured Scandinavian rug underneath
Plenty of cosy natural textiles.
Black and white prints are a popular accessory, bringing personality without cluttering the floor space, while Artificial Plants can be used to add a natural pop of colour and break up the neutrals.
Quick style tip: Get the look without a total overhaul with a simple coat of white paint and a light rug. This will help make the room look brighter, fresher, and bigger, while working with your existing furniture.
How to create a Scandinavian dining room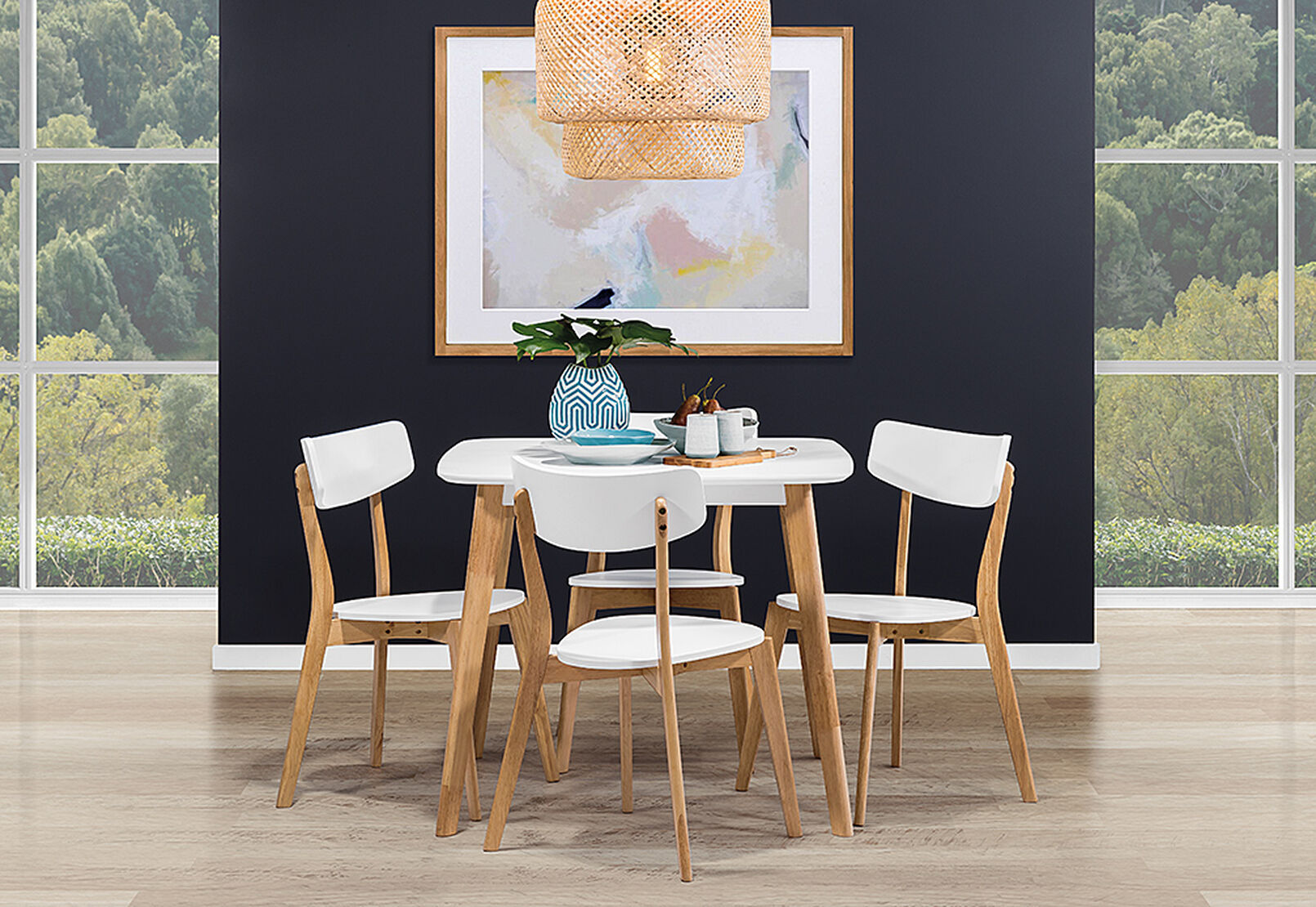 Bright and welcoming, Scandinavian dining rooms are all about sticking to the basics. Key features might include:
Simple, sturdy dining chairs with long slanted legs are a must, see the ZOLA
Touches of nature using wood and accessorising with greenery
Pastel accents for added interest.
Lighting, such as floor lamps, are perfect for bringing light and ambience at dinner time.
Quick style tip: Don't want to replace your current dining table? Try sanding it back to a lighter timber and adding Scandinavian style chairs. This will give you the look without replacing your entire set.
How to create a Scandinavian bedroom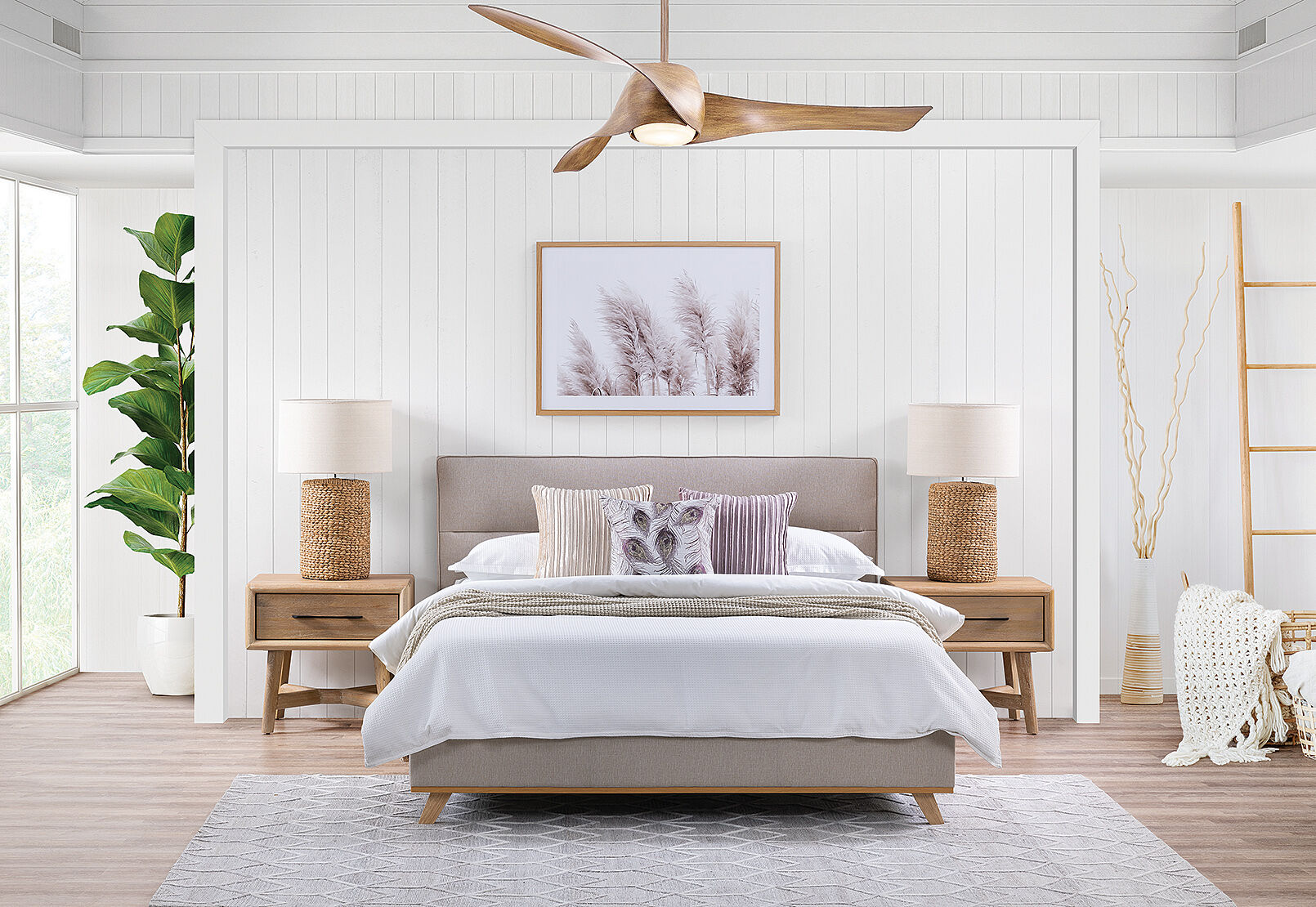 Scandinavian style bedrooms are about creating a peaceful sanctuary where you can clear your mind and relax. They generally feature:
A soft and dreamy colour palette of white and light neutrals
A touch of warmth with the use of timber
A simple bedframe, or no bedframe at all!
Large windows are ideal for allowing natural light to flood the space, and a large rug adds comfort and texture to a timber floor. Don't forget the Scandinavian bedside tables for all your essentials.
Quick style tip: A great shortcut to getting the look is to simply give your bedlinen a makeover. Go for shades of white and grey for a soft and simple look.
How to create a Scandinavian kitchen
Encouraging functionality and efficiency, Scandinavian style kitchens are known for being simple, bright, and tidy. Key features include:
Plenty of bright whites and timber accents
Clean lines and empty bench space for daily operations
Copper accents have become a popular feature in modern Scandi style.
Fuss-free yet cheery and inviting, they also welcome pops of natural colour through indoor plants and fruit.
Quick style tip: Don't have time for a full kitchen renovation? We don't blame you! Get the look in minutes by keeping your kitchen benches clear of appliances (put that toaster and kettle in the cupboard, stat!) for an uncluttered, organised space.
How to create a Scandinavian bathroom
Clean and serene, Scandinavian style bathrooms are a welcoming escape from the real world. Think:
Crisp white tiles
A large unframed mirror
A floating vanity for a larger sense of space.
When it comes to choosing the finishes in your bathroom, opt for soft mattes over shiny or glossy finishes. Mattes give a more natural and casual feel.
Quick style tip: You don't have to pay an arm and a leg to get the look – simply replace your towels with white ones and add an indoor plant for a nod to nature.
Modern-Day Scandinavian Style
Hygge is a Danish and Norwegian word that refers to a feeling of wellbeing, cosiness, and comfort, and the enjoyment of the simple things in life. This way of life complements Scandinavian style perfectly, encouraging you to decorate your home with your comfort in mind, with just the necessities (and according to hygge, those little things that bring you happiness, such as candles and cushions, are a necessity!).