The right bed can transform a bedroom from a modest sleeping space to a stylish oasis. From elegant upholstered bed frames to rustic wooden ones, your bed can be the perfect way to set the scene for the overall style of your bedroom.
Not sure which bed best suits you? Or perhaps scrolling through Pinterest has left you overwhelmed with bedroom décor options?
This guide will give you a better idea of what bed style will help create a look you love, including:
Bed styles
Types of beds
Bed colours
Bed materials.
We have all the inspiration you need for a dreamy bedroom makeover right here.
Bed Styles
Your bed is where you spend about a third of your life. It doesn't just need to be comfortable – it should reflect your personal style, too.
Antique Style Bed
Love all things old-school? Antique bed frames can make a real impact in a bedroom, and their eccentric charm works well with vintage and modern décor.
Whether you choose to create an old-worldy vibe with organic tones and lace touches, or if you prefer adding your own modern twist, antique bed frames are a beautiful focal point for any bedroom.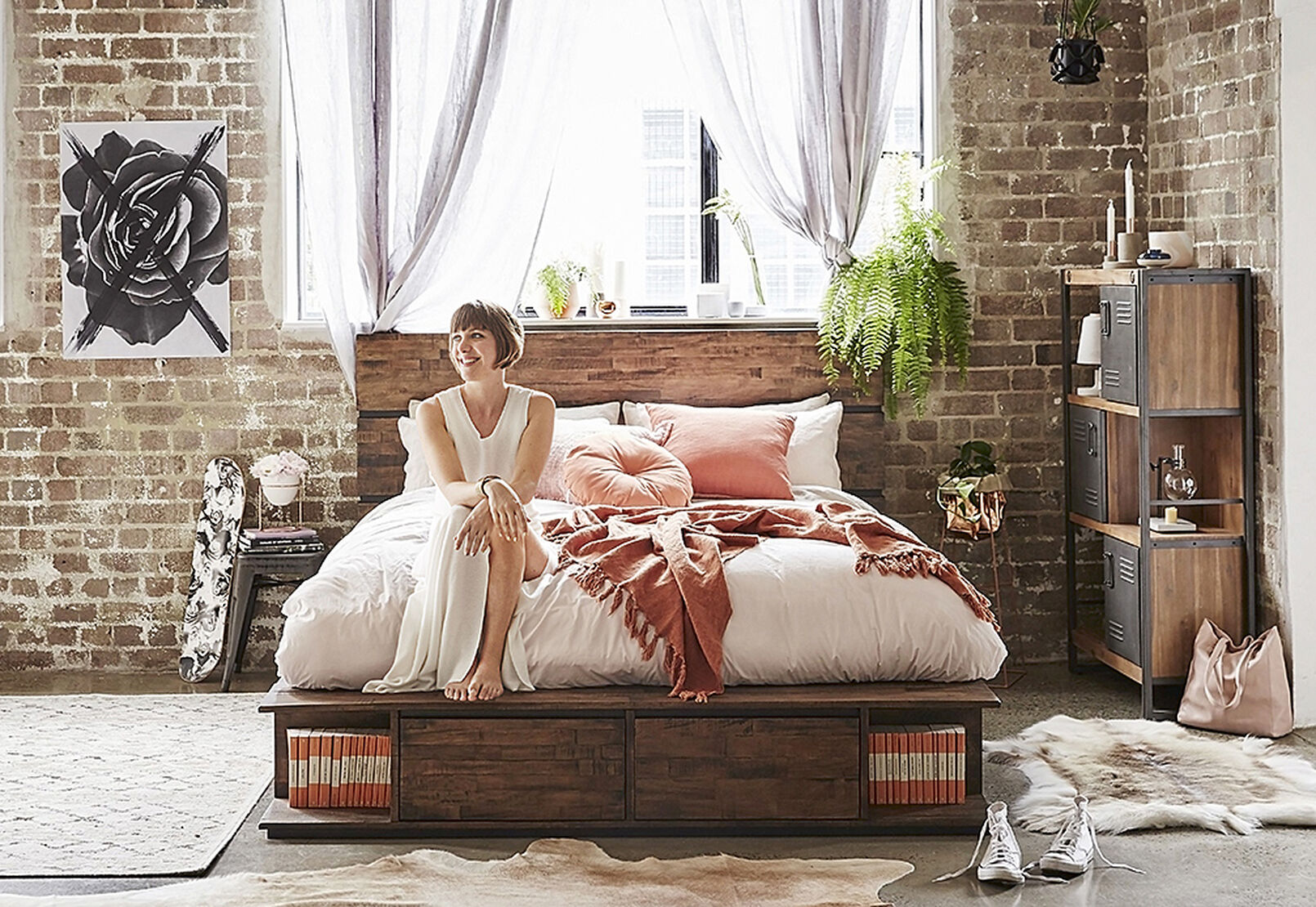 Classic Style Bed
If you'd like to keep things simple, a classic bed is perfect for you. Timeless and traditional, classic style beds offer great versatility, making them perfect for every home.
The beauty of a classic bed is that it works with any style of décor. You can decorate it however you please, and change the look of your entire bedroom as often as you like.
Country Style Bed
Feel like taking a nap in the French Provinces? A country-style bed will add those refined farmhouse vibes to your bedroom.
Keep your bedding light and fresh with whites and pastels to really feel like you've woken up in the French countryside.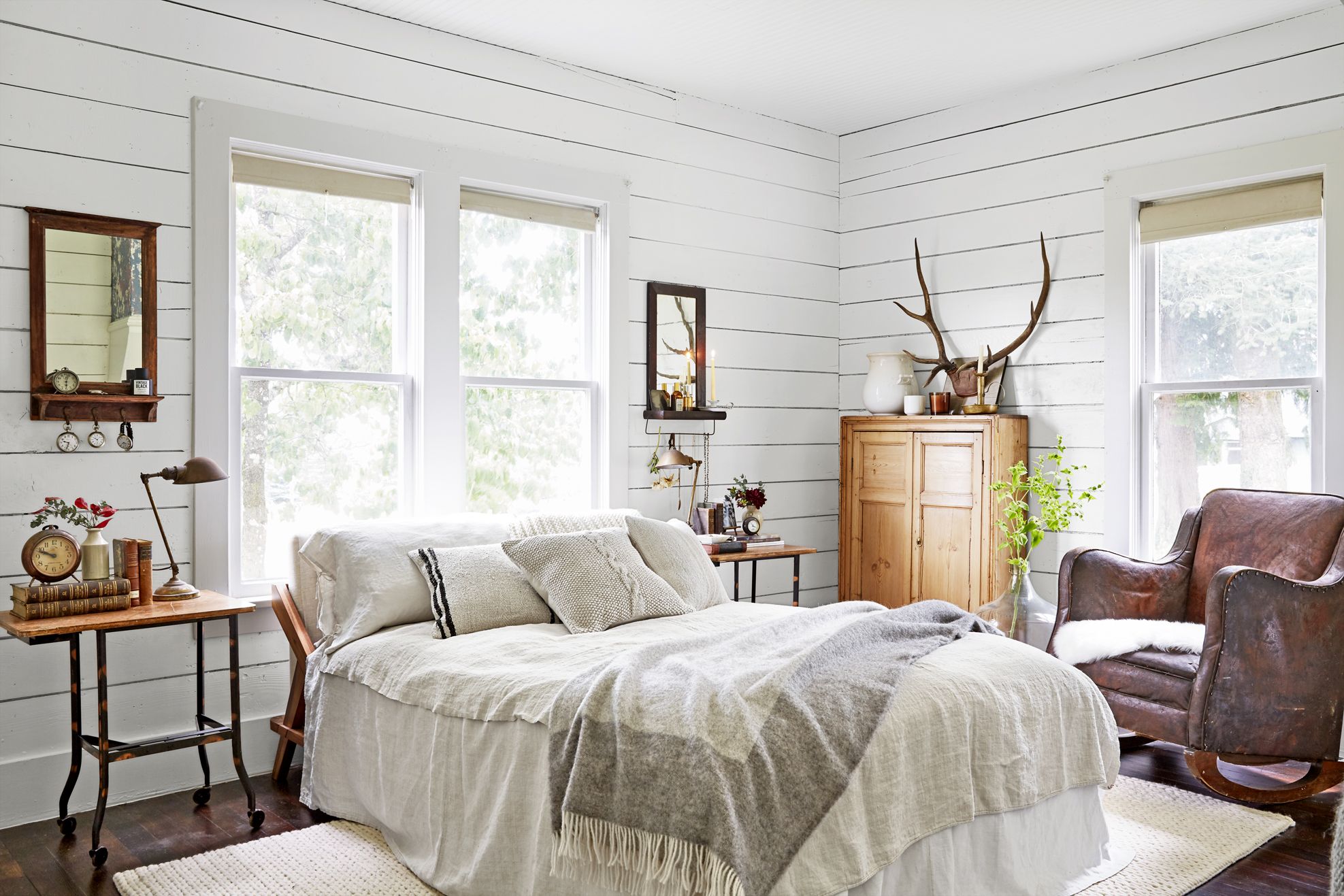 Modern Style Bed
You can't go wrong with a modern bed either. Modern bedframes are available in a range of colours and materials to suit any bedroom, and thanks to their simplistic design are extremely versatile when it comes to adding your personal touches.
Modern bed designs range from sleek and sophisticated to warm and homely, so no matter what feel you're creating in your bedroom, you'll have plenty of freedom with a modern style bed.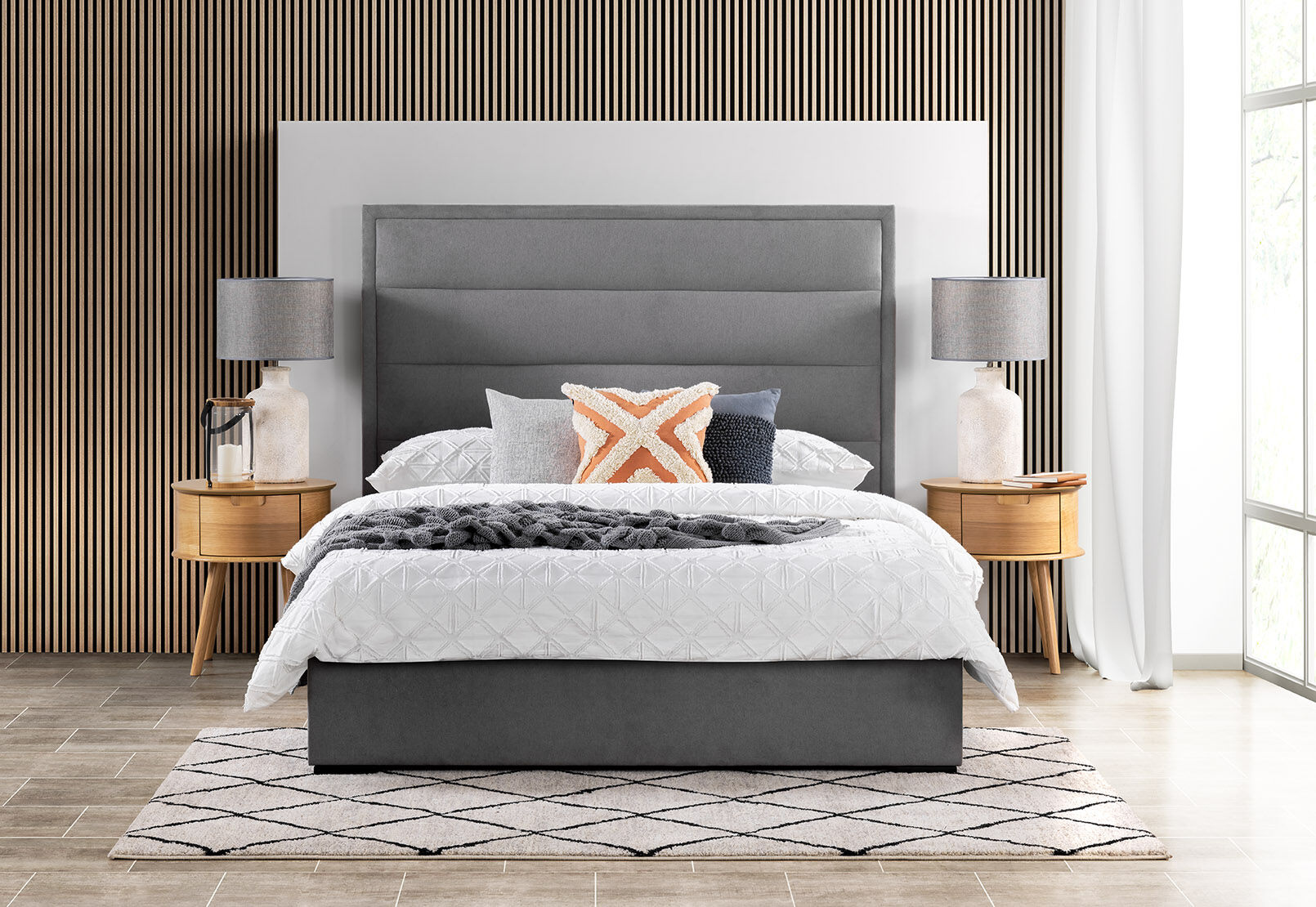 Minimalist Bed
As the minimalist movement's world-domination continues, more and more people are opting for a minimalist bed frame as the foundation for a relaxing bedroom.
A simple bed frame is the perfect first step to a minimalist, fresh, distraction-free bedroom that encourages rest and relaxation. Pair with some light, neutral bedding and plenty of textured cushions, and you're good to go! Don't forget the indoor plants for a pop of natural colour.
Retro Style Bed
Make your bedroom pop with a retro bed! A retro bed frame is cool, quirky, and lots of fun, especially when the theme is followed through the rest of the bedroom.
Opt for décor in tones of deep orange, olive green, brown, and gold to really get those retro vibes grooving.
Rustic Style Bed
Rustic bed frames have been a popular choice for several years now, and it seems the trend isn't dying down anytime soon.
A rustic wood bed frame brings feelings of warmth and comfort, perfect for the bedroom. Rustic style beds look great with chunky knits and plenty of candles.
Vintage Style Bed
A vintage bed will truly take centre stage in your bedroom. Vintage bed frames can be decorated any way you like.
Whether you go bold with Bohemian décor ideas or keep things simple and allow your vintage bed to be the main feature, there's a reason vintage furniture continues to be a hot choice.
Types of Beds
Sure, your bed can look good. But have you considered the functionality of your bed frame?
Adjustable Beds
Whether you require customised support and assistance getting up in the morning, or you simply want to watch TV in bed comfortably, an adjustable bed is a great solution.
Adjustable beds can be moved into a number of positions to suit your needs. You can even find split adjustable beds to ensure both you and your partner can sleep comfortably.
Bunk Bed
Bunk beds are a fun and practical choice for kids' rooms. A bunk bed with a desk or a loft bed with a desk adds a built-in dedicated study space for homework time.
Choose from simple designs and funky novelty styles such as fire engines and kombi vans.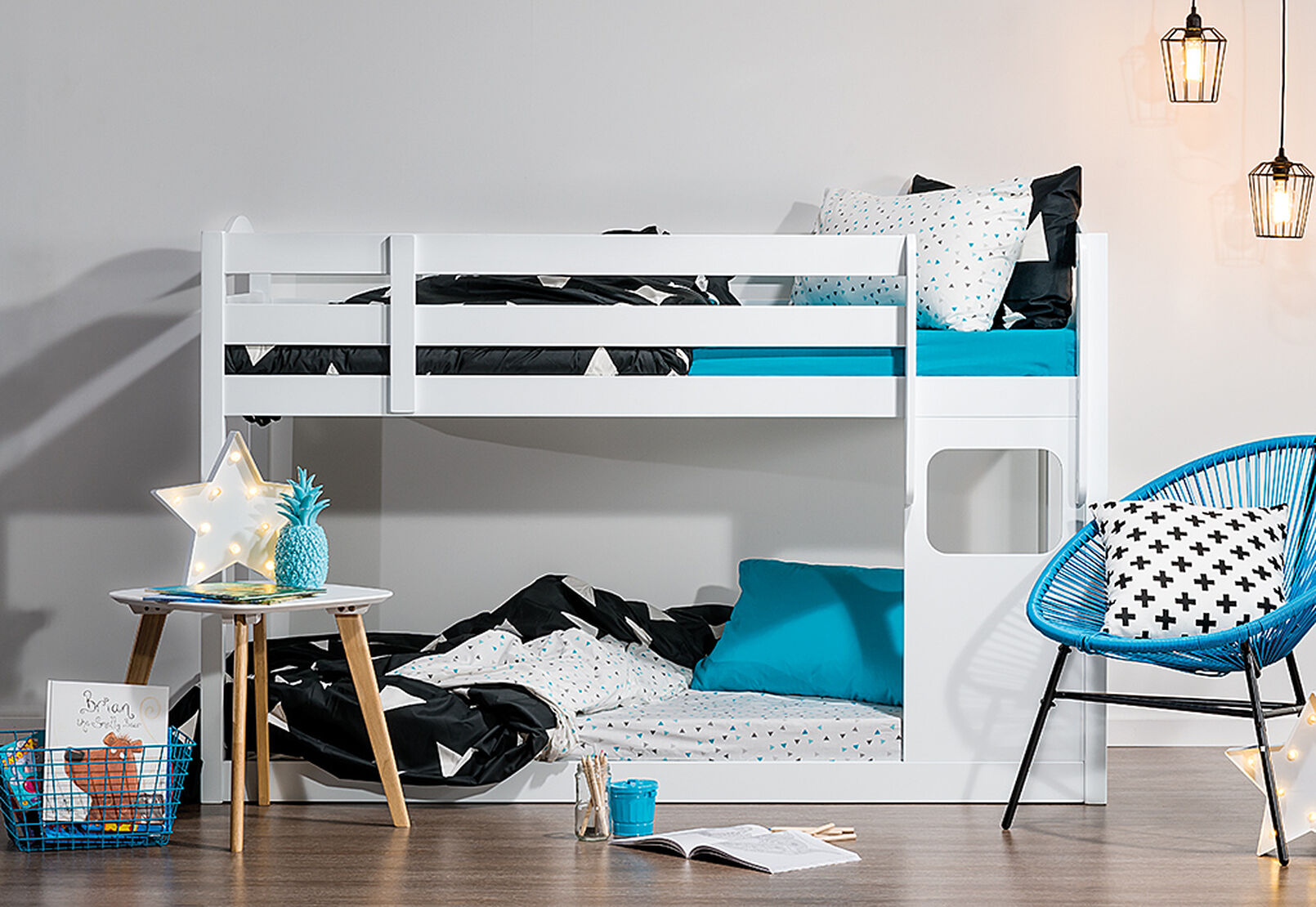 Trundle Bed
Last-minute sleepovers aren't a hassle with a Kids trundle beds. Trundle beds provide extra sleeping space without taking up valuable floor space when not in use.
From children's sleepovers to unexpected visitors, trundle bed frames eliminate the need to pump up that air mattress ever again!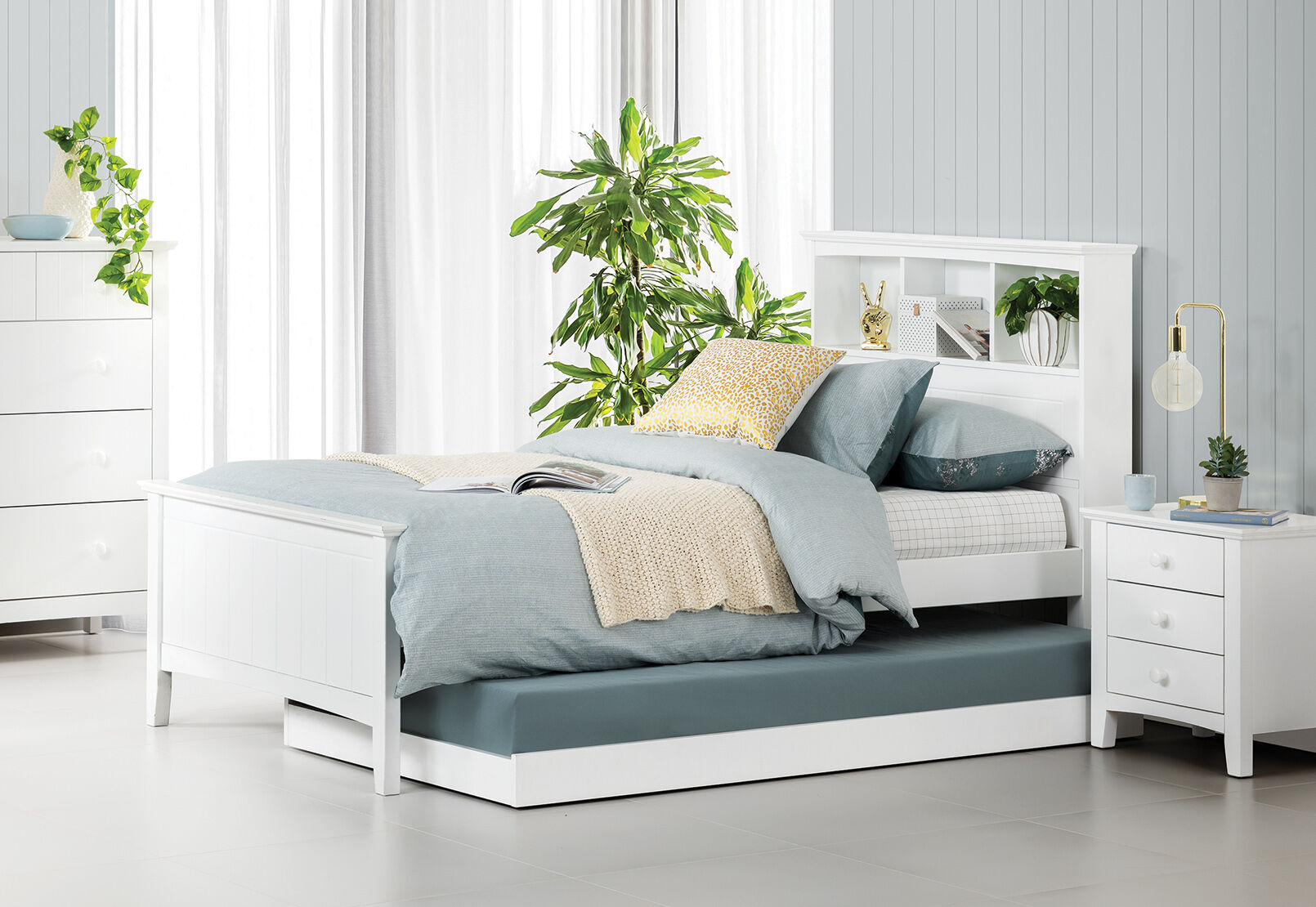 Storage Bed
Books cluttering your bedside table? More clothes than wardrobe space? A bed frame with storage is the perfect solution!
Opting for a bed with drawers is a great way to add storage space to your bedroom without taking up more floor space.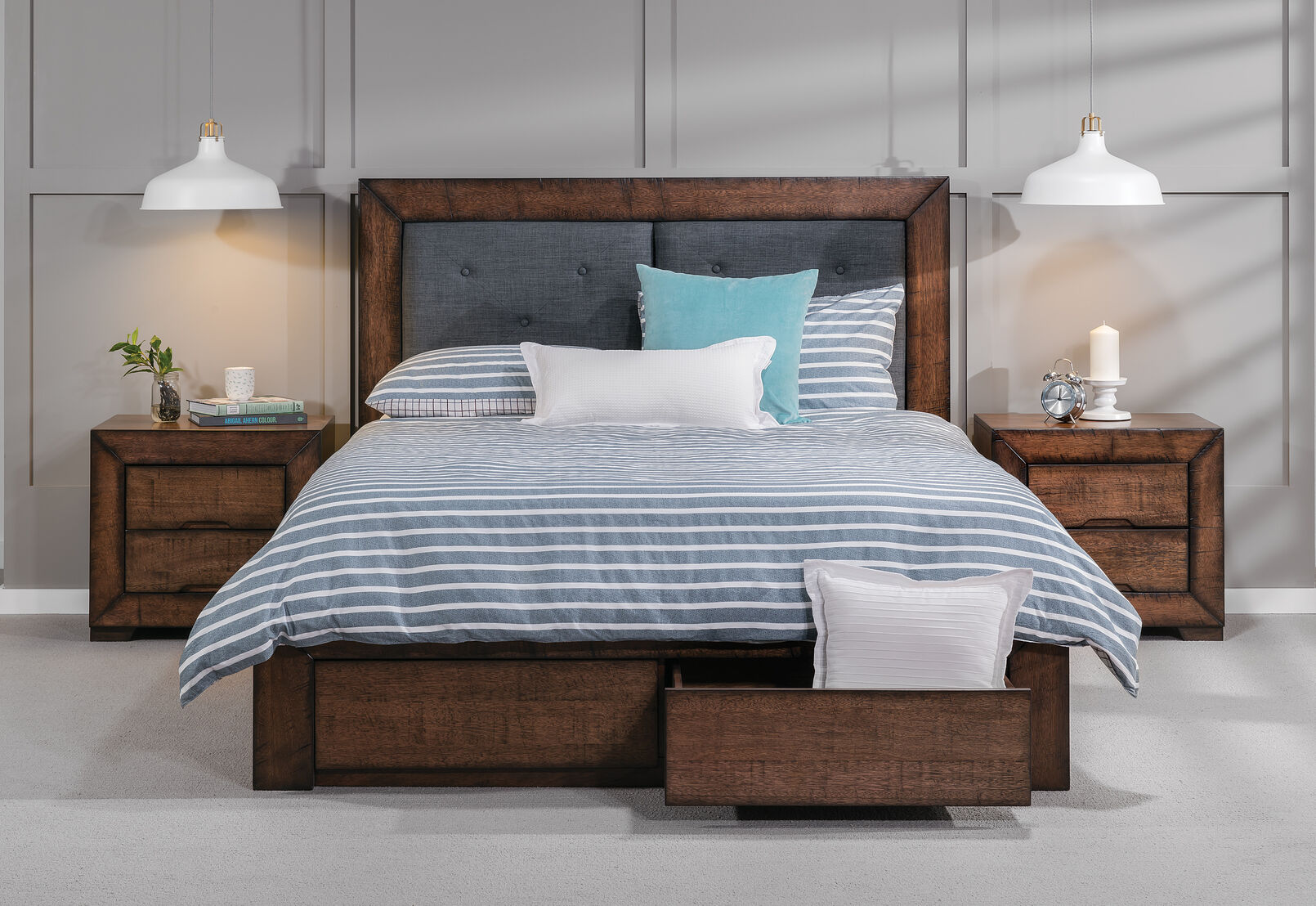 High Bed Frame
Whether you're tall or simply like feeling on top of the world while you snooze, a high bed frame will keep you propped up and prepared for sleep.
High bed frames add a touch of luxury to any bedroom – especially when paired with a modern floor rug.
Low Bed Frames
Low bed frames are gaining popularity for their minimalist and Zen vibes. These beds ooze cool loft vibes.
Just be sure to vacuum regularly as you're closer to the ground, and dust and allergens may be more likely to trigger allergy and asthma symptoms.
Bed Colours
The colour of your bed can set the mood of your entire room. Choose your bed frame colour wisely to create the bedroom of your dreams.
Black: The Timeless Classic
Sleek and sophisticated, a black bed frame suits every bedroom. Contrast with bright bedding, or create moody, romantic vibes with deep tones of navy blue, burgundy, and plum.
A black metal bed frame is timeless, easy to clean, and can be decorated however you prefer.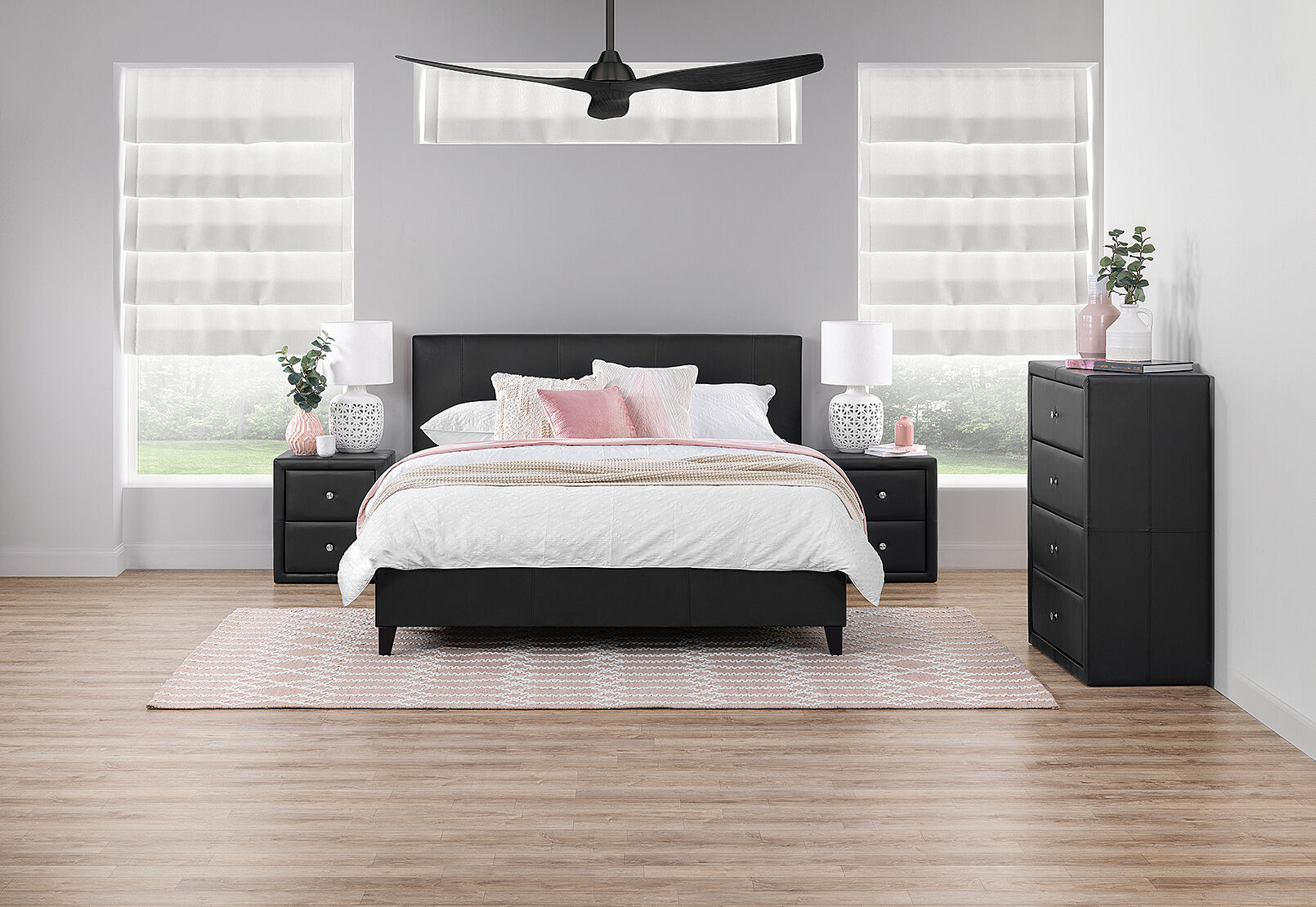 Pink: For a Splash of Colour
Add a splash of colour with a pink bed frame. Whether it's a bold and bright hue or a more muted, dusty pink, this playful colour has been making waves in the design world.
Combine soft 'Milennial Pink' with shades of orange and yellow for fun summery vibes.
Grey: When Neutral Works Best
For a softer neutral look, a grey bed frame is a great alternative to black.
A light grey bed frame looks particularly striking with Scandi décor and soft pastel tones, while a dark charcoal bed frame pops when paired with crisp white bedding.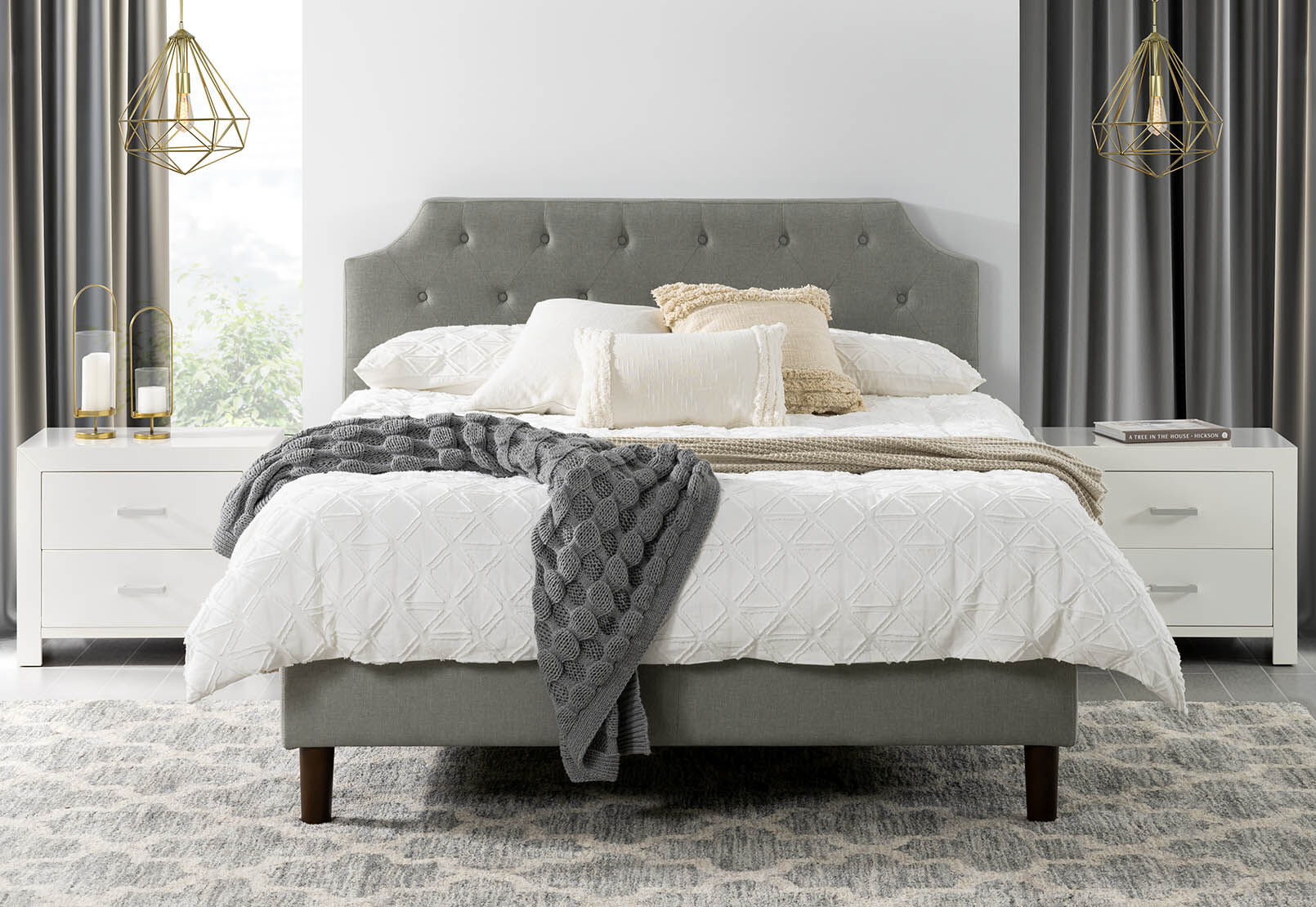 Rose Gold: The Luxe Choice
Another hot colour that doesn't seem to be stepping out of the spotlight, rose gold bed frames are an elegant and surprising addition to any bedroom.
Add rose gold accents, such as candles and vases, to create cohesion throughout the space.
White: Perfect for Everyone
Whether you choose a white metal bed frame, white wooden bed frame, or white leather bed frame, there's something dreamy about this calming colour.
A blank palette for you to express your style, white bed frames create a clean, fresh feel. This is the perfect foundation for a minimalist bedroom. Your imagination is the limit!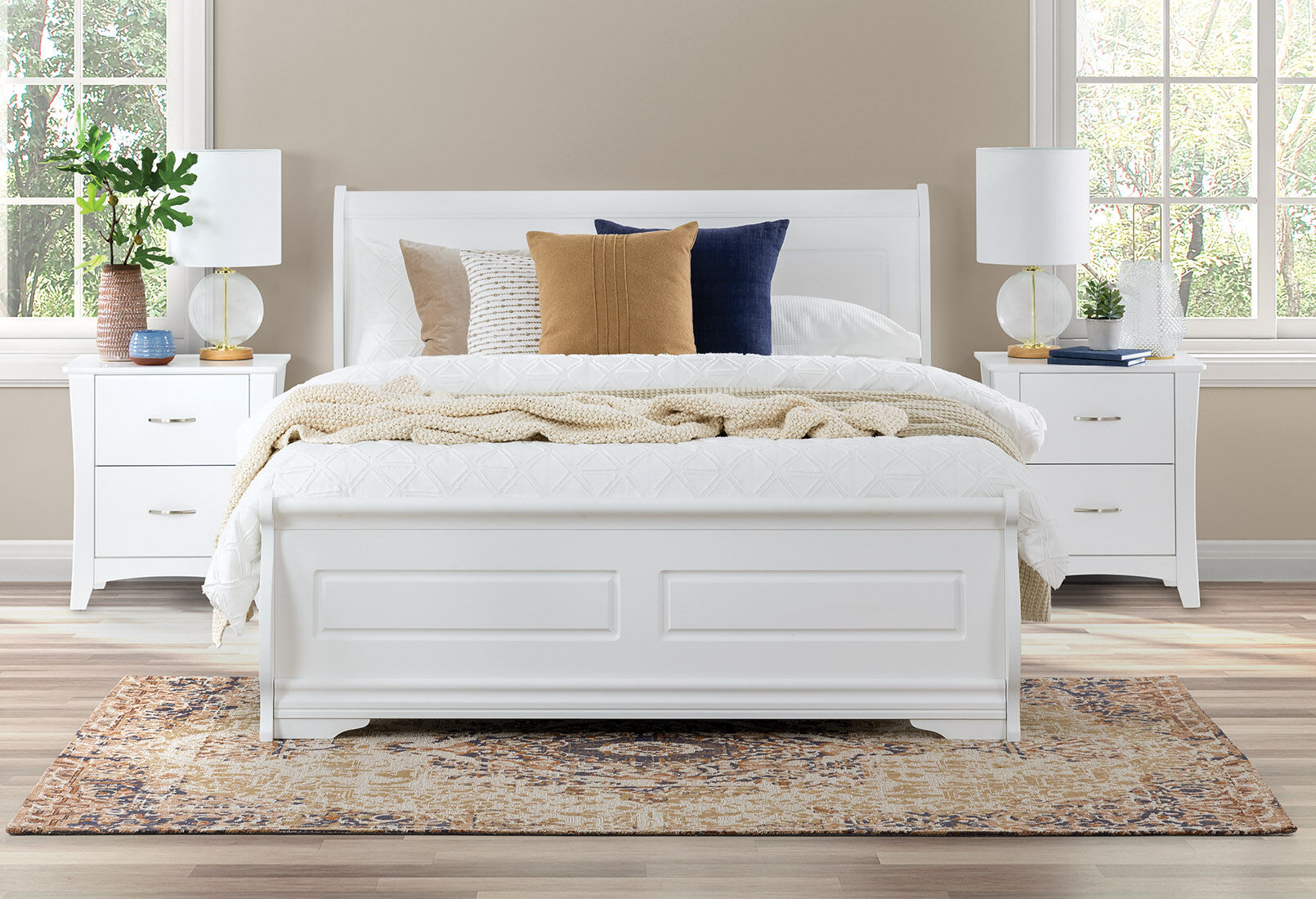 Silver: For a Bit of Glam
Silver bed frames are timeless and classic, adding a touch of understated glam. Decorate with textured bedding and fluffy cushions for a truly luxurious look.
Or, keep things simple and let your silver bed frame shine through.

Bed Materials
From traditional timber bed frames to funky metal bed frames, there are many materials to choose from when picking your new bed.
Leather Bed Frames
Nothing says lavish like a leather-look or leather bed frame. If you want to feel a sense of opulence upon entering your bedroom, a leather bed frame is the perfect pick.
Metal Bed Frames
Whether it's sleek and simple or industrial-chic, a metal bed frame creates a statement. Metal bed frames are becoming more common, with fun, bold colours gaining popularity.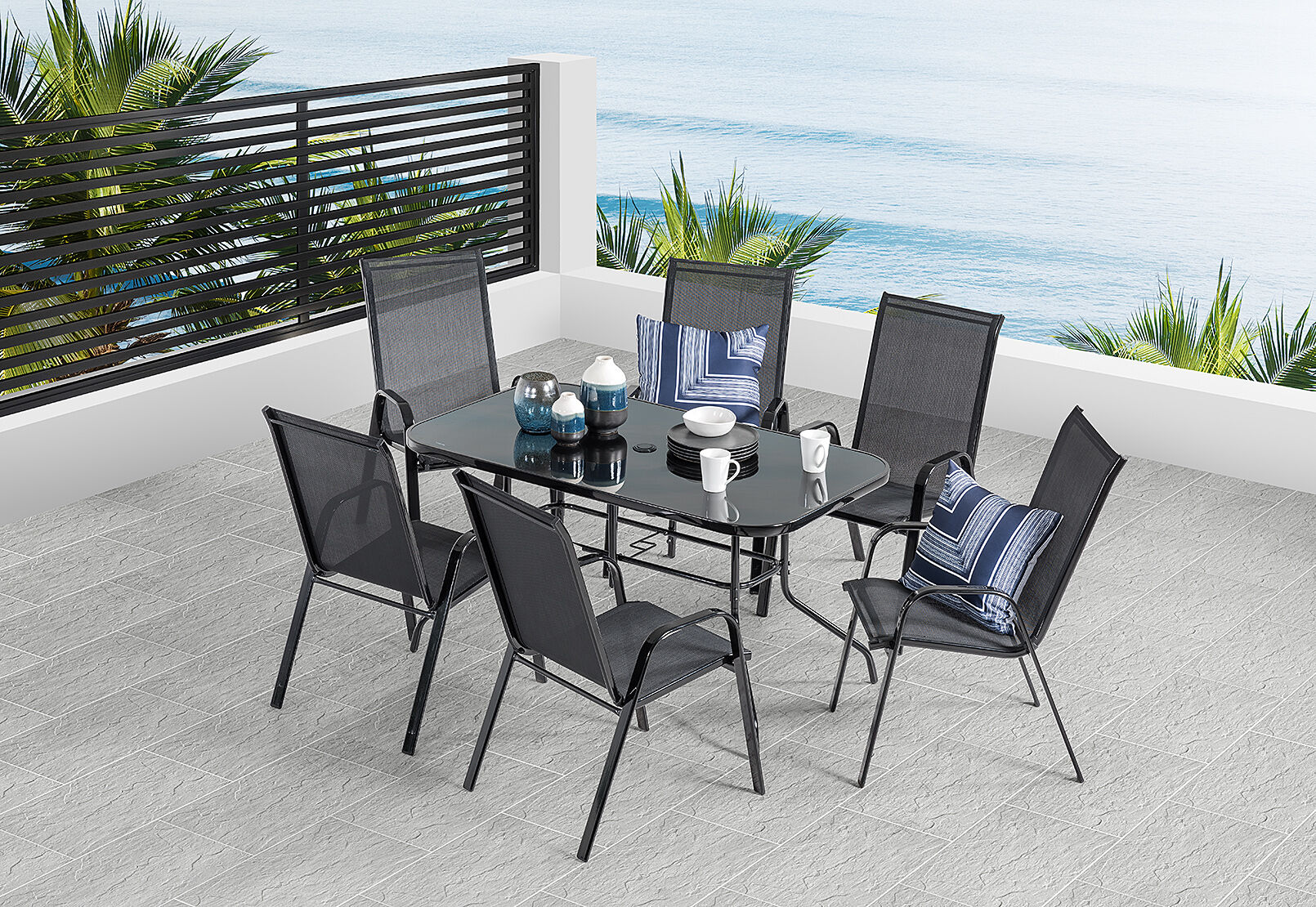 Upholstered Bed Frames
Available in a diverse range of colours, patterns, and prints, upholstered bed frames range from elegant and neutral to bold and quirky. They also reduce the chance of head injuries during your tossing and turning!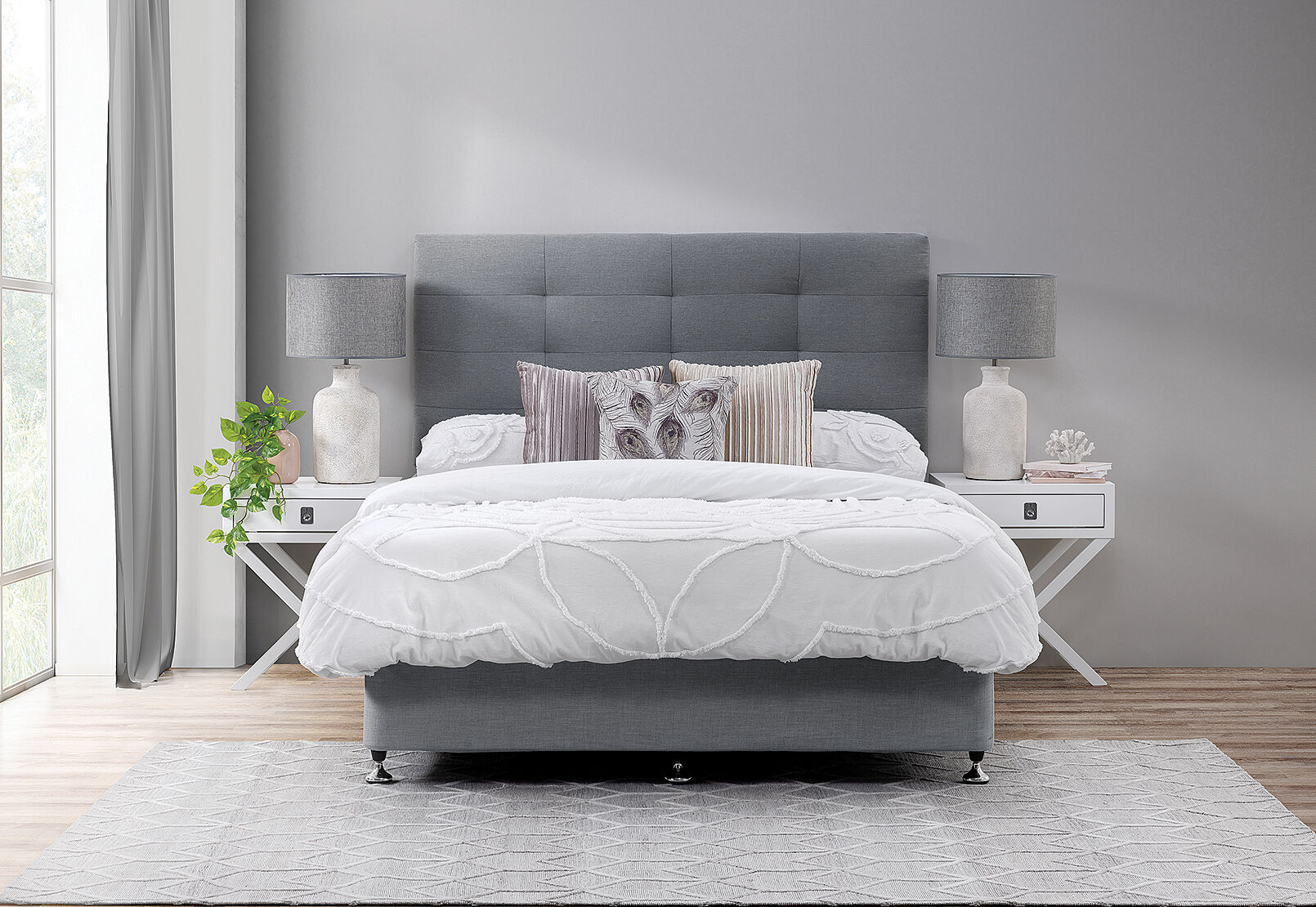 Wooden Bed Frames
For a cosy and comforting bedroom, you can't go past the charm of a wooden bed frame. Create beachside vibes with a lighter timber and blue bedding, or go for dark and moody with a deeper stain.
Now you've selected your perfect new bed, it's time for the fun part; decorating! Get inspired by our Master Bedroom Decorating tips.