The right bedding and manchester can transform any bedroom into a luxurious retreat. We spend a lot of time in bed, so it's important to choose the right mattress protector, sheets, quilt, and pillow to create a comfortable environment.
There are a few things to keep in mind when shopping for new bedding and manchester, such as:
What type of mattress protector or overlay you need
Which fabric of sheets best suits you
What kind of pillow best supports your sleeping position
Not sure where to start? This guide to bedding and manchester will help you create the sleeping space of your dreams in no time.
How to Choose the Right Sheets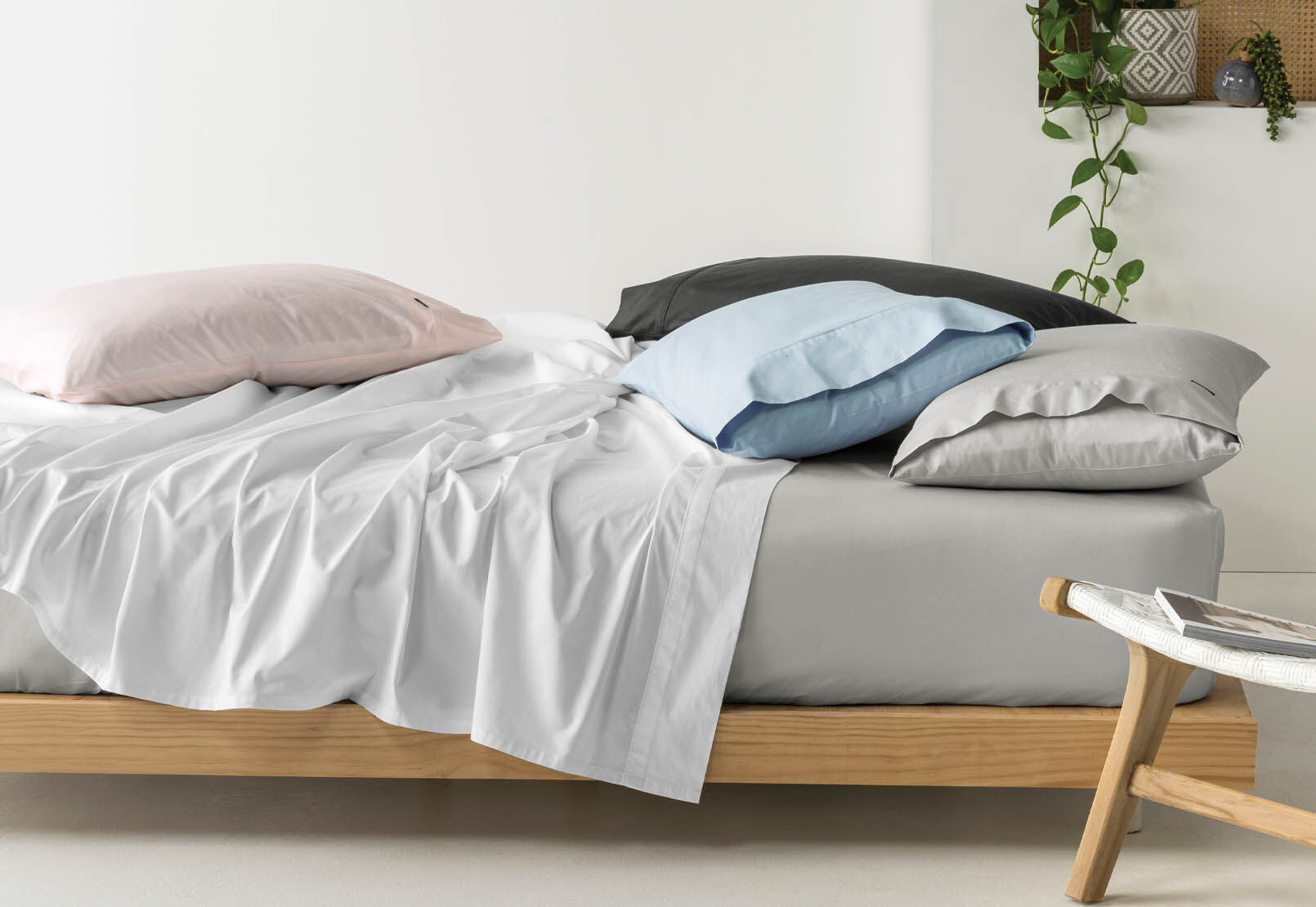 Nothing beats the feeling of quality linen. Investing in a dreamy set of sheets is a great first step to a more comfortable bed. But with so many different types of sheets to choose from, it can be overwhelming trying find the best fit for your needs and budget.
Does thread count really matter? What's the difference between Egyptian cotton and regular cotton? We answer these questions and more in our guide to buying bedsheets.
What does thread count mean?
A high thread count doesn't always mean better quality. Thread count measures the number of threads woven together in a square inch. A decent sheet's thread count can sit anywhere between 200 to 800, but you'll sometimes see sheets with a thread count of 1,000 and above.
A higher thread count generally indicates a denser, heavier fabric, but it isn't reserved just for luxury bedding. These days, the fabric of your sheets is a clearer indication of quality.
A high thread count isn't always an indication of better quality sheets.
Choosing the Right Fabric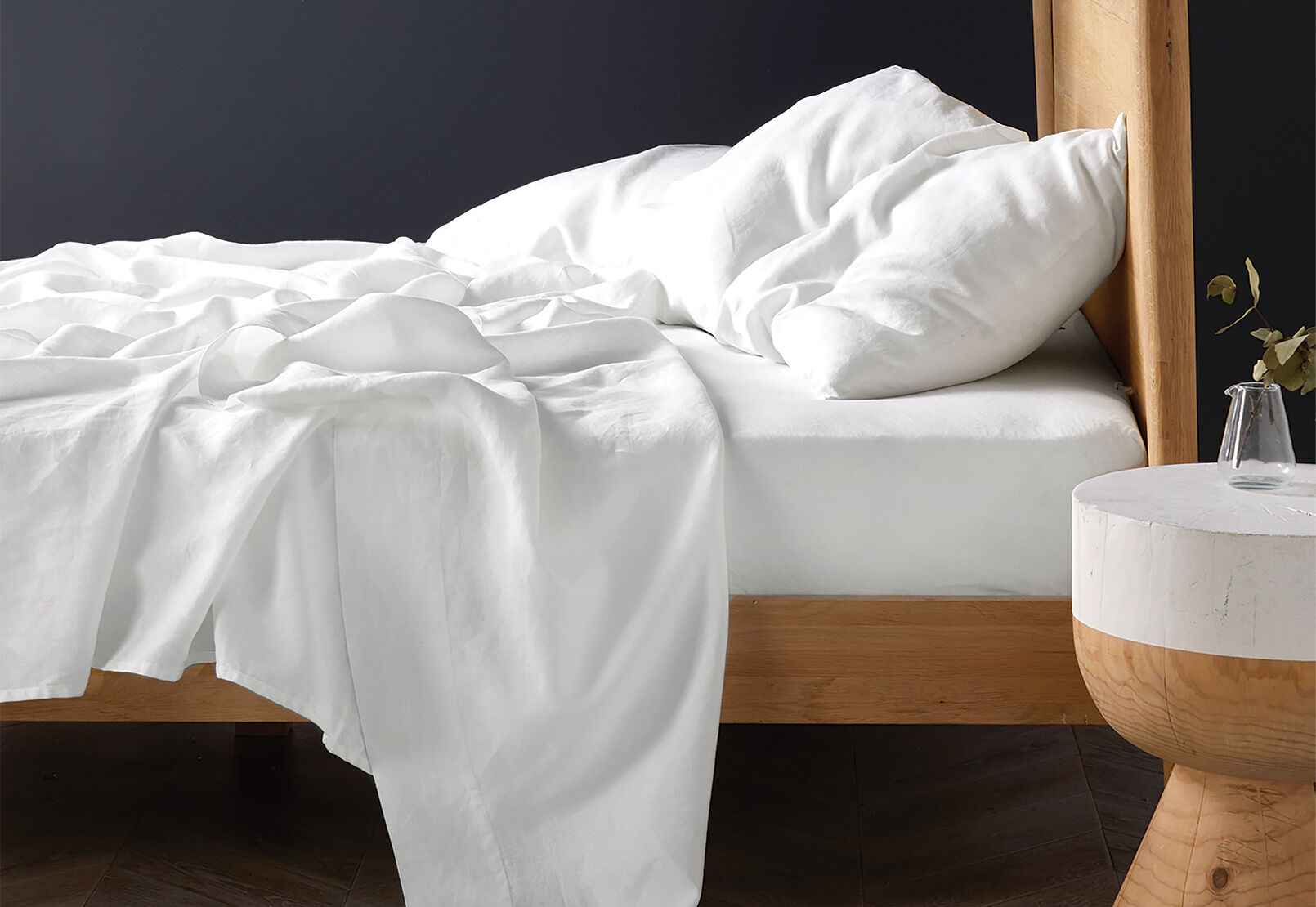 Scratchy sheets can be the difference between a decent night's sleep and a disturbed one. Because our bedsheets come into direct contact with our skin, they're usually one of the biggest contributing factors to a comfy bed. This is why it's important to choose sheets in a fabric that feels good to you.
Cotton
The original and most popular fabric for sheets, cotton is comfortable, durable, and breathable. You can find a good set of Quilts cover sets, or indulge yourself with some Egyptian cotton sheet sets.
100% Egyptian cotton sheets are the best quality sheets on the market (and also the most expensive). Thanks to their extra-long, thinner cotton fibres, Egyptian bedding has a higher thread count and irresistibly soft feel without compromising on durability. They should last you decades if you take proper care of them.
Bamboo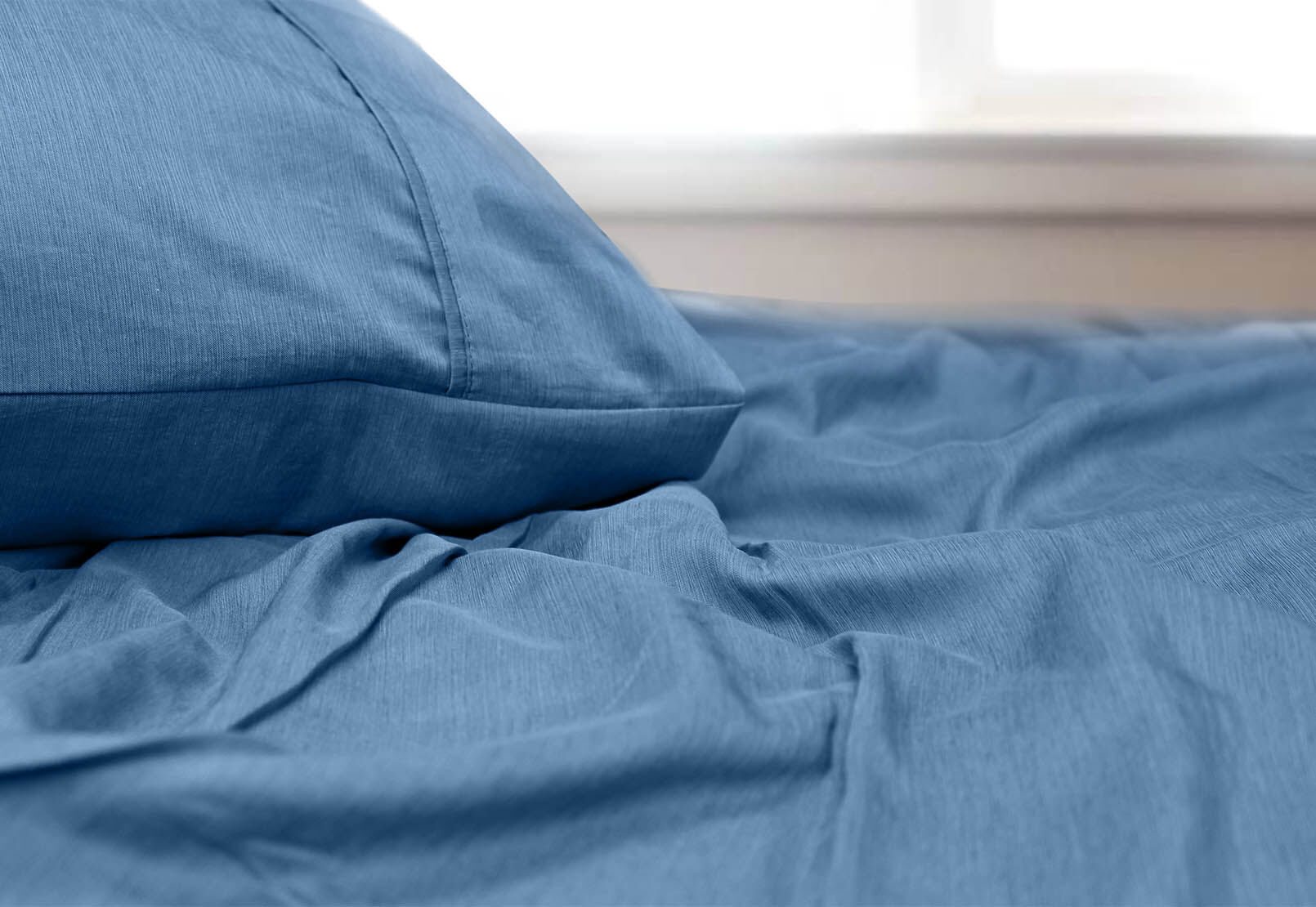 Bamboo sheets have hit the market in more recent years. These are normally a blend of bamboo and cotton, and are known for being extremely soft.
A sustainable material, bamboo sheets are a great option for people who are environmentally conscious. They're also naturally antimicrobial, making them ideal for people with dust mite allergies.
Satin
Sure, they look glamorous and feel silky smooth for a few minutes, but satin sheets generally don't offer much breathability, and can be uncomfortable for those prone to sweating in their sleep.
Static cling can also be an issue, and you might find yourself suffering from electroshocks every time you touch metal around the home!
Treat yourself to some flannel sheets in the colder months. Flannel is usually made of 100% cotton, and has a napped finish to create a warm and fuzzy feel that holds in body heat.
Choosing the Right Weave
Think finding the perfect bedsheets stops at choosing the right fabric? Think again! The way sheets are woven has a pretty big effect on how they feel, so it's important to choose a weave that suits your preferences.
Percale
This plain-weave fabric is closely woven and lightweight, giving you a smooth and crisp feel.
Sateen
Sateen weaves have more vertical threads than horizontal, giving them a super soft feel. However, this type of weave can make sheets less durable.
Microfibre
This tight, thick weave produces a soft feel that doesn't wrinkle easily (because who has time to iron their sheets?). Microfibre weave sheets can also be resistant to water and allergens.
How to Choose the Right Mattress Protector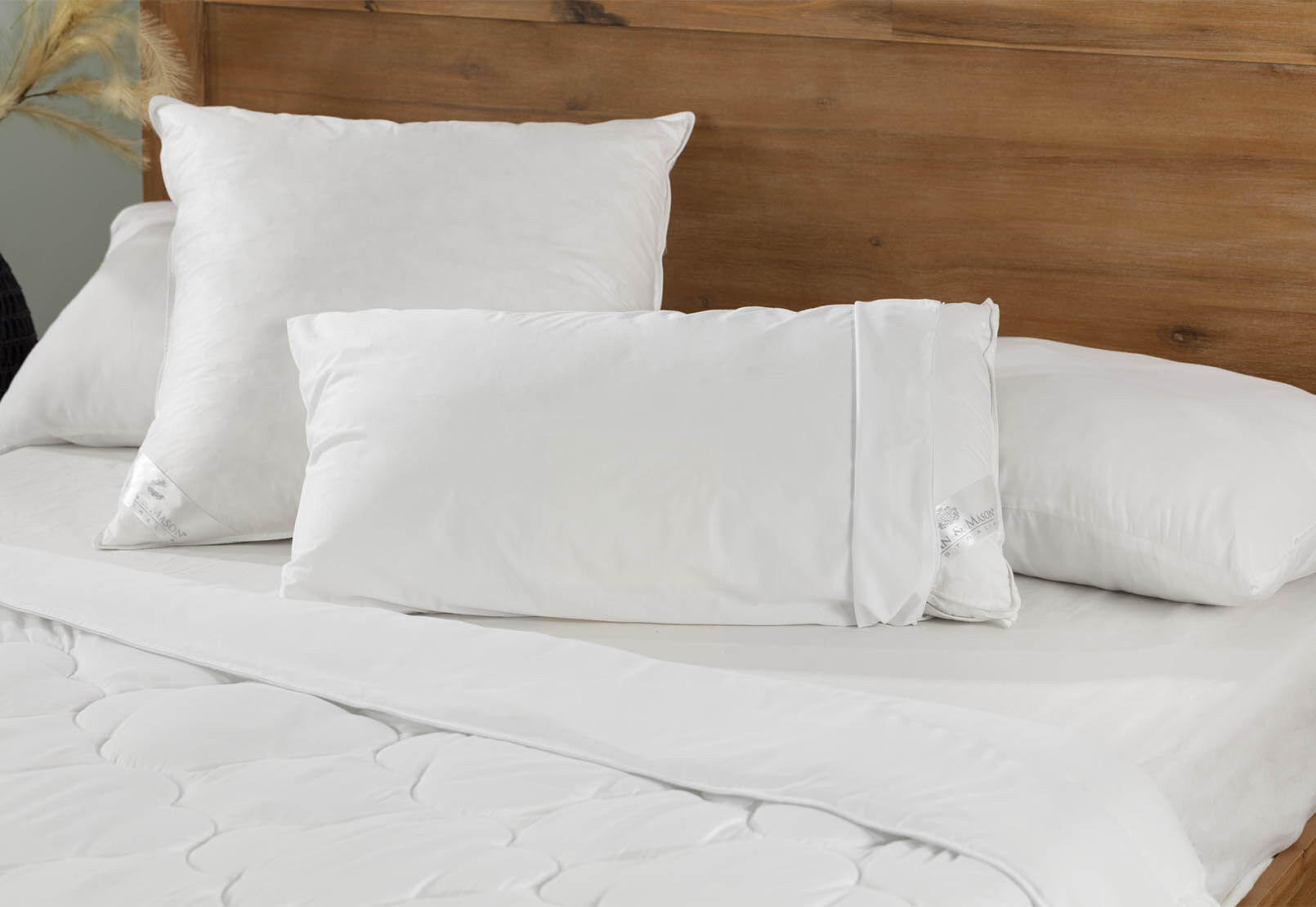 So, you've spent more time testing mattresses than Goldilocks, and you've found the perfect one. But have you considered how you're going to keep it in top condition?
Mattress protectors or overlays help prolong the life of your mattress by:
Protecting it against liquids and stains
Preventing wear and tear
Protecting against dust mites.
They can also help enhance the support and comfort of your mattress. Things to look for in a mattress protector include:
Size and fit – Choose the right size protector or overlay for your mattress. Whether it's fitted, zippered, or has elastic straps, it should fit snugly and securely against your mattress and not move.
Comfort – Some mattress protectors offer more padding than others, so if you're looking for extra cushioning on your firm mattress, a padded mattress protector can provide the comfort you need.
Washability – Whether it's able to be machine washed or easily wiped down, having an easy-to-clean mattress protector is a huge convenience.
Your individual needs – There are mattress protectors specifically made for people with allergies and asthma, to prevent bed bugs and dust mites, or to block moisture from reaching the mattress. Consider your needs before hitting the shops.
Some people confuse mattress protectors and mattress toppers. Mattress toppers are great for firm mattresses and additional back support, but generally don't protect the mattress from stains or dust mites.
How to Choose the Right Quilt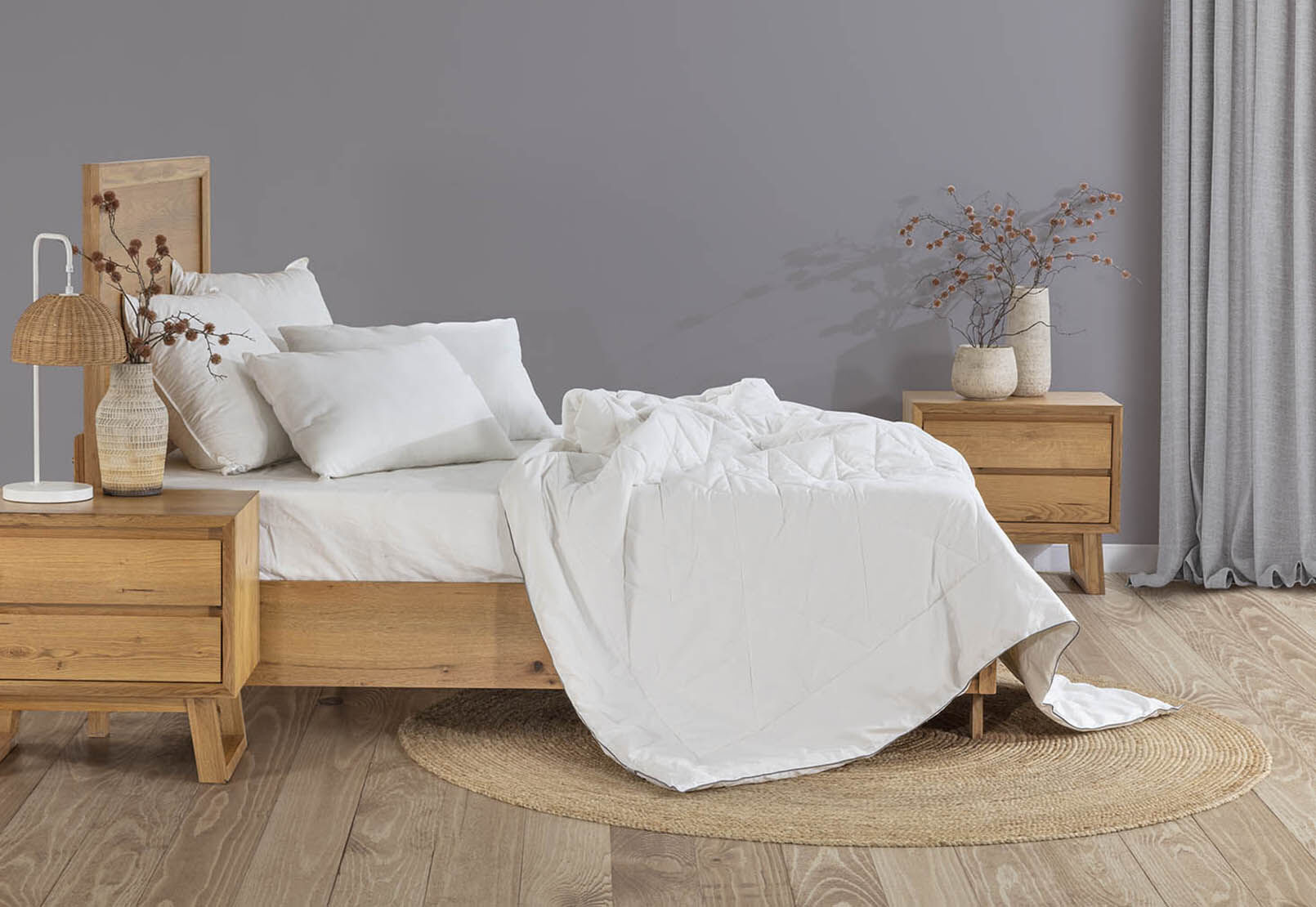 No bed is complete without the perfect quilt or doona. When the cooler months come around, the right quilt makes all the difference as the temperature drops. From the filling to the tog rating and weight, there are a few features to keep in mind when choosing a new quilt.
Choosing the Right Filling
Are you a hot or cold sleeper? Do you prefer something heavy or light? The filling material of your quilt will depend on your personal preferences.
Synthetic Polyester
Ideal for people with asthma and allergies, synthetic polyester quilts are hypoallergenic and generally anti-bacterial. They're affordable and super easy to clean.
Feather and Down
Feather and down quilts are lightweight, warm, and breathable. They're easy to wash and dry clean, and are known to last decades.
Cotton
A more lightweight option, cotton quilts are soft, comfortable, and non-allergenic. They also draw away moisture, making them perfect for sweaty sleepers.
Wool
This natural insulator absorbs moisture to avoid that clammy feeling, while working as a great insulator in the cooler months. It's also non-flammable and environmentally friendly.
What is a Tog Rating?
Another important factor to consider when shopping for a quilt is the tog rating. A tog rating measures the thermal resistance of a quilt to determine the level of insulation and warmth it can provide.
The higher the tog, the warmer you'll be come wintertime. In general, 4.5 tog quilts are considered to be lighter and cooler, and 12-13.5 are higher and more suitable for really cold weather.
In Australia, companies generally measure quilts by weight instead of togs. 250GSM quilts are lighter and more summer-appropriate, while heavy winter quilts are approximately 760GSM.
How to Choose the Right Pillow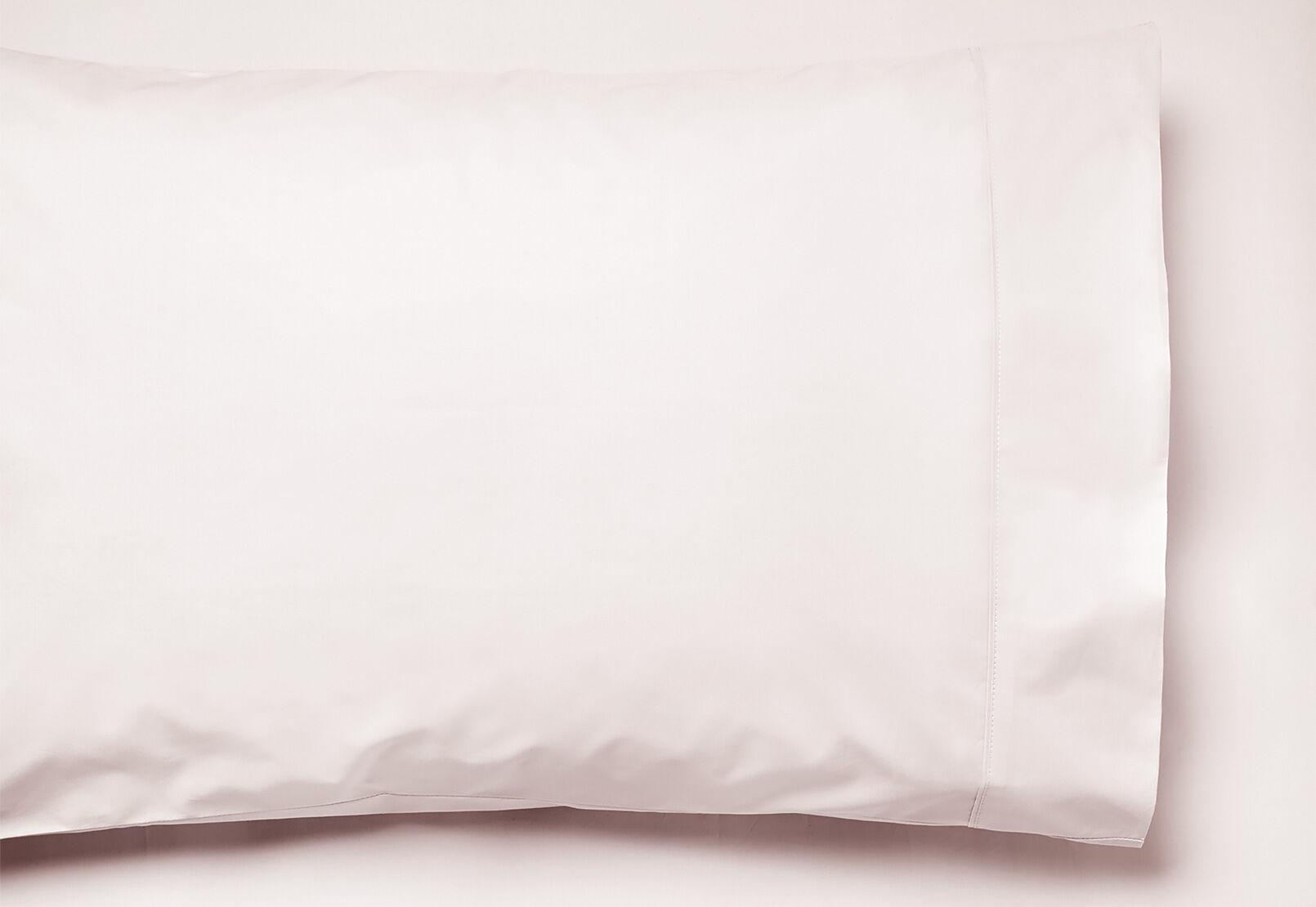 If you've ever slept on an uncomfortable pillow, you'll know how much it impacts the quality of your sleep. Never lose a wink by choosing the perfect pillow.
Consider Your Favourite Sleeping Position
How you sleep should help determine the type of pillow that will best support your body. For example:
Side sleepers will generally need a thick, firm pillow to support the neck.
Stomach sleepers will generally need a soft, flat pillow to keep the neck in line with the spine.
Back sleepers will generally need a pillow that's somewhere in the middle to support the neck and keep the head at a comfortable level.
Choosing the Right Pillow Filling
The comfort and support of your pillow will depend largely on the filling type. The three main types of pillow fillings are feather and down, memory foam, and polyester foam.
Feather and Down
Down pillows are light and soft, while feather pillows are slightly harder and can pose the risk being poked by a quill. Feather and down pillows are both breathable and can last up to 10 years.
Memory Foam
Memory foam contours to your head, distributing your weight evenly to support your neck. This makes it a great solution for people with spine problems.
Polyester Foam
A more affordable option, polyester foam pillows provide good support and hold their shape pretty well, but generally need to be replaced the most often.
Transform your bedroom into a dreamy sanctuary with the range of affordable Bedding Accessories from Amart Furniture.