With a new school year bringing bigger ideas to growing minds, making the right study and learning spaces for your kids is an important thing to consider. Separate spaces for work and creation is important for both adults and kids, and they can give your home a lot practical charm.
Whether you want a bright space to spark creative thoughts, or a cooler area for quiet study, we have the right option for you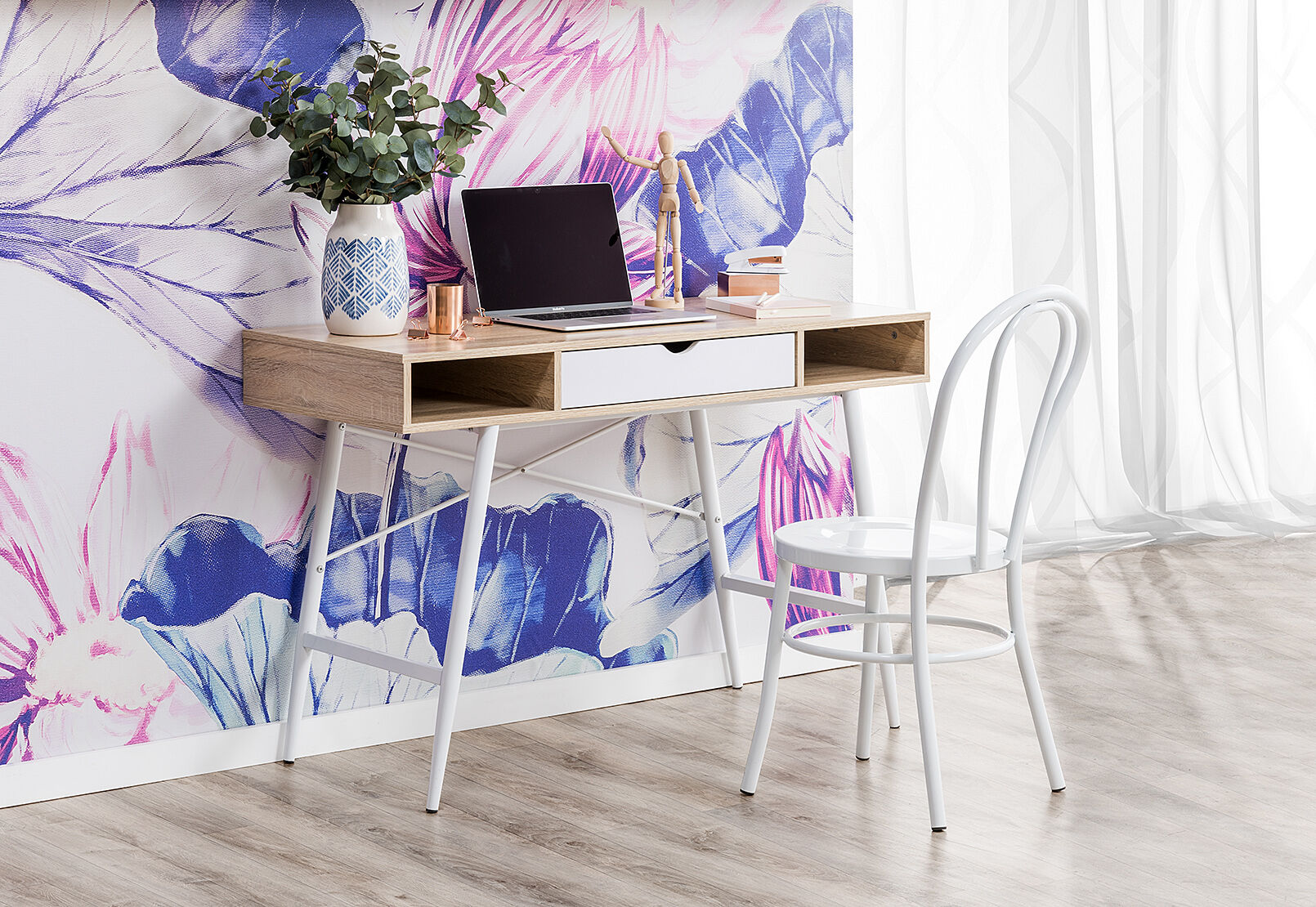 The name:
Study Splash
The feel:
Fun, inspiring, collaborative.
The look:
A simple styled theme that acts as a canvas for a bright and energetic colour palette.
You'll love this look if:
You want to inspire creativity
You have more than one kid studying together
You want an area that jumps out in your home.
You want a kids study space with modern charm
You need a study space that suits the rest of your home
You want a timeless look that your kids won't grow out of.
You love the outdoors
You want to host a relaxing study area
You cherish classic styles.
Fun colours swim together in this look to create a lively and open area. If you want a study space for your kids that splashes life into your home, this is the perfect idea for you. Follow these steps to enjoy it in your own home:
Start off with the DANA round table, with a shape perfect for creating art and writing homework. The white top and simple oak coloured legs are modern and humble. This is the base for your colour-splash room.
Let the colours start from the ground with a fun rug and cushions. The LENNOX shaggy rug comes in a couple bright colours and, along with a Toucan cushion, is a comfortable option for working on the ground.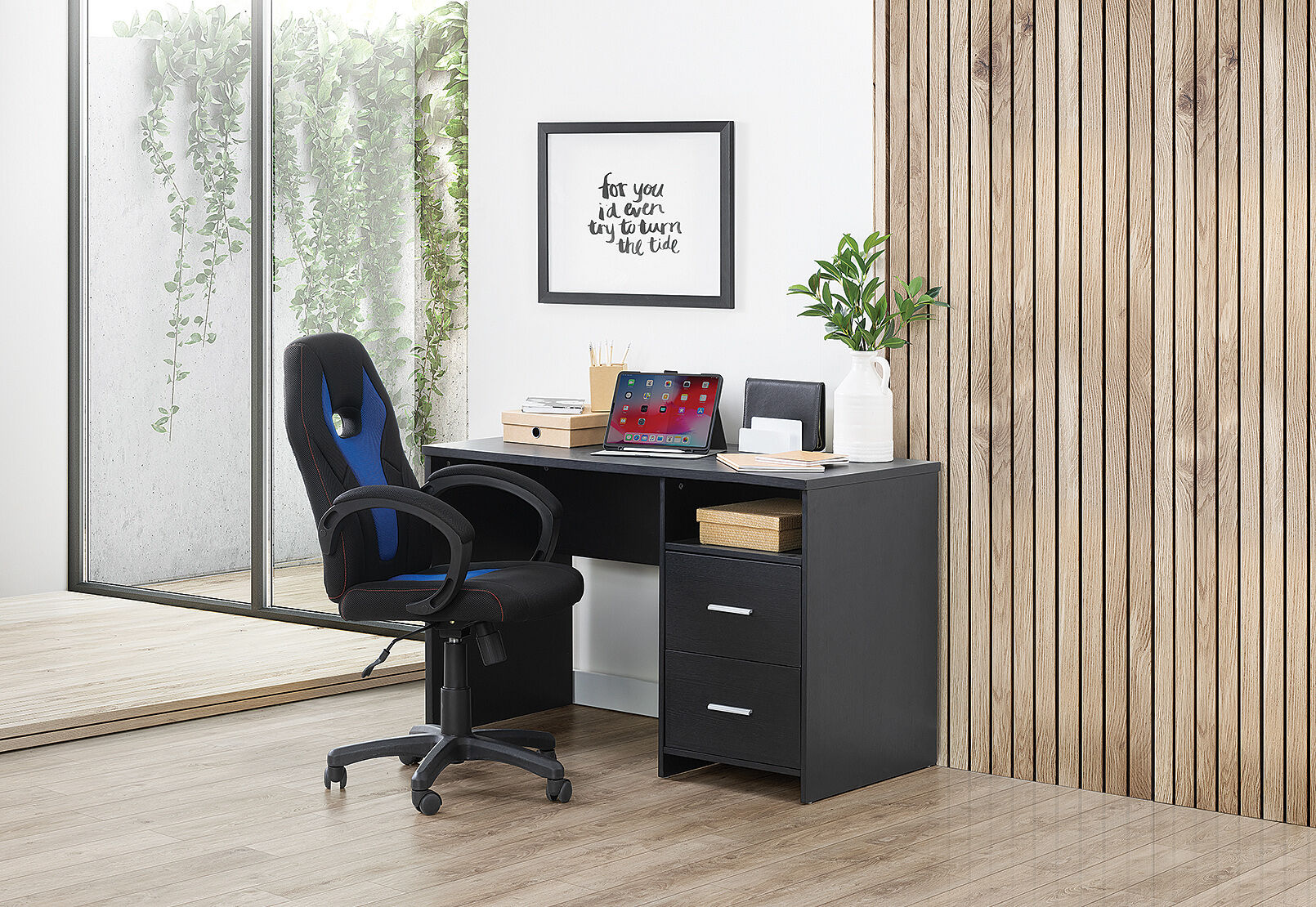 The name:
Midnight Noir
The feel:
Charming, elegant, smooth.
The look:
A modern style accompanied by dark, mature colours.
You'll love this look if:
Bring sleek styles together with this modern look for your kid's study. The blacks and greys make for an inviting workspace that looks great anywhere in the house. Complete this look by following these steps:
Bring an old-fashioned maturity into the mix with classic accessories. Hanging up the Orson wall clock is the perfect way to start this. Its timeless features are sophisticated and serve an important role when timing homework.
Illuminate the shadow themed furniture with a soft lamp. The DAKOTA table lamp provides a warm light that brings the shape of the whole set together and creates an alluring space.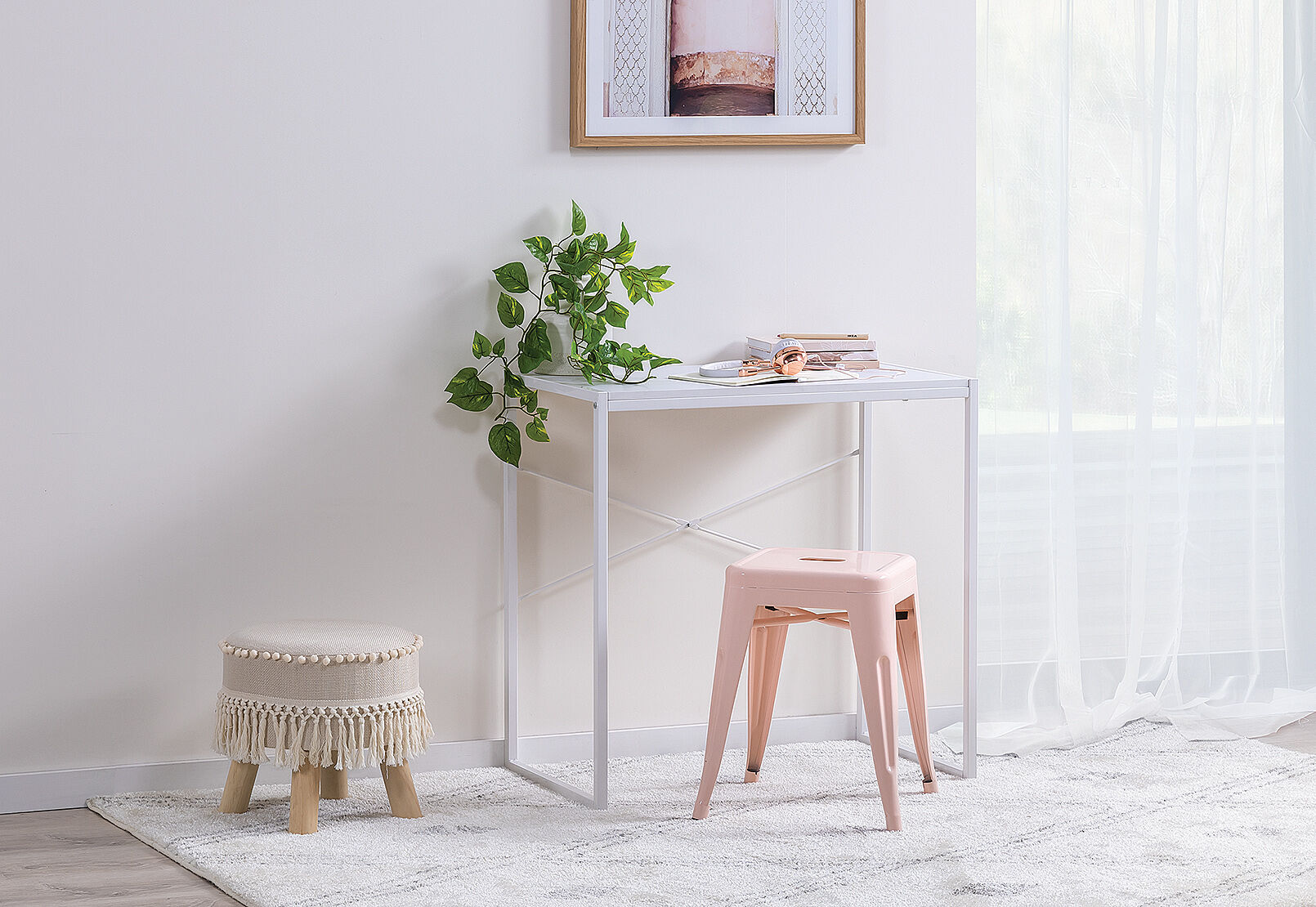 The name:
Beachy Brains
The feel:
Breezy, bright, homely.
The look:
Classic Australian style mixed with summer vibes and colours.
You'll love this look if:
Bring the outdoor feeling inside and into your kids study space. This beach theme eminates the feeling of a relaxed summer's day while emerging with its own elegance, giving genuine character to any room. You can get make this study area with these steps:
The desk will be the foundation of your child's learning, so it needs to be practical and efficient. The Manhatten desk stands tall and beautiful, like an old Queenslander home, and provides optimal desk storage.
Let the colour of the tide on a cool morning rise into the study space with the rug. The ice-blue and the vibrant texture emanate the life of the ocean, calming any room for focused study.
Next you'll want to place a few accessories. The Fan Palm is the perfect way to have a complementing natural colour in the mix. Then, to add your own personality, place around some bright decorations.
Put together the dream study space for your children with our latest kids desk and study furniture ranges. Shop these styles below or visit your local Amart Furniture store to find your favourite look in person.