We are loving the rattan furniture trend right now. It brings a beautiful coastal and airy feel to your home as well as those much loved boho vibes!
Rattan itself is nothing new. In fact it has been used for centuries to construct furniture, handicrafts and building materials, and comes from palm plants. However it's now made a huge comeback with the coastal and boho trend becoming more popular over the years.

Rattan décor and furniture is versatile and can work both indoors and outdoors and goes with almost any design style. It's natural material look brings a sense of warmth to the home and is easy to decorate. If you're wanting introduce rattan into your home, your outdoor space is the perfect spot!
Rattan outdoor furniture comes in all different shapes and sizes. Lounge Suites, dining suites, hanging chairs… they all go perfectly on any patio, garden area or deck!

Lounge Suites
Rattan lounge suites are perfect for any outdoor space. They are stylish settings that bring an open and airy feel - which makes them perfect for small spaces! They're perfect for smaller spaces! They are great for entertaining outside but also perfect for lounging around, reading your favourite book on a Sunday afternoon.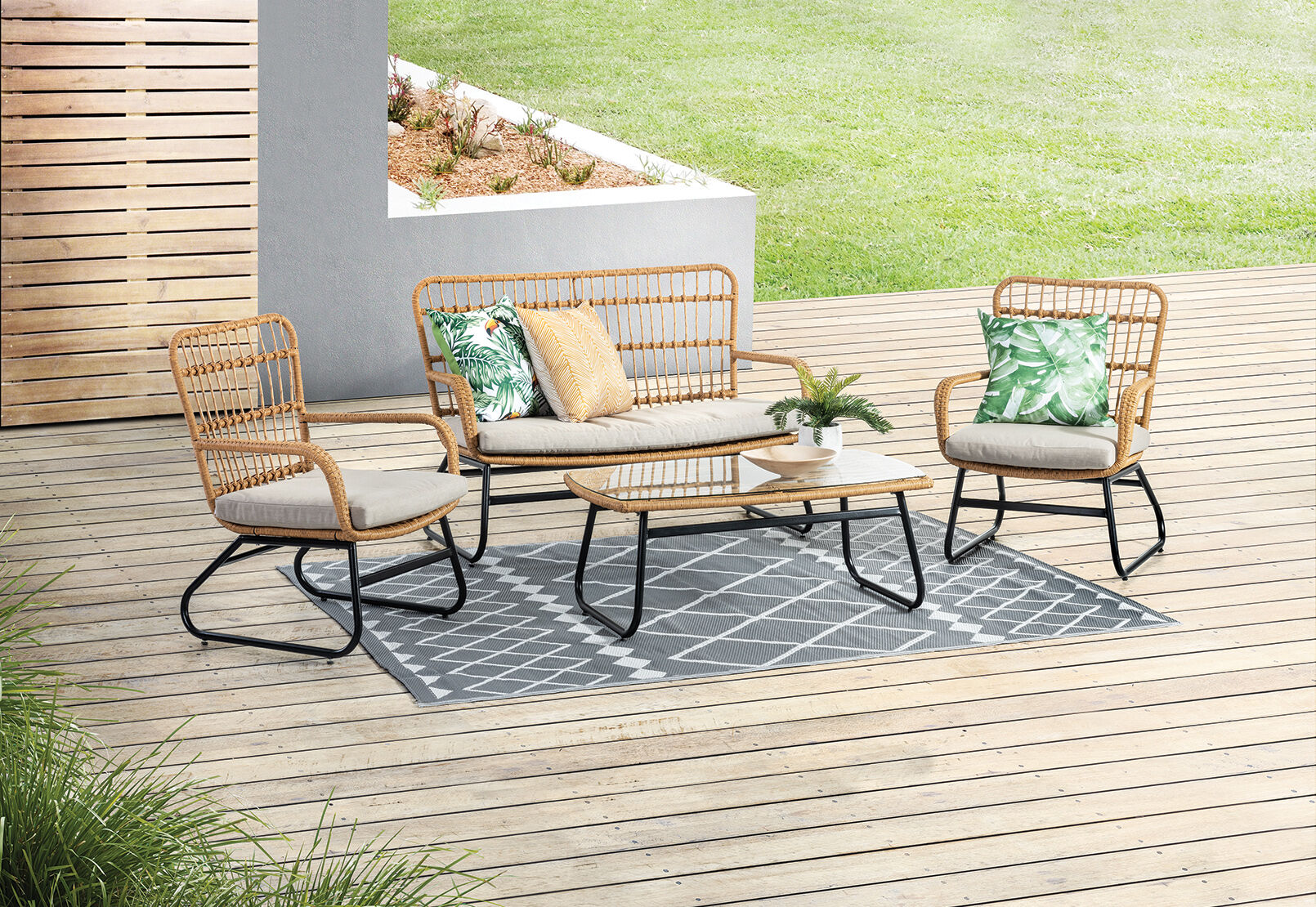 Dining Furniture

Rattan dining furniture is a fun and stylish way to dine! It brings a coastal feel to your dining space or outdoor area. It's easy to clean so also perfect for kids!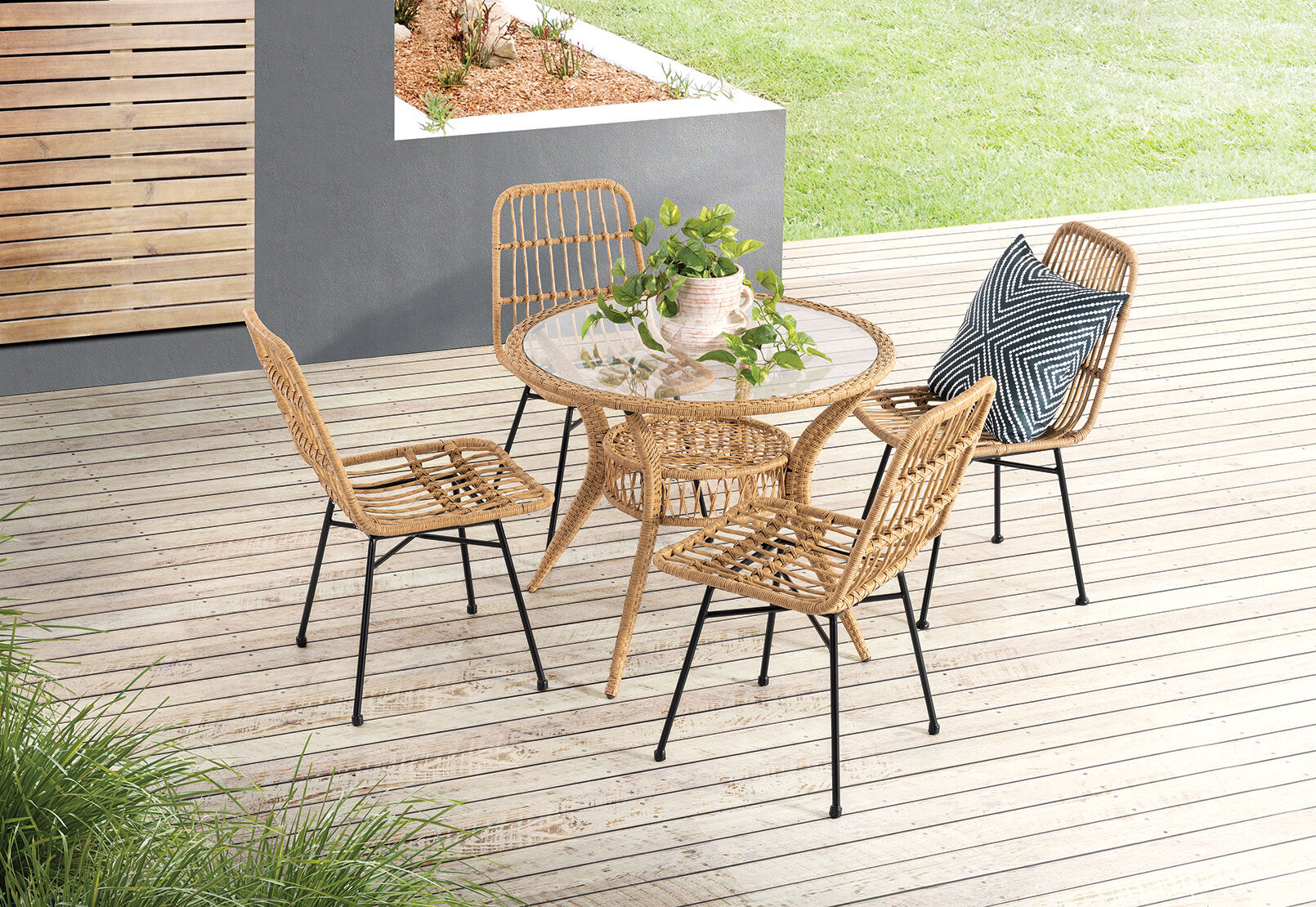 Hanging Chairs

After a long and stressful day, imagine swinging around in a beautiful rattan hanging chair. A hanging chair will be the perfect addition to your outdoor space. It's great if you have a space that needs filling… or if you want a feature on your patio or deck! But most importantly, it will be the perfect space to chill out, soak up some sun or read your favourite book with a cup of coffee on your Sunday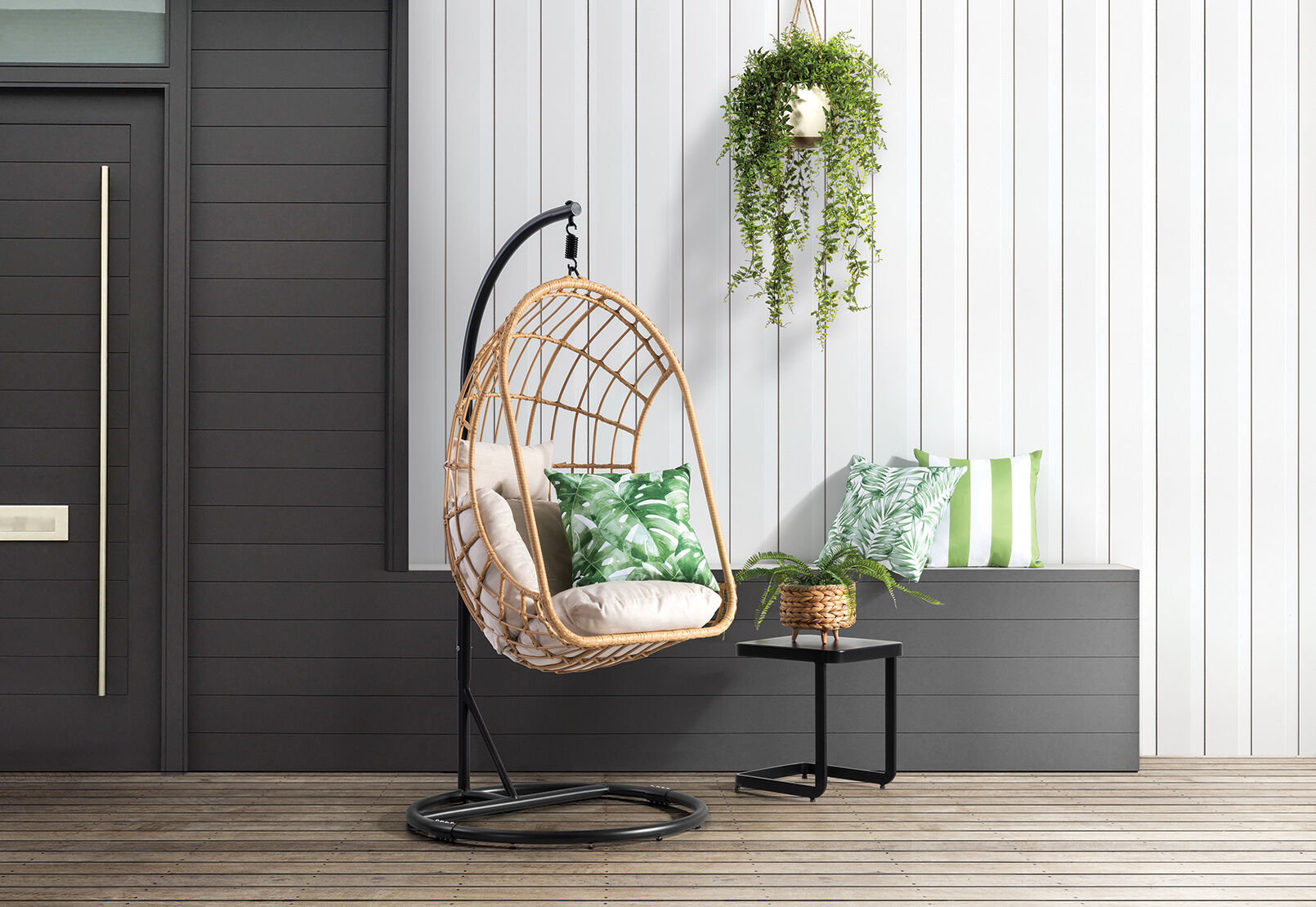 It's safe to say, a beautiful piece of Rattan Furniture will go perfectly in almost any outdoor space!