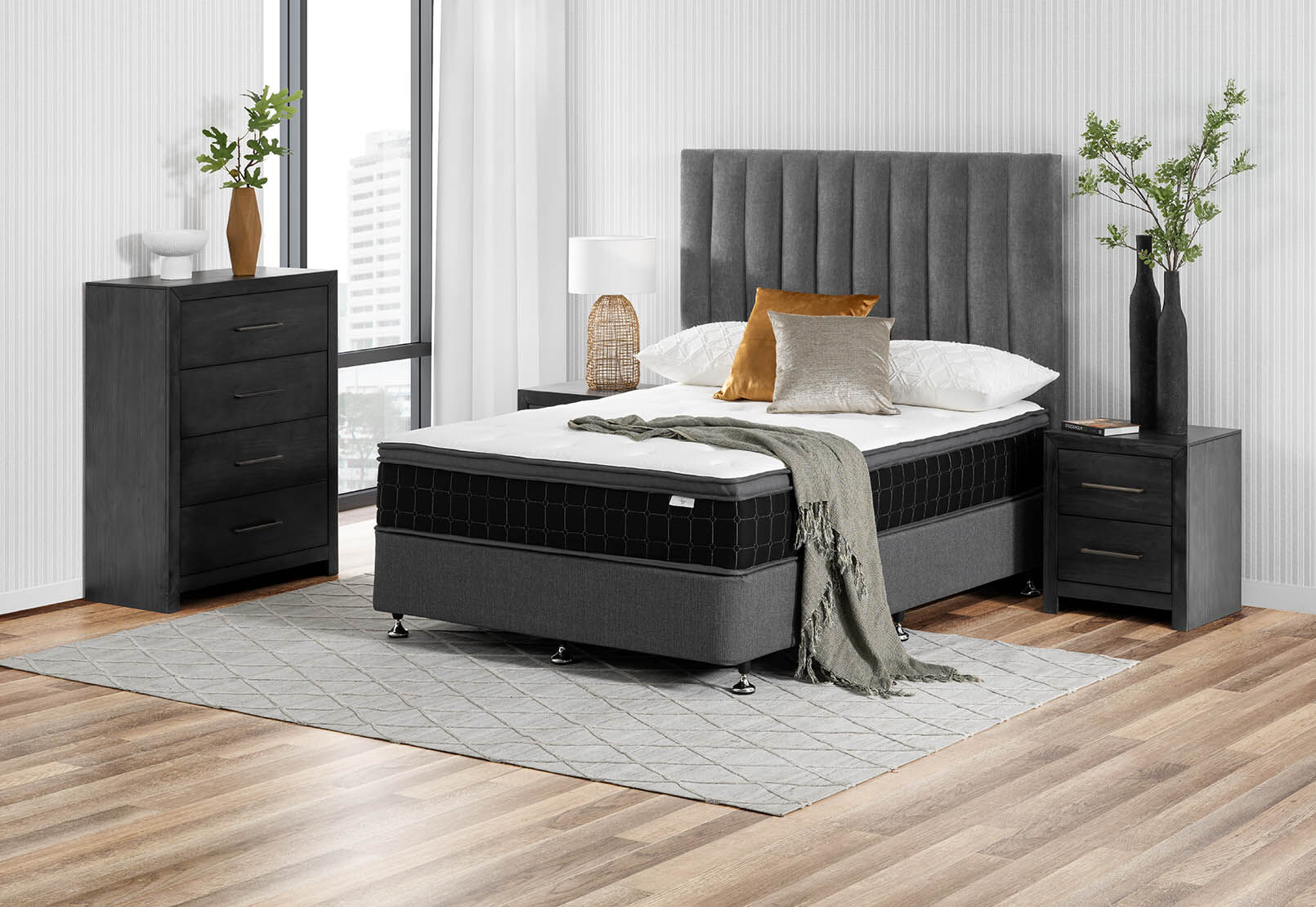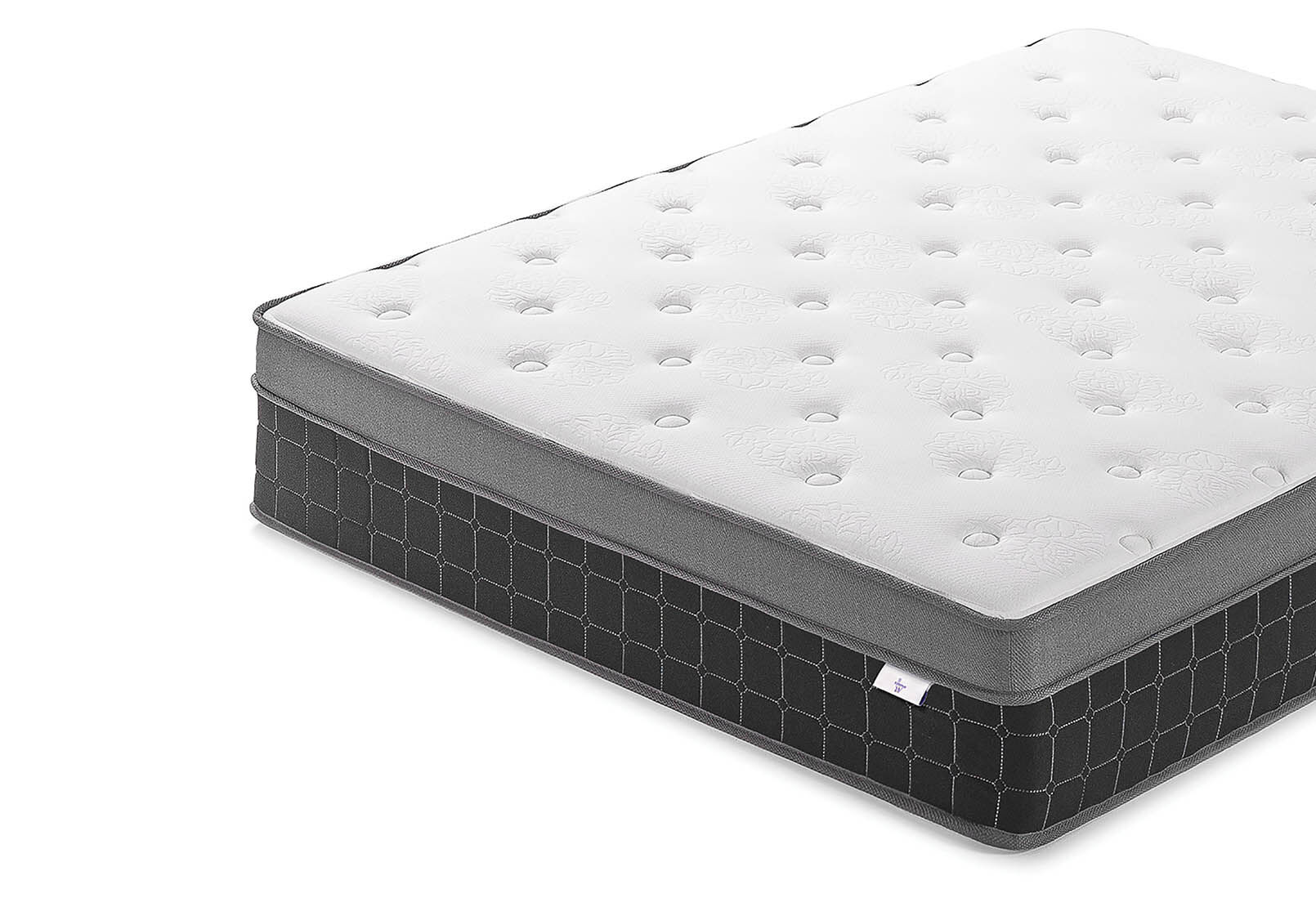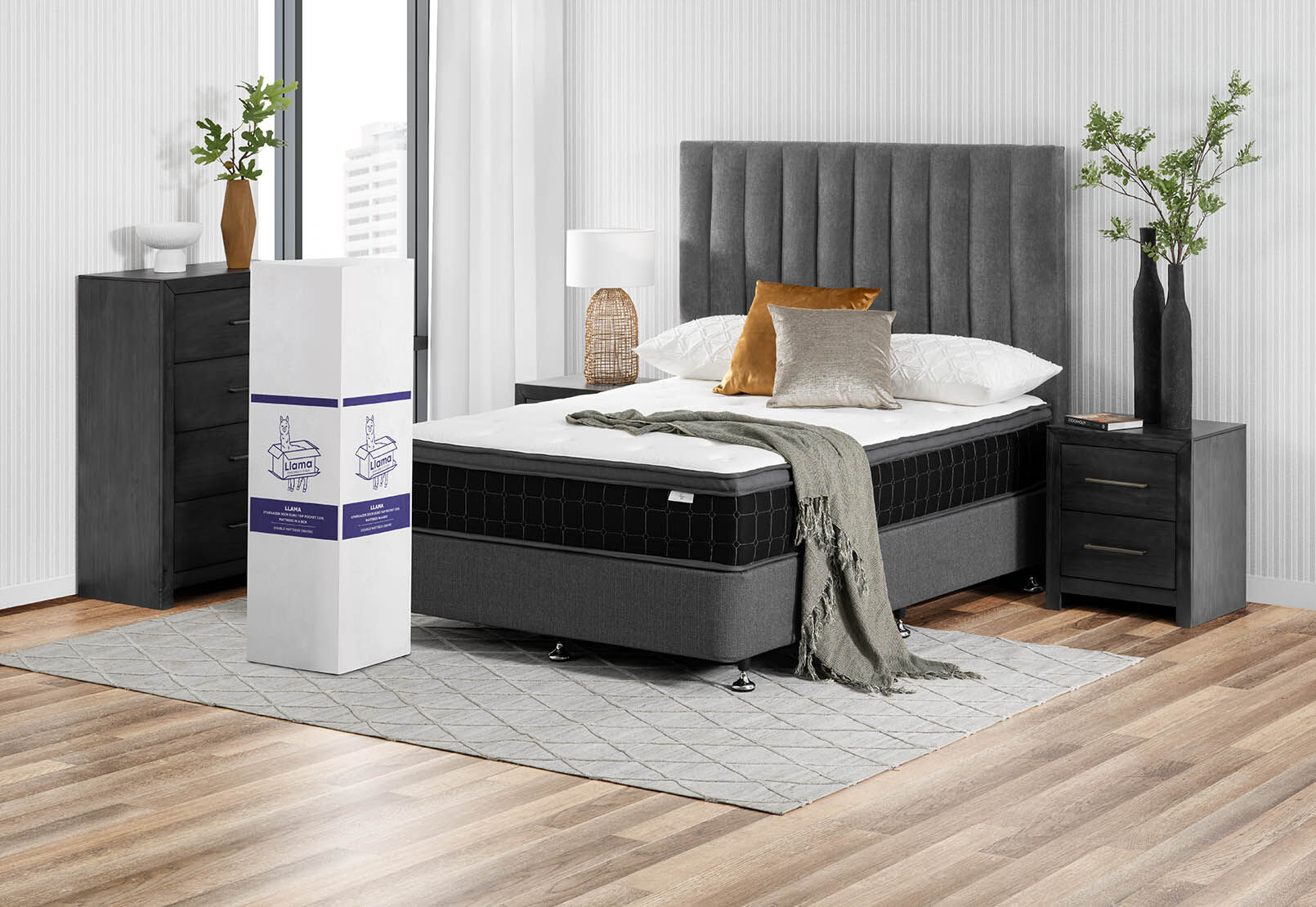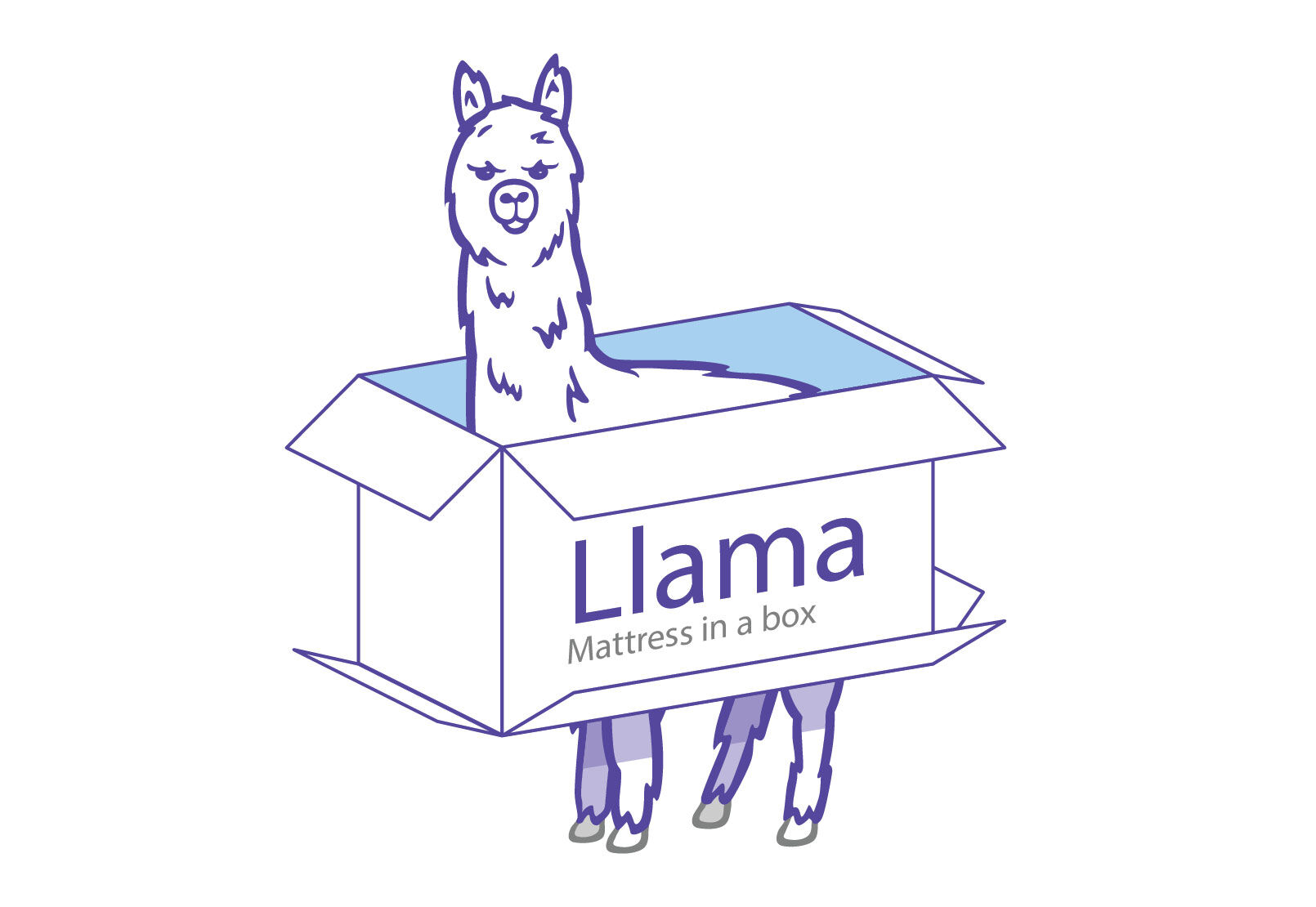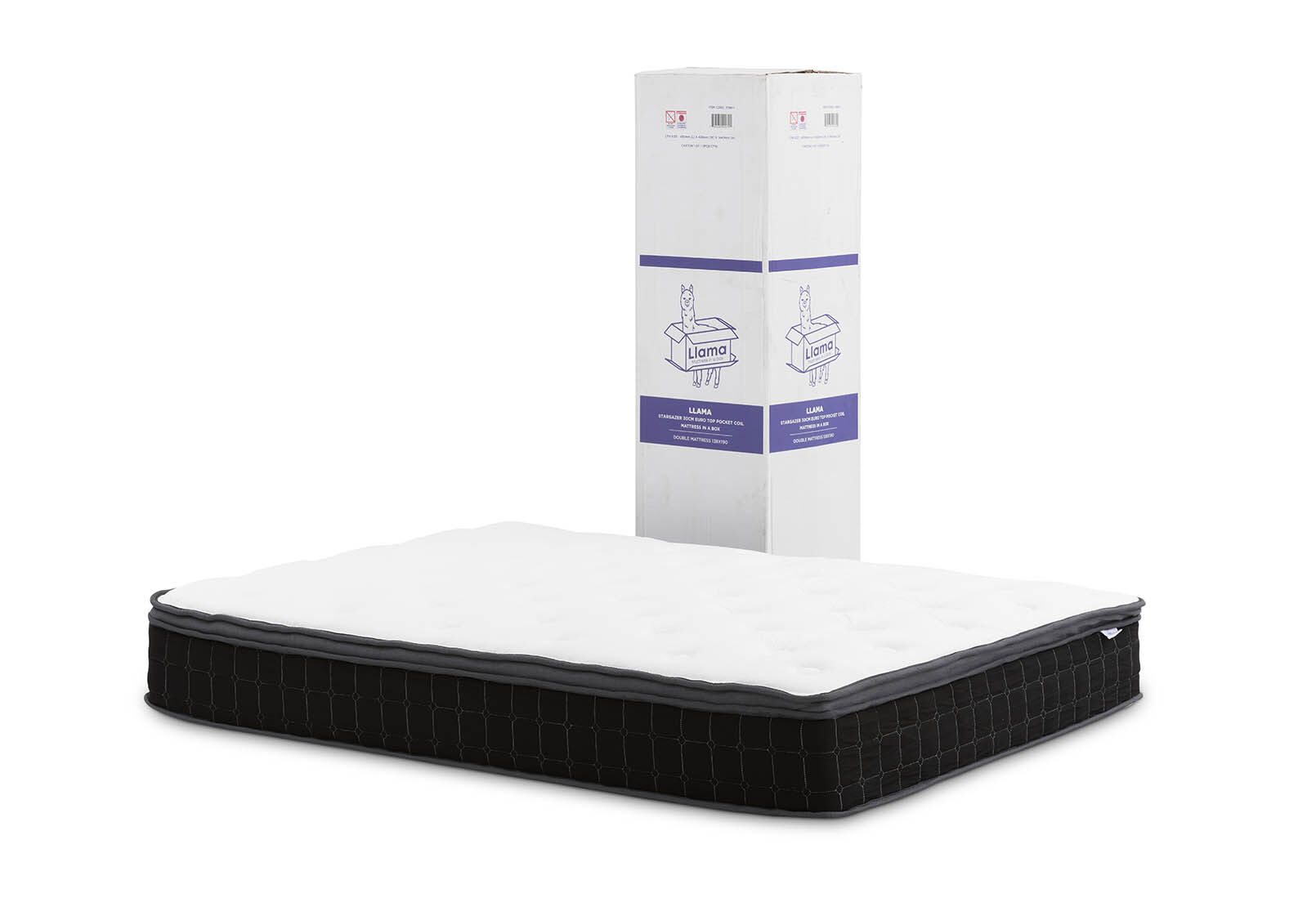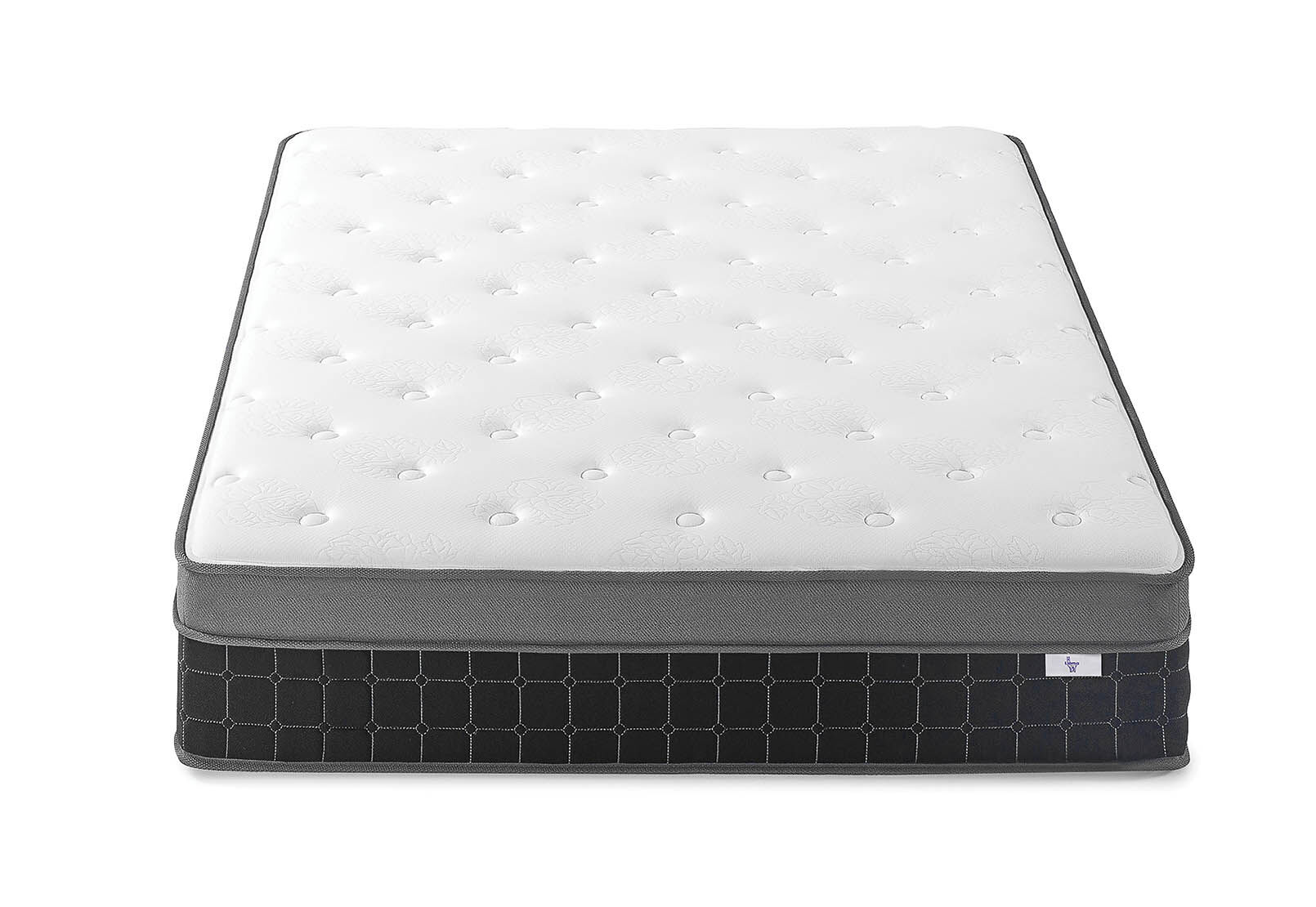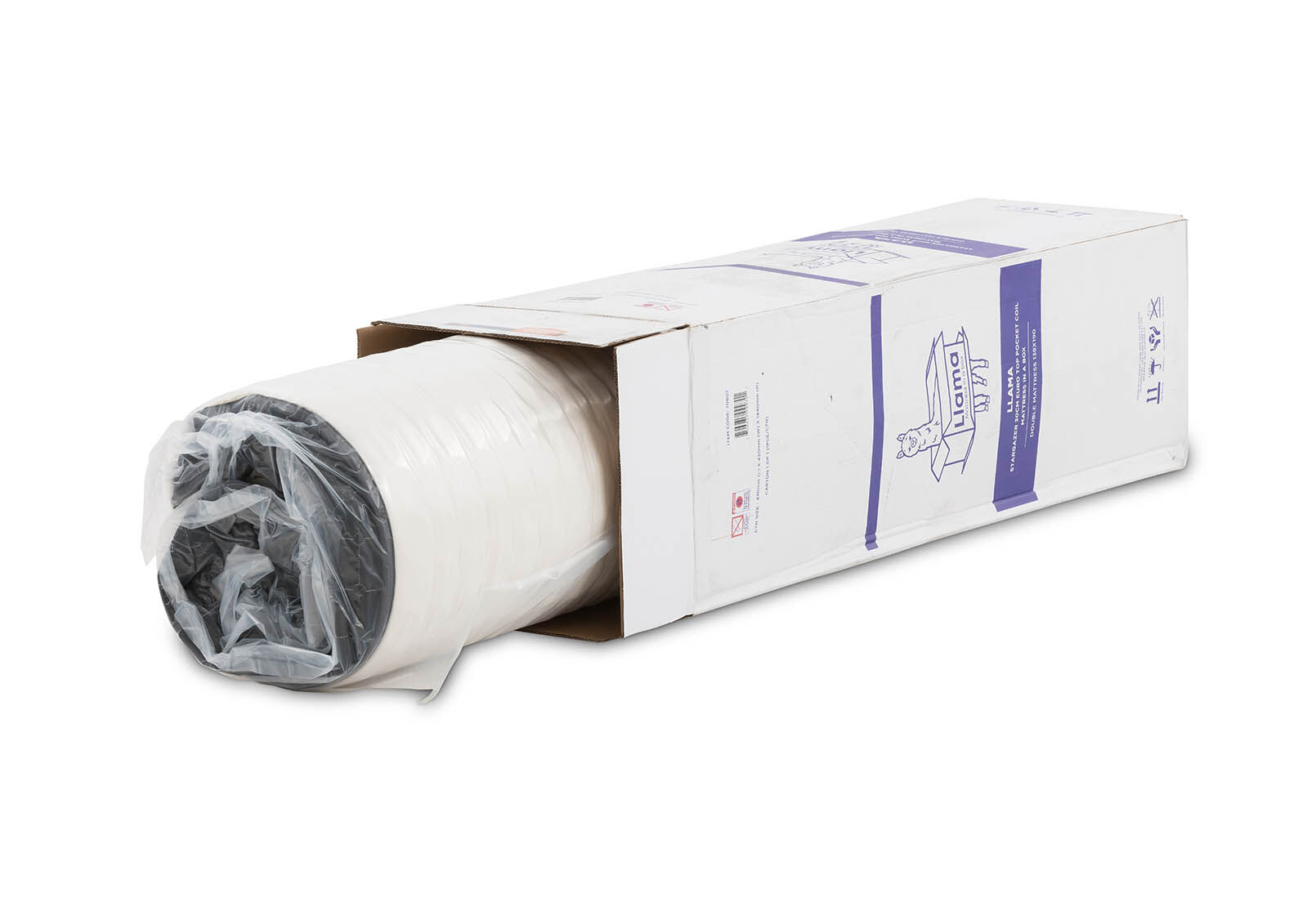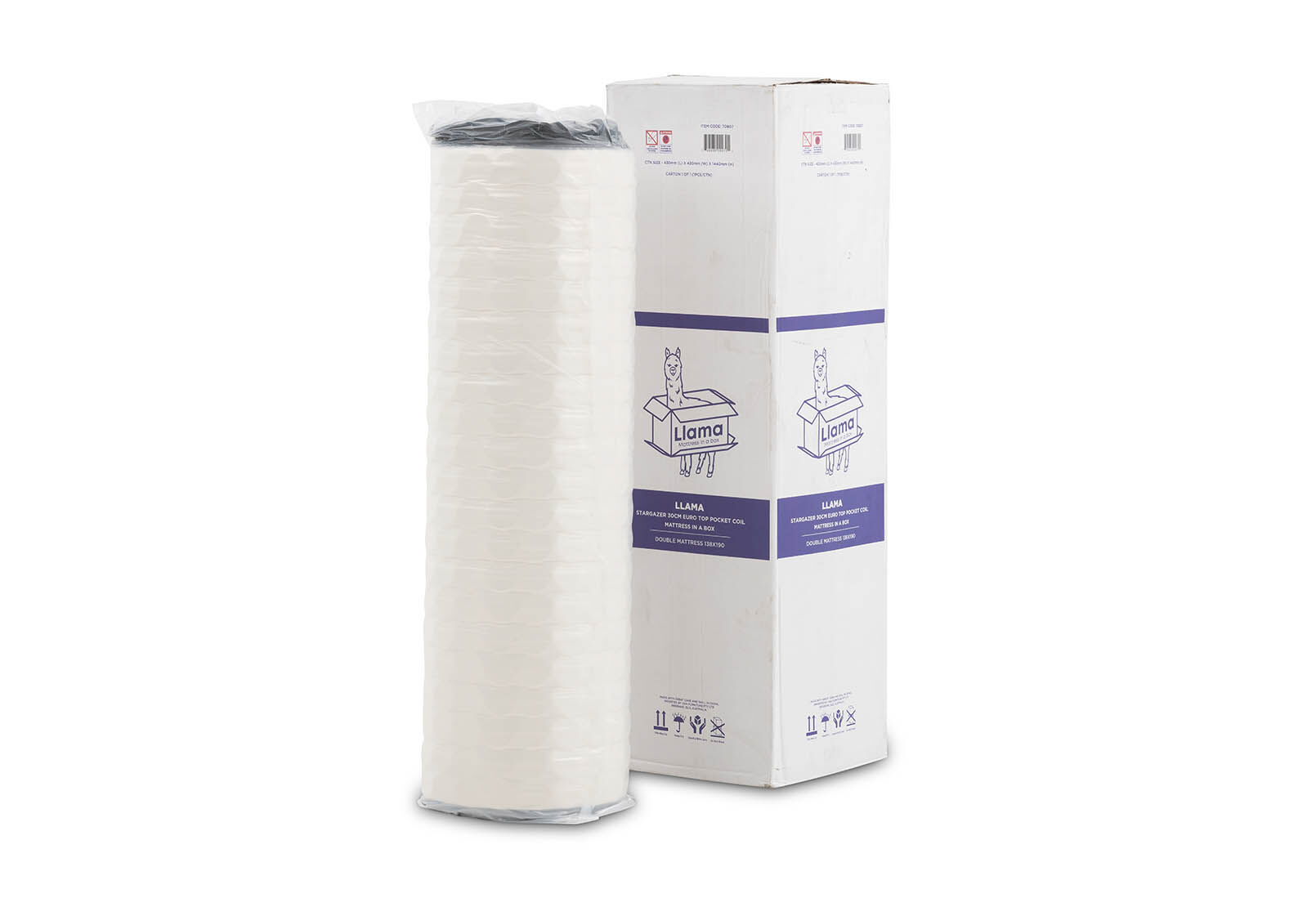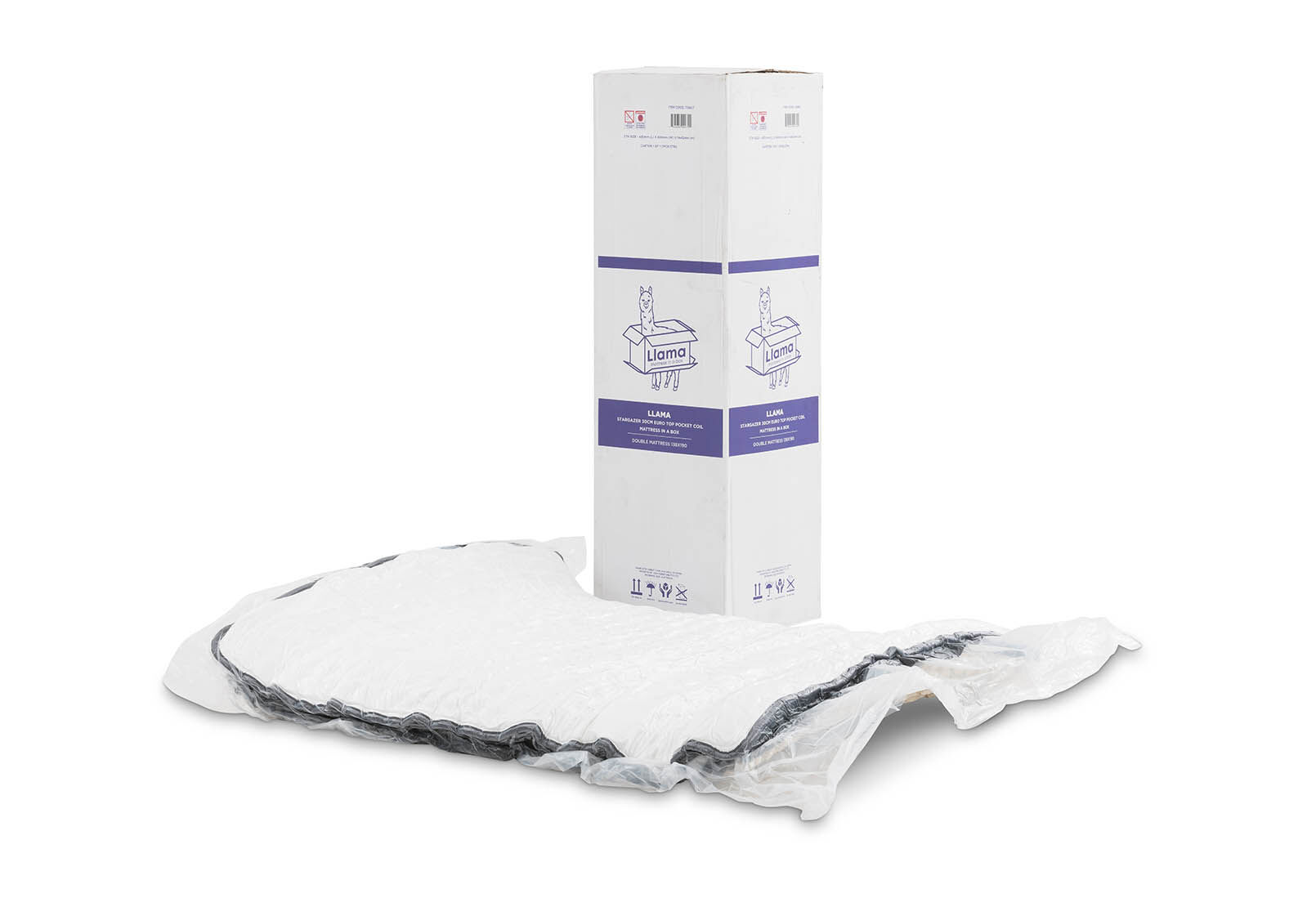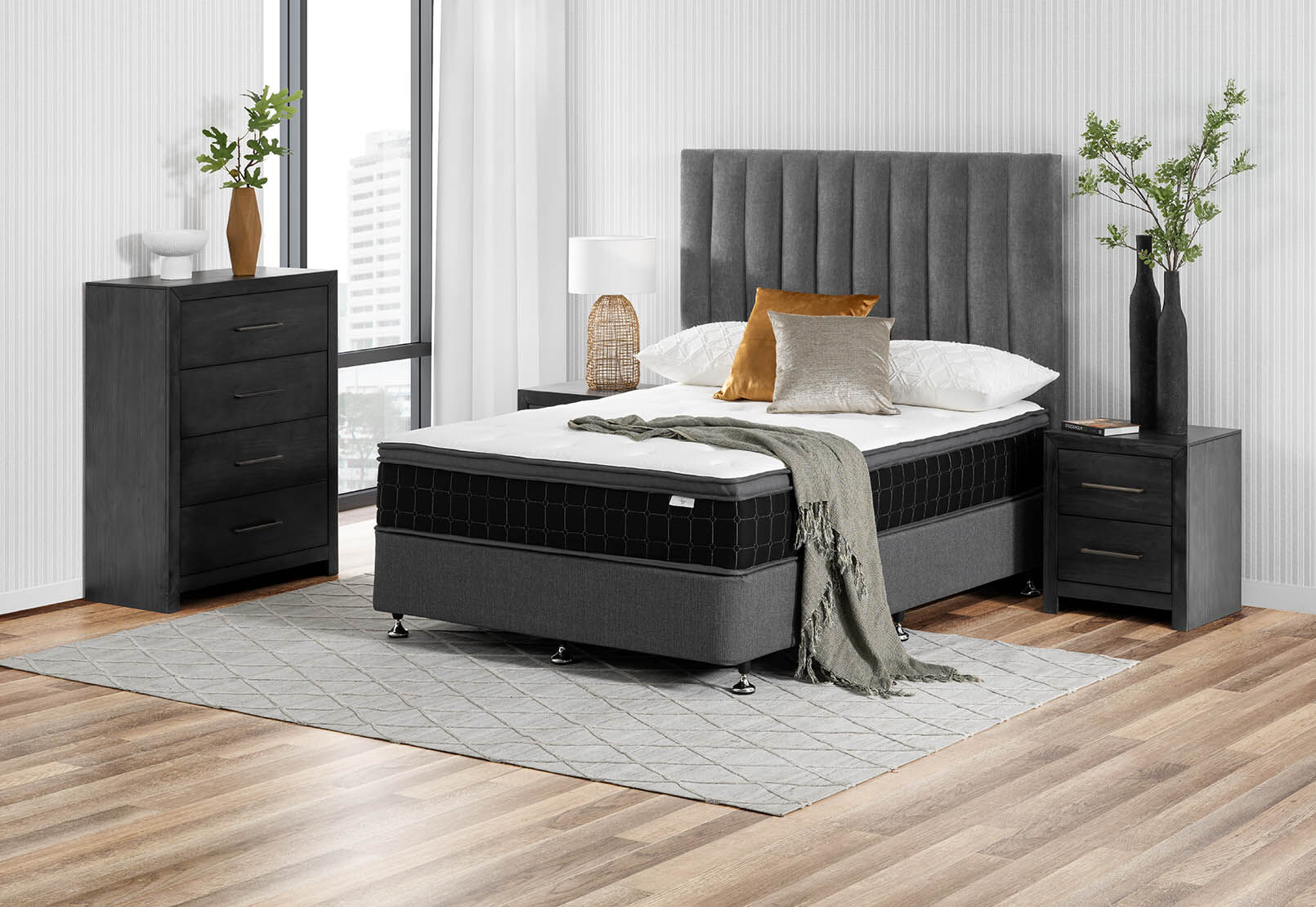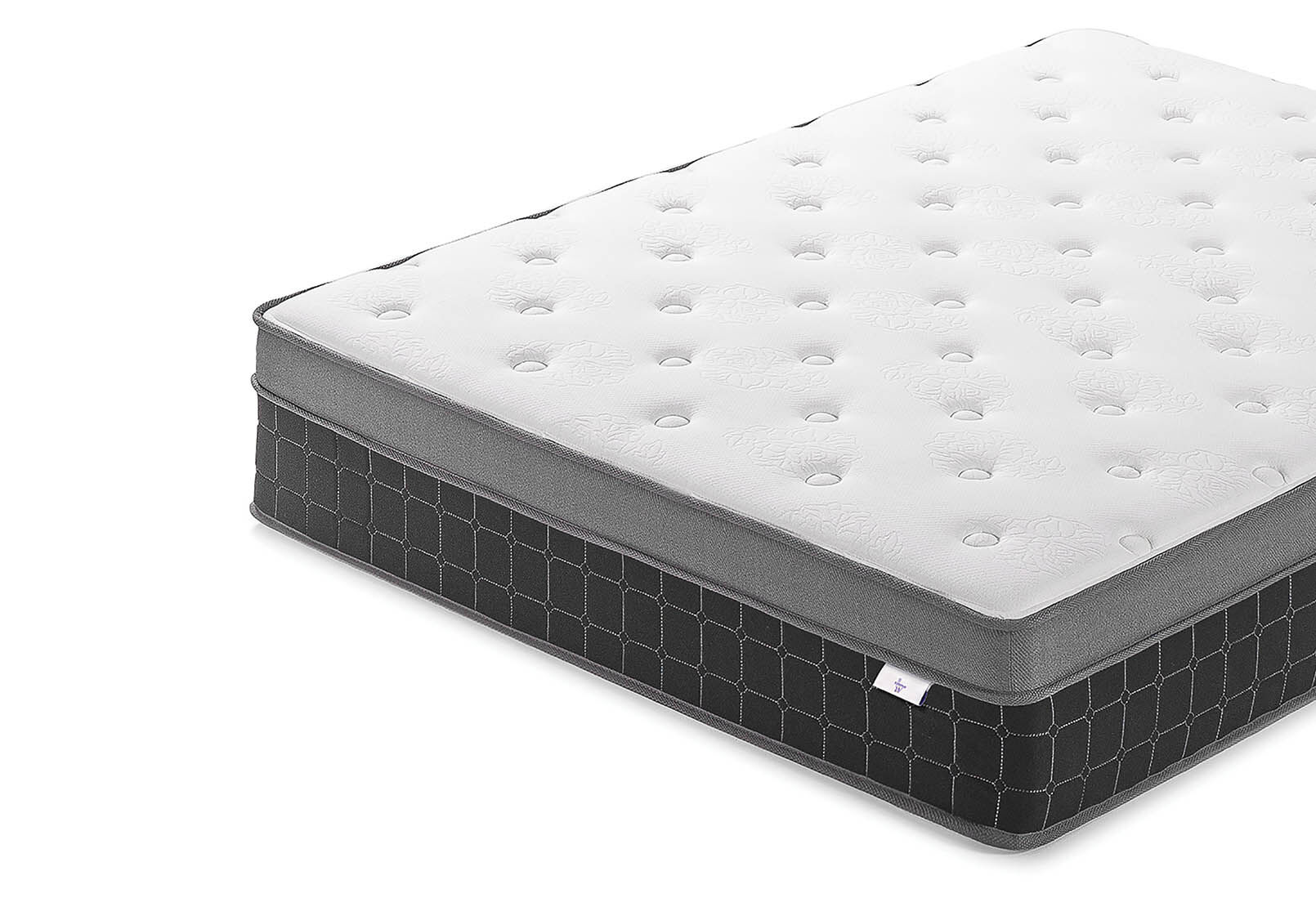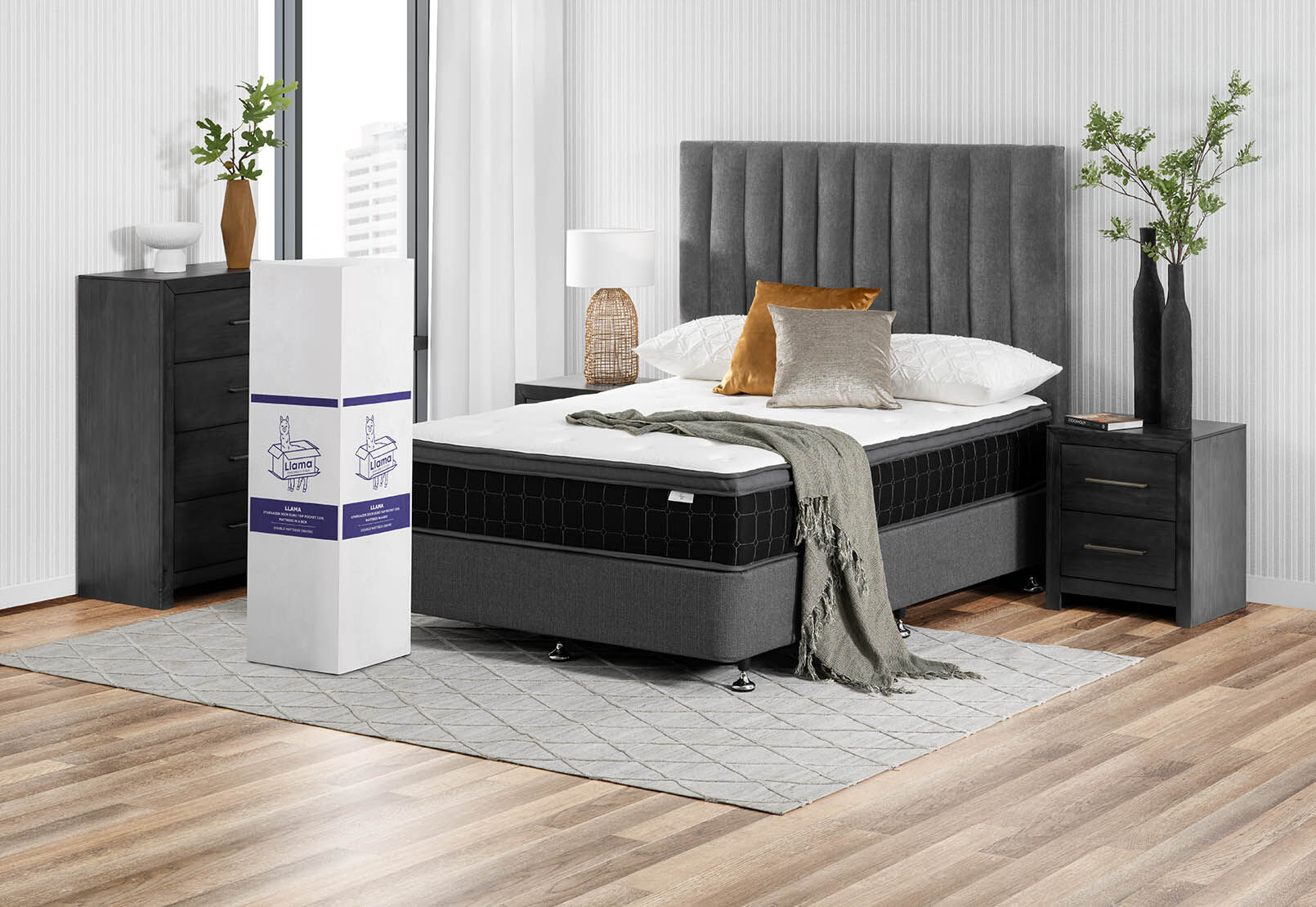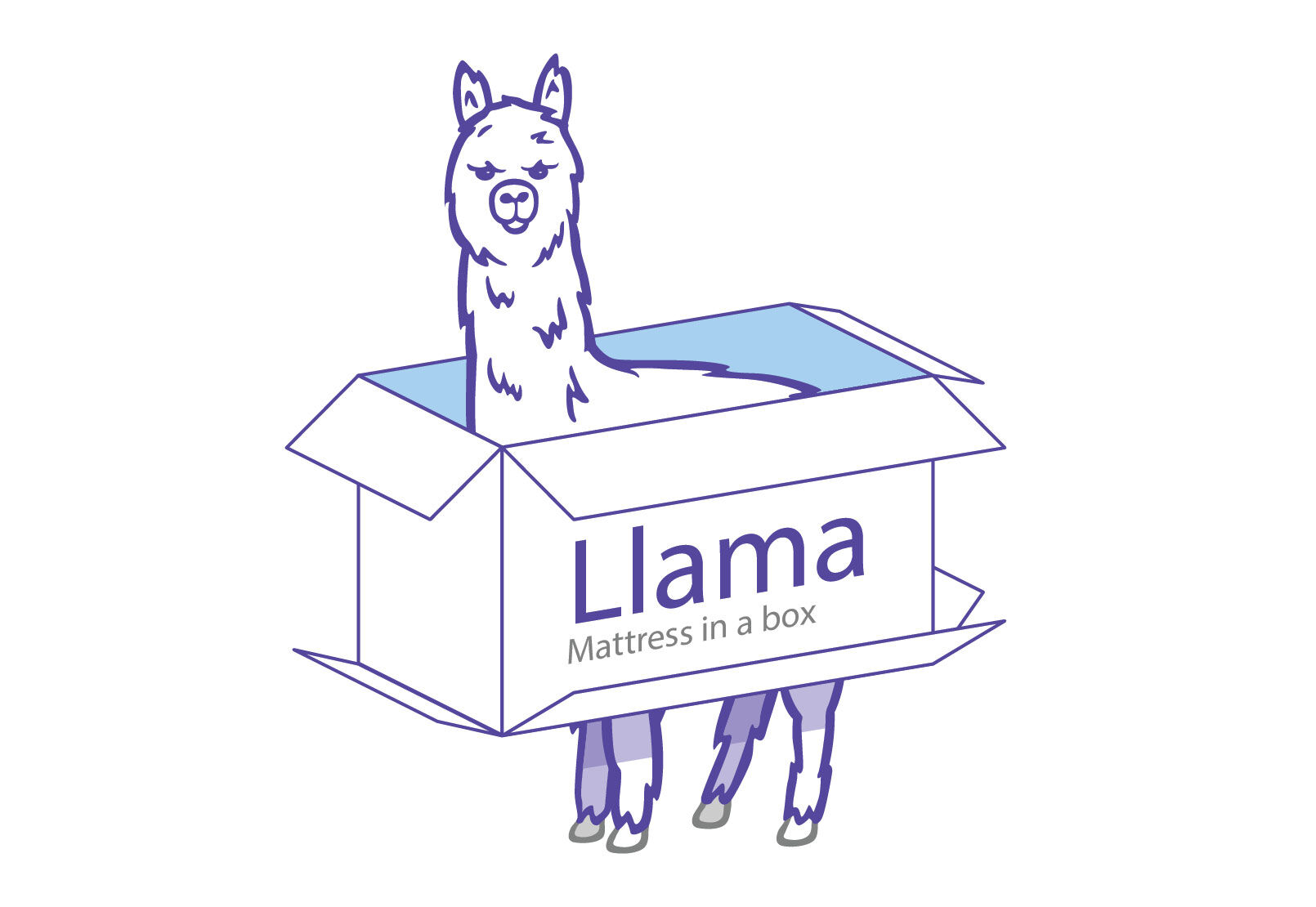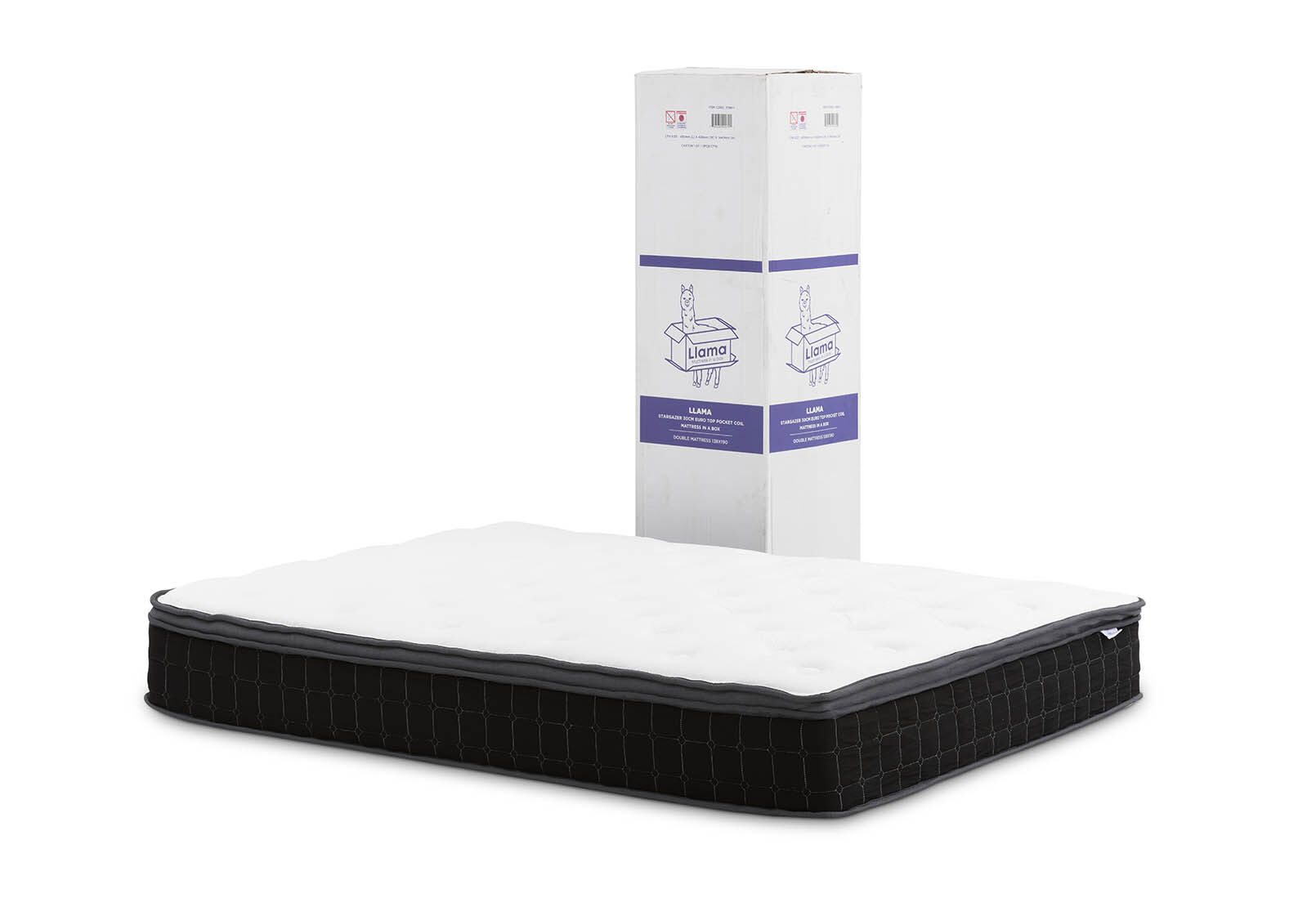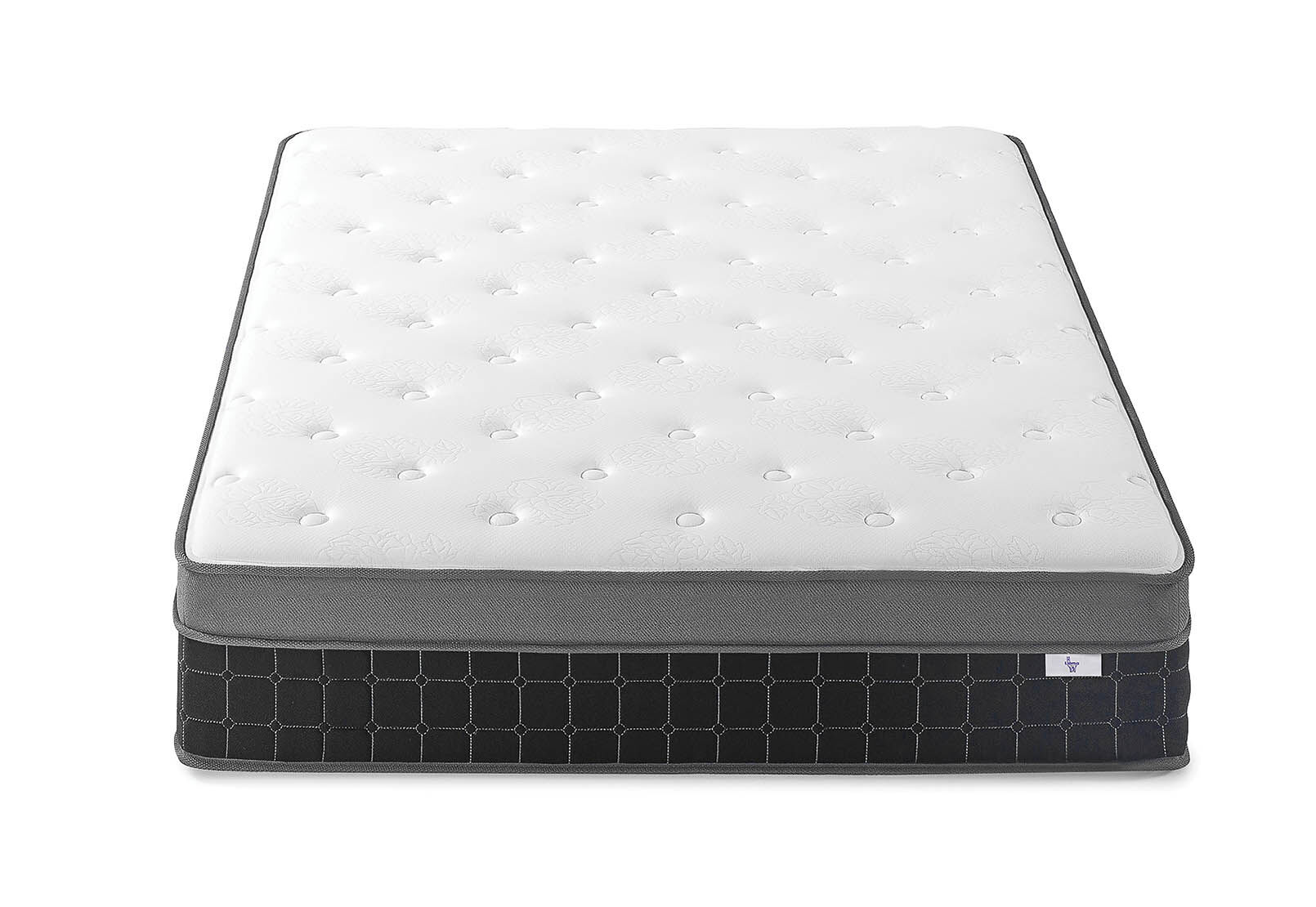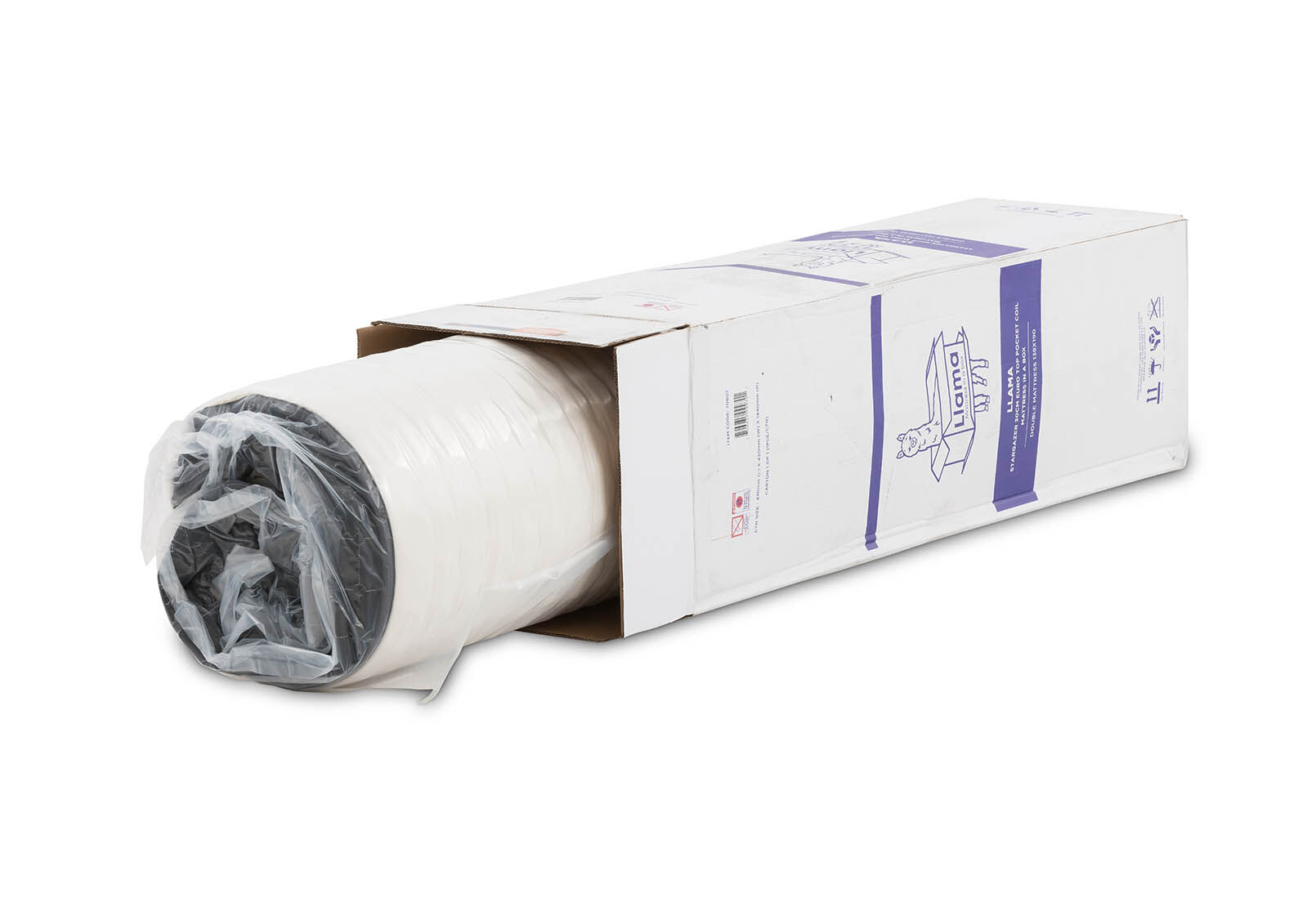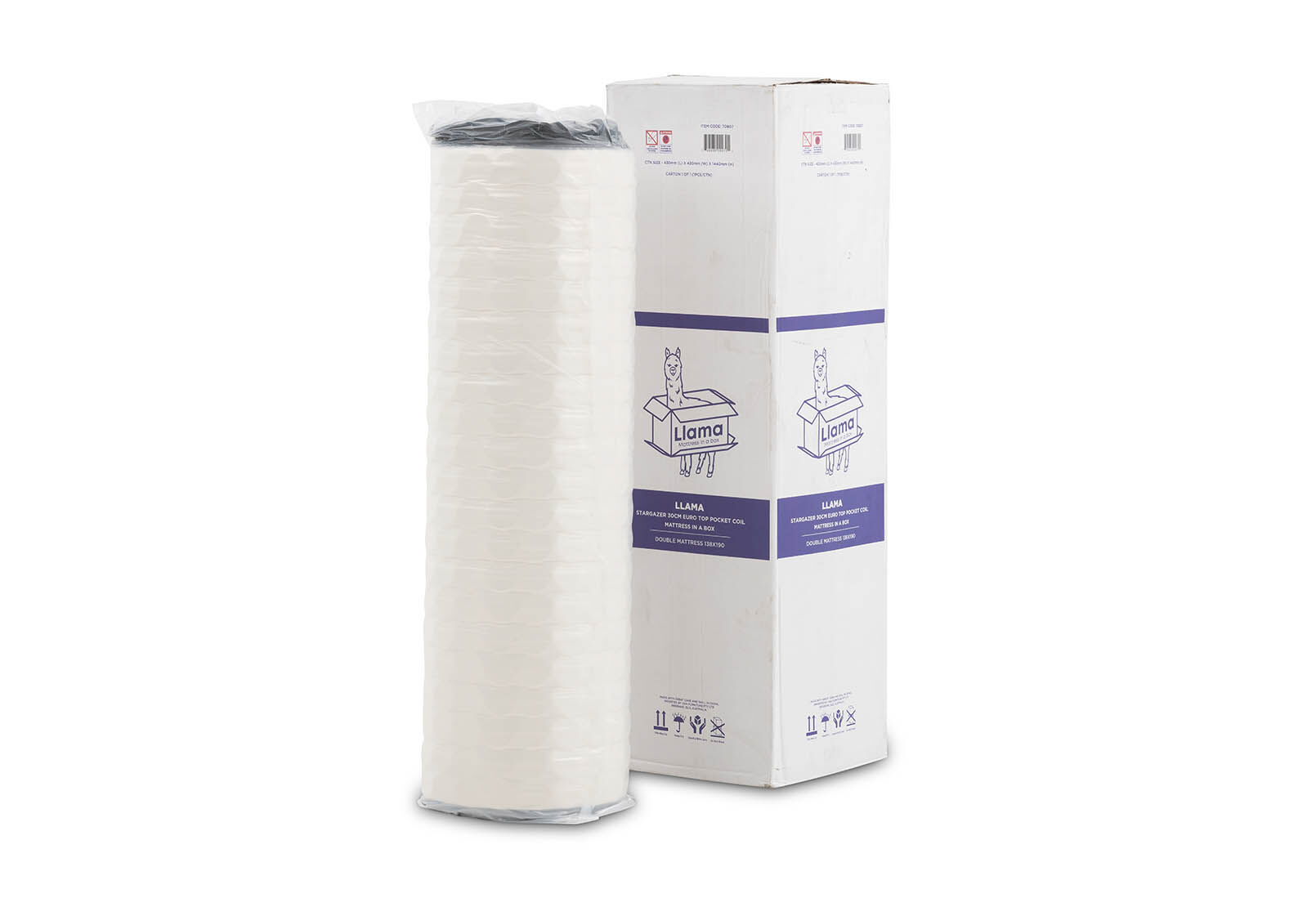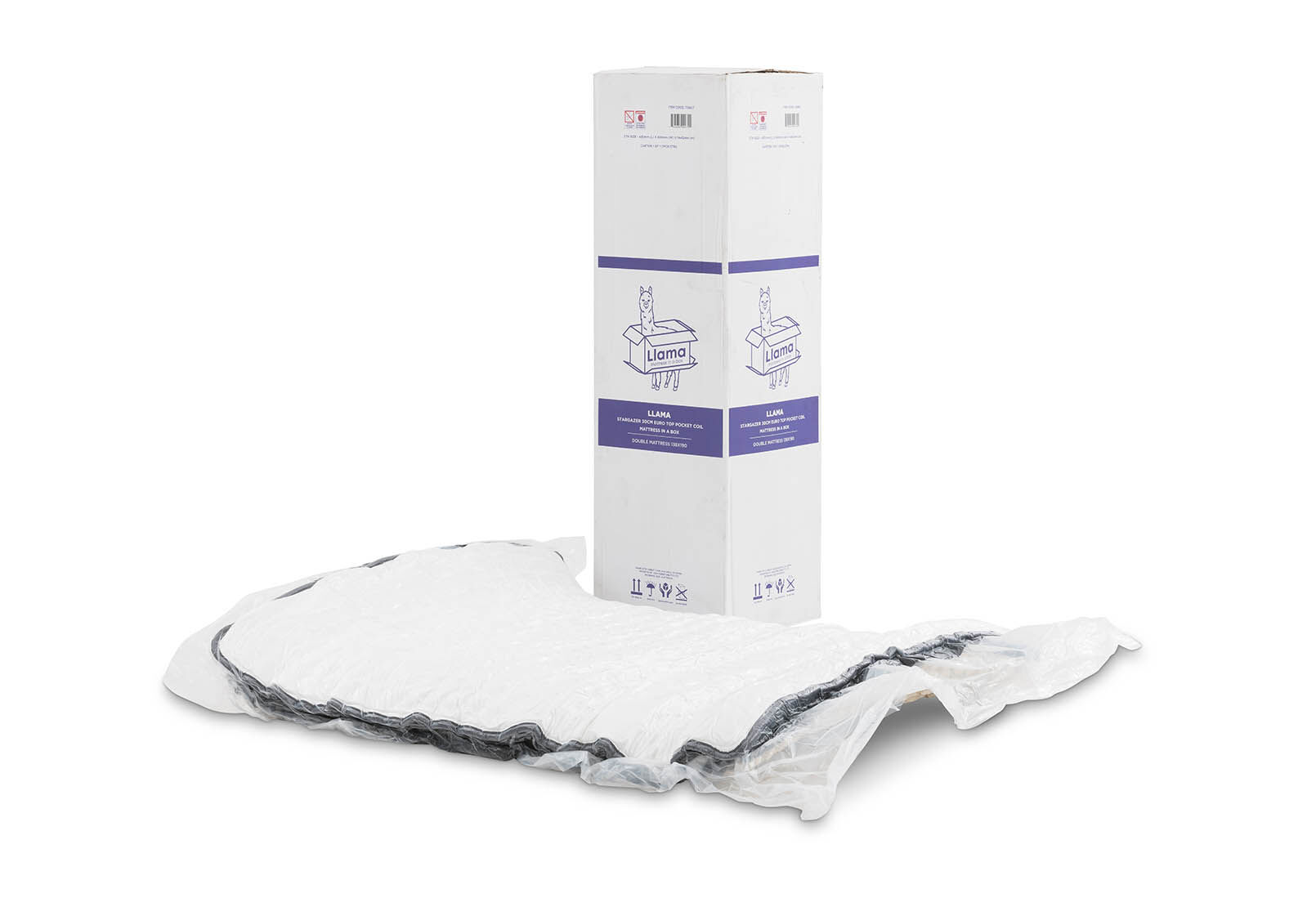 Product Description
If an exceptional mattress that offers both customised support and comfort is on your list at a price you can't resist, look no further.
With its gentle top surface and innovative pocketed coils, this all-around favourite is what dreams are made of.
Offering tailored spinal alignment and uninterrupted rest through the magic of our independently wrapped pocket coil innersprings, this model precisely adjusts to your body's every curve.
Pocket coil technology also ensures that your sleeping partner won't wake up, no matter how many times during the night you roll over, sprawl out or kick off the covers.
The Llama Stargazer Pocket Coil Double Mattress comes conveniently compressed into one box that's easily shipped and manoeuvred into the bedroom; simply unbox, unroll and this mattress does the rest, expanding to its original shape within 72 hours.
It supports up to 250kg in weight and includes a 4 year guarantee.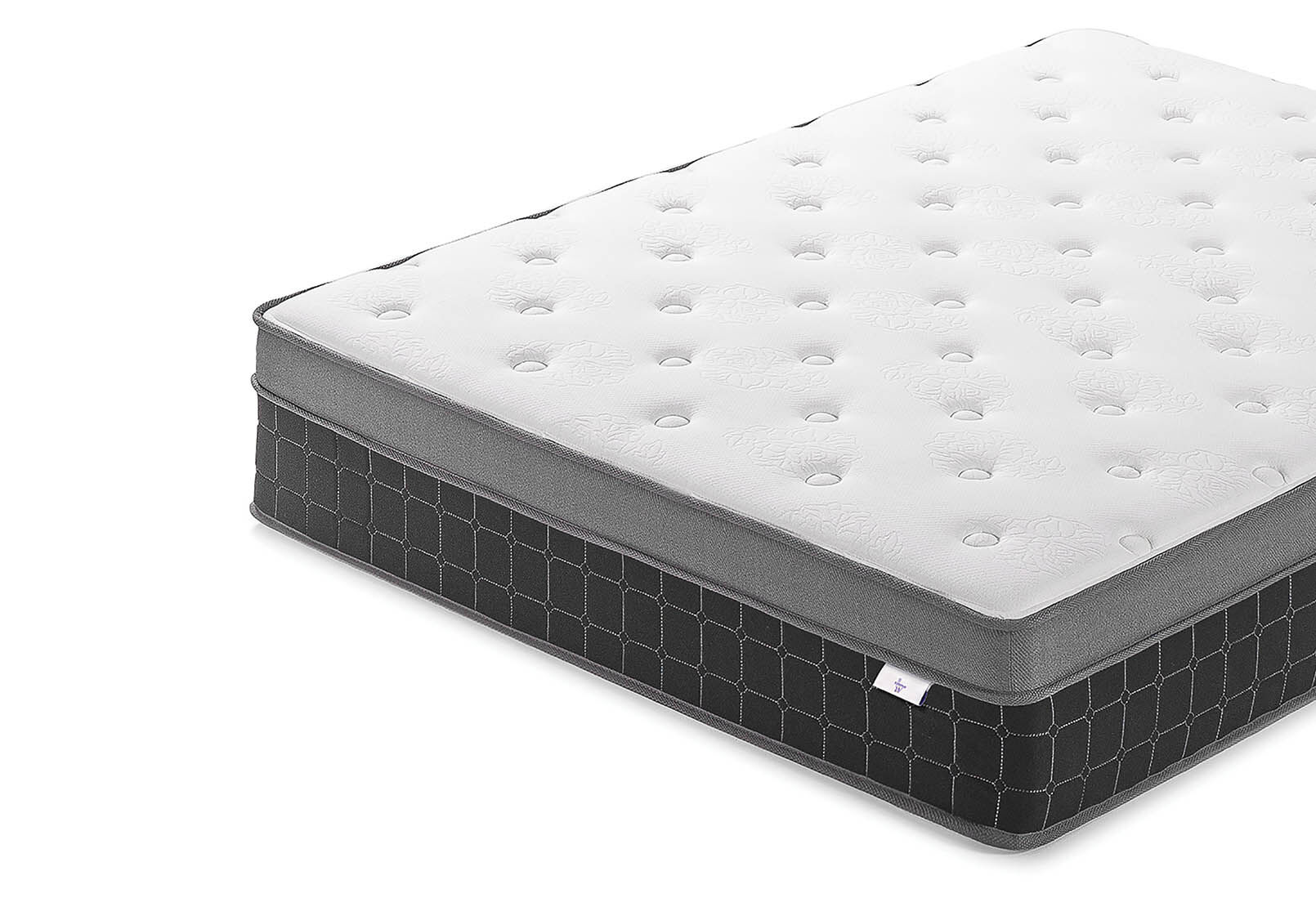 Specifications & Features
| | |
| --- | --- |
| | 1380mm |
| | 330mm |
| | 1900mm |
| | 34.77kg |
| | 0.292m3 |
| | W 450mm x D 1440mm x H 450mm |
| | |
| --- | --- |
| | WHITE |
| | WHITE |
| | |
| --- | --- |
| | Double |
Online Exclusive
This product is part of our Online Exclusive range which is exclusively available to view and purchase online. Find out more about this range below.
Online Only Exclusive Range
About Online Exclusive
What are Online Exclusive products?
At Amart, we're committed to delivering the very best to your home with fresh new designs from experienced manufacturers. To provide you with a larger range at the lowest prices, our Online Exclusive collection is exclusively available to view and purchase online. Just look for the Online Exclusive callout - these special new pieces will be delivered straight to your doorstep.
How do Online Exclusive products work?
You place your order on our website
We receive your order at the "Online Exclusive" warehouse
Your order is packaged & delivered to you directly from the warehouse
Can I find Online Exclusive products in my local Amart Furniture store?
Online Exclusive products are sold online and delivered directly to customers from the warehouse via couriers. This means you won't be able to find the Online Exclusive products available for purchase in your local Amart Furniture store.

Delivery & Returns
What are your delivery timeframes?
Once you've received your confirmation email, please allow:
Metro Delivery: Within 7 business days
Regional Delivery: 7-14 business days
Remote Delivery: Within 21 business days
Tracking information will be emailed to you upon dispatch.
What couriers do you use to delivery Online Exclusive items?
Amart Furniture has a range of couriers that deliver our Online Exclusive orders.
We ship via Fastway, Allied Express and other standard or specialty courier services depending on the size and weight of an item.
Will all items be delivered at the same time?
We will endeavour to send all Online Exclusive products from the same order in one delivery. Additional orders will incur separate shipping costs and delivery times. Please note any order that includes items outside of the Online Exlclusive range that also require delivery will have a separate delivery charge & time identified at checkout.
Can I Click and Collect my Online Exclusive order from an Amart Furniture store?
Unfortunately, we do not offer Click & collect service for Online Exclusive products.
What is your returns policy?
If you change your mind, you may return the product within 30 days of purchase for a refund less any shipping costs or fees incurred by Amart. The product must be in an unassembled condition, in the original packaging. To return your product, please complete our customer contact form and our Customer Solutions Centre will be in contact to assist further.
If the product is damaged or not fit for purpose, please refer to our Quality Guarantee section of our website here - Quality Guarantee to make a claim. Our Customer Solutions Centre will then be in contact to assist further.
What costs are associated with returning an item?
You will be responsible for all shipping charges to facilitate a change of mind return. Your initial shipping charge is non-refundable and you will also be charged the shipping costs & any extra charges incurred by Amart to return the item back to the Online Exclusive warehouse.