Here at Amart Furniture, we know the importance of providing Australian families with a 'home away from home' when they need it most. We recently treated two families from Ronald McDonald House Parkville to an experience of a lifetime with Essendon Football Club. As a major sponsor of Essendon Football Club (EFC) and partner of Ronald McDonald House Charities (RMHC), it was an honour to offer a special experience like this one.
13 year old Lucy is a cancer patient from Darwin, an Essendon fanatic, and has never been to the MCG. Lucy has been at Ronald McDonald House Parkville since December 2020 and has recently gone into remission, she describes the opportunity to meet with the players as her 'dream come true'.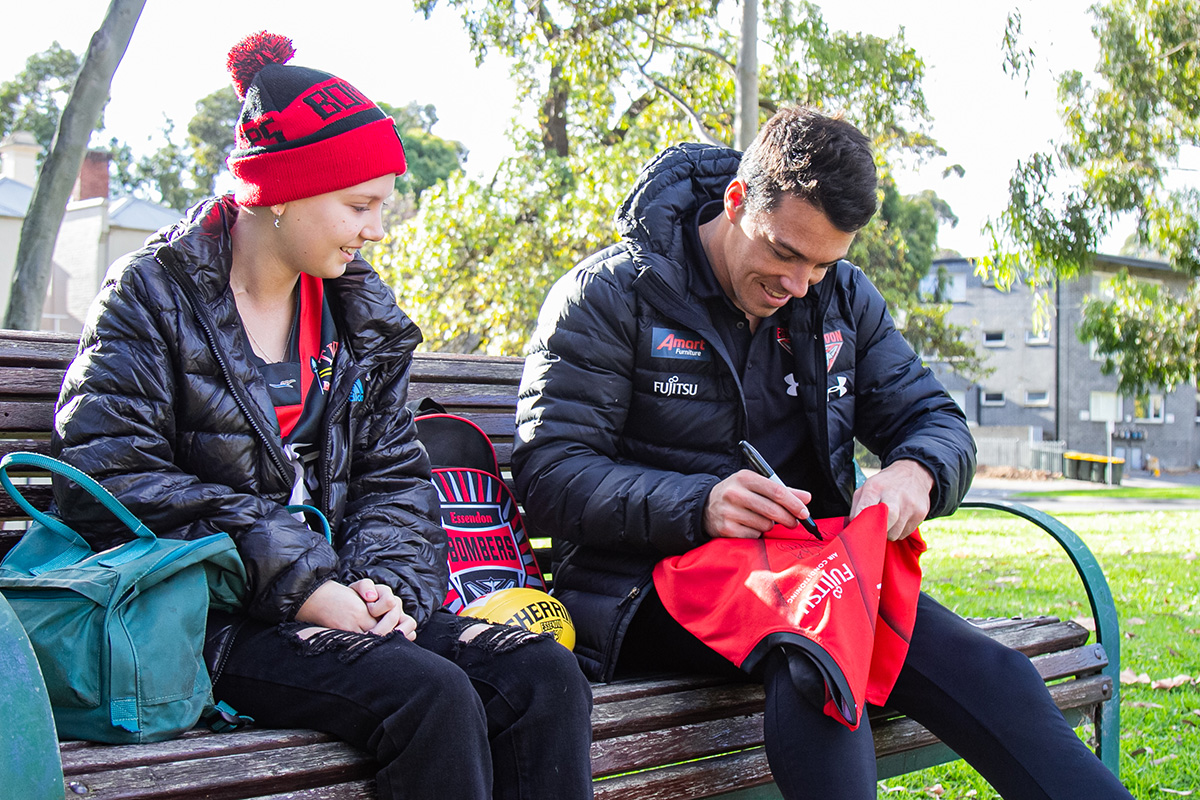 Lucy Hebblethwaite with Dylan Shiel at Ronald McDonald House Parkville.
Nicholas, only 12 years old, is a cardiac surgery patient from Queensland who has been staying at Ronald McDonald House Parkville since July 2020. Nicholas and his family have endured quite a lot over recent months and have been separated from their extended family for a long time, but are nearing the end of their journey as they head home shortly.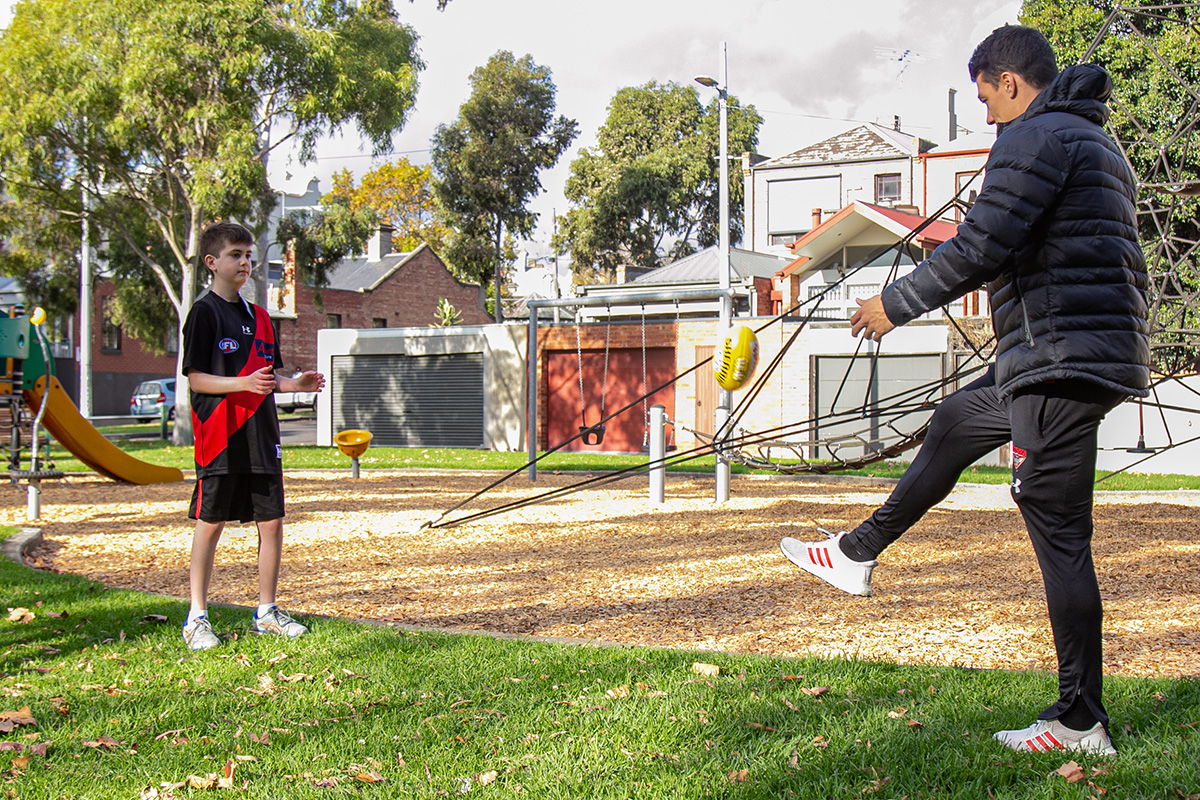 Dylan Shiel kicking the footy with Nicholas Cherry
The money can't buy experience started off-field on Tuesday 27 April, where EFC players Dylan Shiel and Michael Hurley visited Lucy, Nicholas and their families at Ronald McDonald House Parkville. Dylan and Michael spent time with Lucy and Nicholas, kicking the footy, sharing stories, taking photos and gifted each of them with their own signed Essendon guernsey.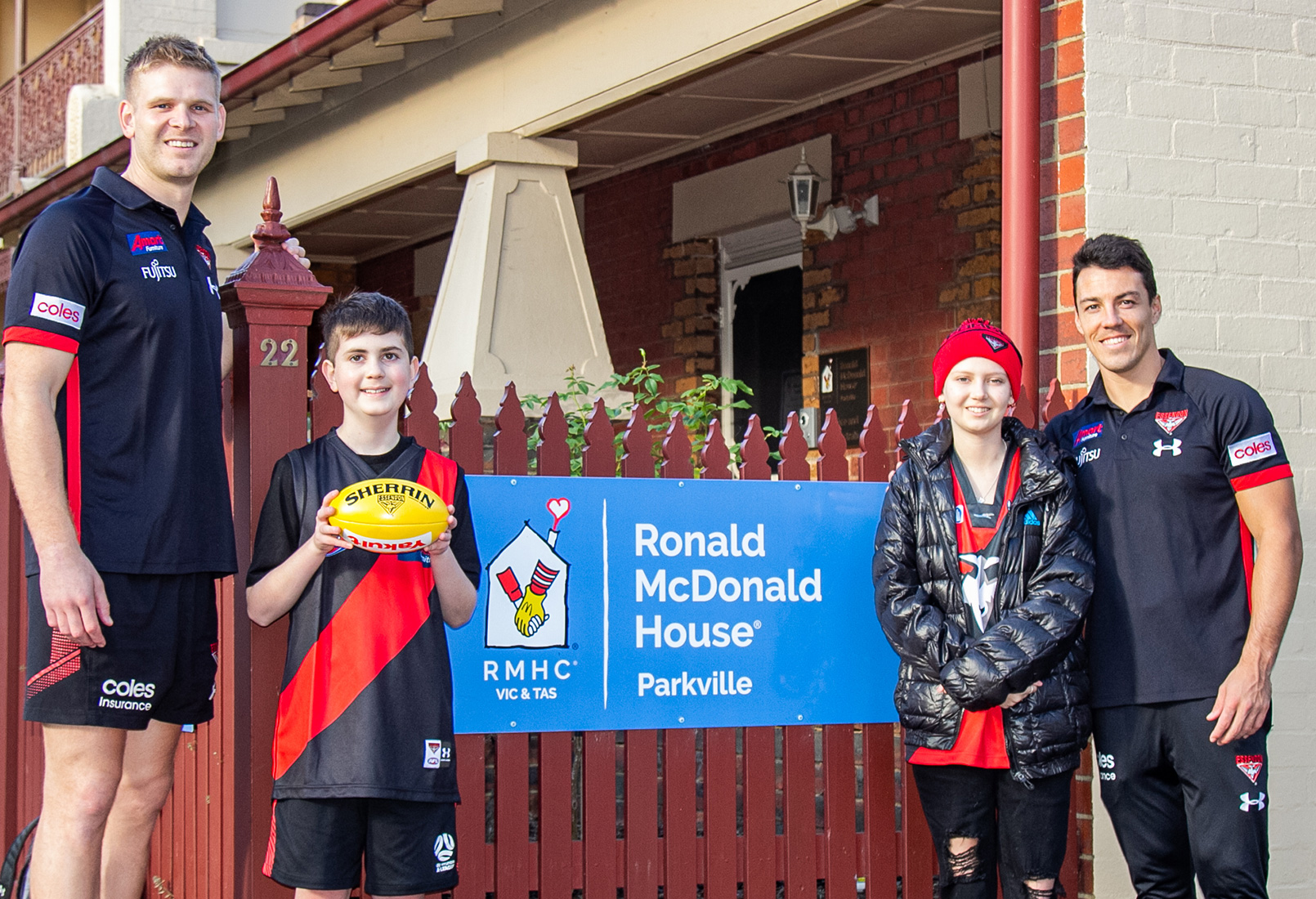 From Left to right: Michael Hurley, Nicholas Cherry, Lucy Hebblethwaite and Dylan Shiel
This is what Dylan and Michael had to say;
"Visiting the Ronald McDonald House was a really grounding experience… Seeing those smiles on the kids was something I am so grateful to be a part of." - Dylan Shiel.
"It's so great that Amart can deliver these experiences to these children and their families who have endured a lot. It's these off field moments, giving back to the community, that really are something special." - Michael Hurley.
The next event saw Lucy, Nicholas and their families head to the Essendon Captains Run at The NEC Hangar, the home of the mighty Bombers. Here they met the team and watched the last training session before Essendon took on Carlton at the MCG.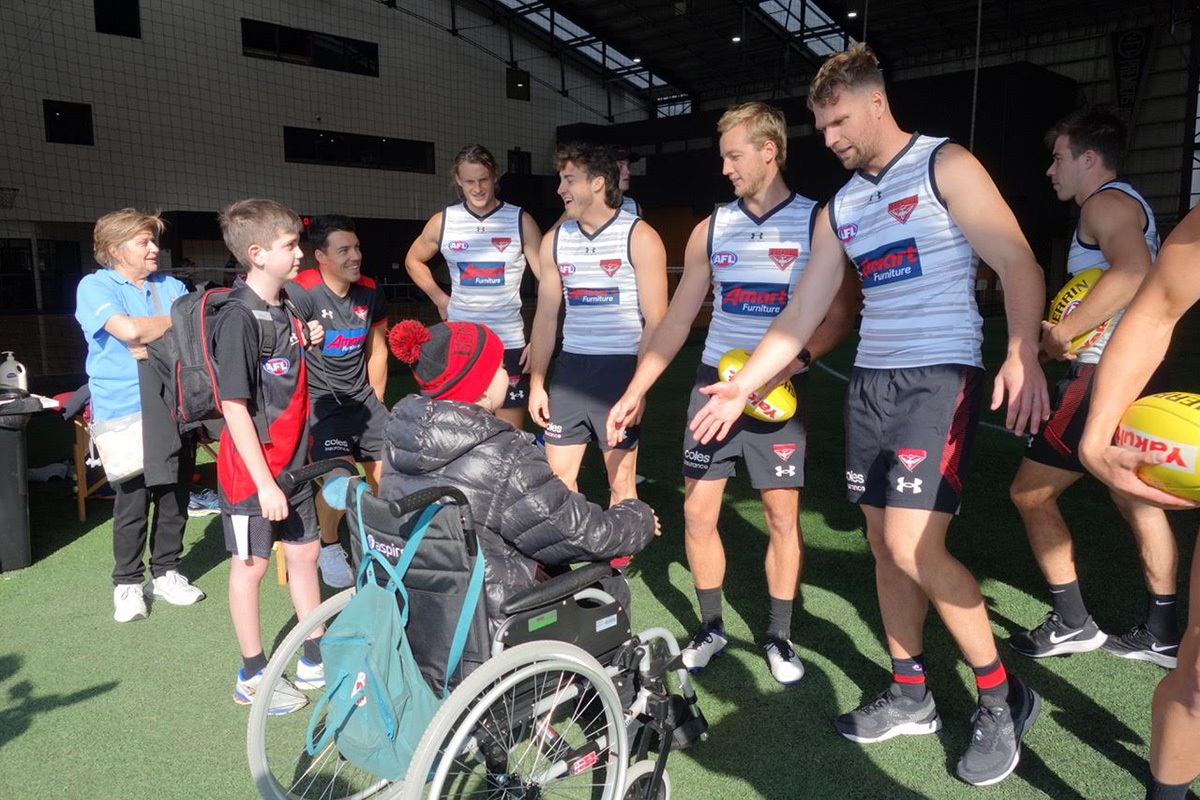 Nicholas Cherry and Lucy Hebblethwaite at the NEC Hangar Captain's Run.
Sunday 1 May was game day, where Lucy and Nicholas had an experience of a lifetime, as their families watched from the sideline. This included tossing the coin and delivering the game ball on field in front of a crowd of 55,000 AFL fans.
Nicholas said "It was amazing meeting the AFL players and standing on the MCG grounds."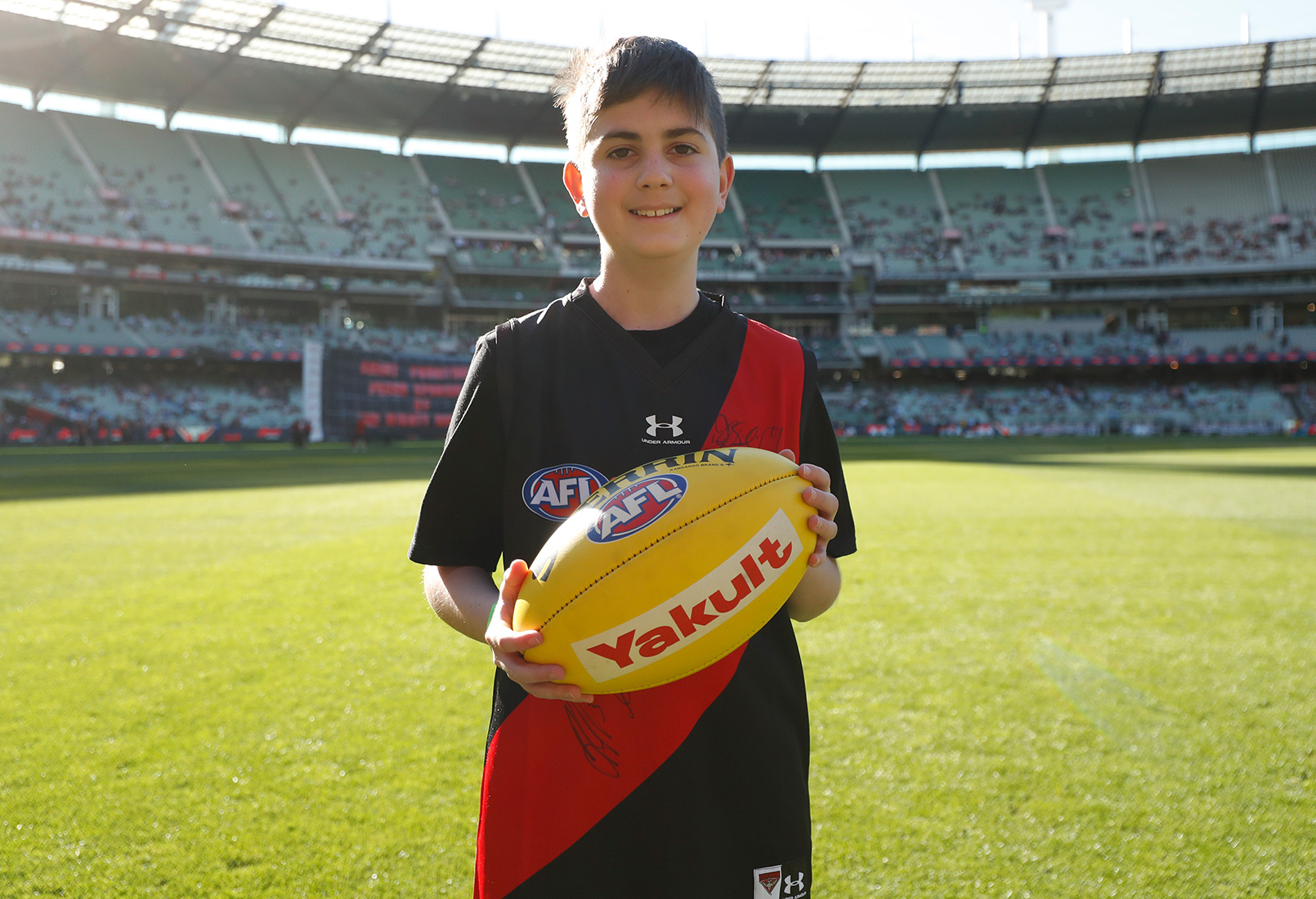 Nicholas Cherry at MCG delivered match ball in front of 55,000 AFL fans.
Lucy said "The whole experience was absolutely incredible; I can't believe I got to meet all those players. It made having cancer not so bad".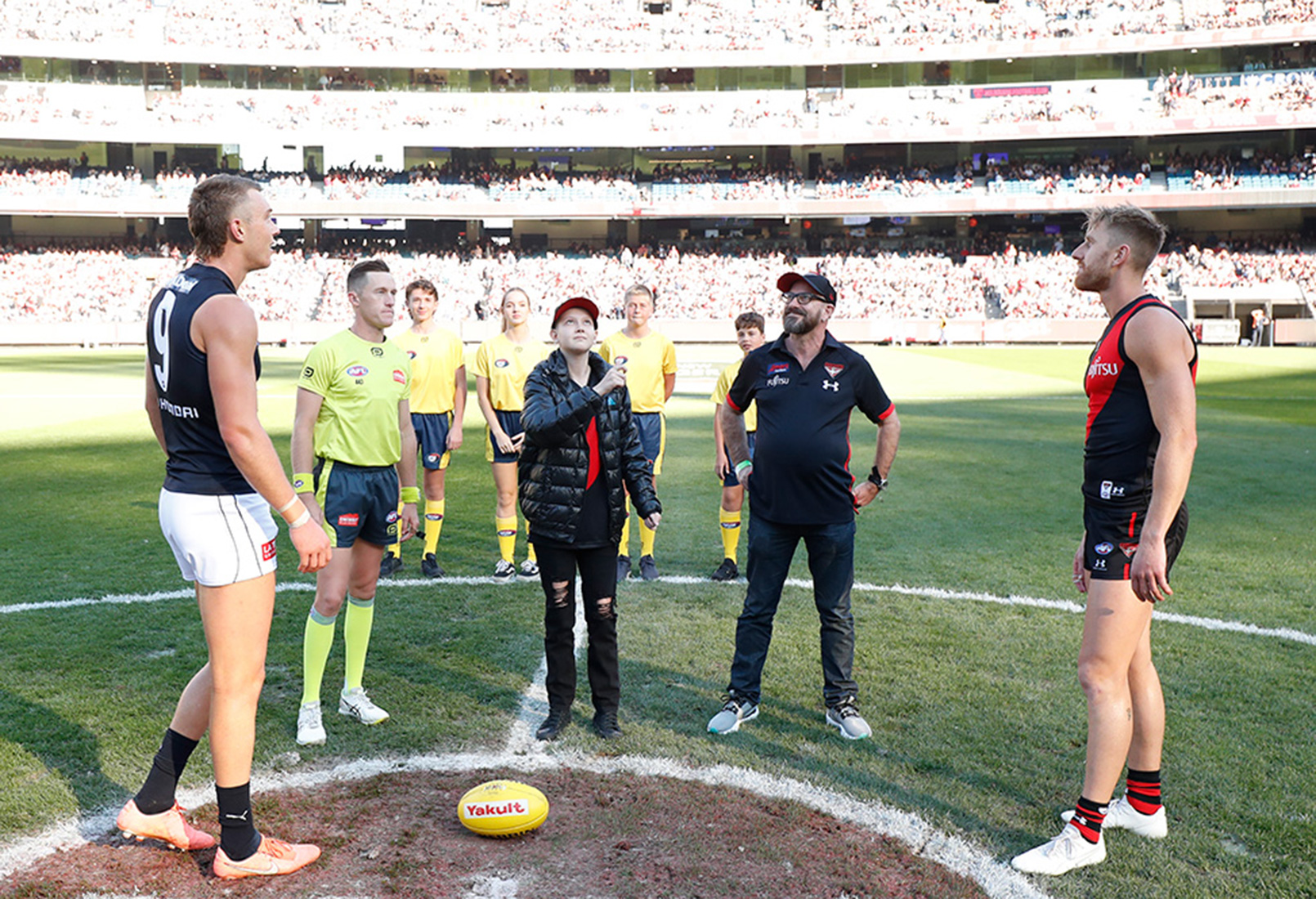 Lucy Hebblethwaite tossing the coin at MCG with father Steve Hebblethwaite
"The events of last week will be talked about a long, long time and it's something that none of us will forget" said Steve Hebblethwaite, Lucy's father.
Since October 2015, at Amart Furniture we've donated an incredible $1,527,331 which is the equivalent of 9,546 nights of keeping families together. This result could not be achieved without our team members, customers and partners who have donated to such a worthwhile cause.
Ronald McDonald House Charities Australia aims to keep families together and close to the care their child needs. To find out more or to make a donation, please click here